International Master of Horticulture Science
Home ›
Master ›
International Master of Horticulture Science
Program Description
International Master of Horticulture Science
Key Facts
Program: C-HOE Horticultural Engineering
Field of study: C-HOE-IMHS International Master of Horticulture Science
Level of qualification: Master continuing
Mode of study: full-time
Qualification awarded: Master's degree
Specific admission requirements:
Completed bachelor degree program and entrance examination, if required.
Qualification requirements and regulations:
Finished Bachelor's degree program with a bachelor diploma.
Specific arrangements for recognition of prior learning:
There are no specific arrangements for recognition of prior learning. The recognition procedure of the university is guided by the Act No. 111/1998 on Higher Education Institutions and the university "Study and Examination Rules".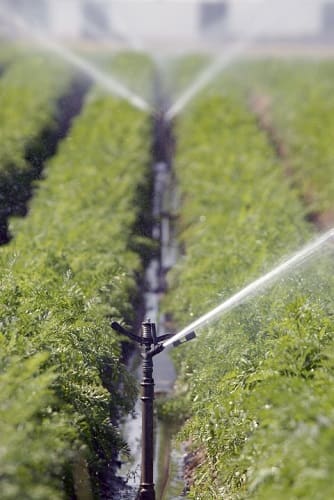 Profile of the program:
The international study program "International Master of Horticultural Science" is focused, within the framework of a joint tuition plan implemented in cooperation with partner institutions, on the education and training of students for their future activities in spheres of management, trade, and services as well as in governmental services at the European level. In the course of their studies, students can get a certain level of specialization on the base of passing through both obligatory and voluntary courses that have been selected with regard to current trends in modern European horticultural production. As a segment of special agricultural production, the field of studies "Horticulture" involves the horticultural industry in its complete scope and professional specializations at the level of the master degree.
Occupational profile:
The main goal of studies is to inform students about the current situation in the field of horticultural production with regard to is international aspects and to prepare graduated experts capable of application of gained knowledge in domains of both theory and practice. The key advantage of students in this study program will be their good orientation in the European horticultural industry that they will acquire during their study stays at partner universities in different countries. Within the framework of studies, great stress will be laid on the current problems of modern horticulture that concern above all domains of vegetable production, pomiculture, viticulture, greenhouse production, plant biotechnologies, storage of horticultural product, their quality etc. The central point of this study program will be the elaboration of a diploma thesis, in which students will have a chance to specialize themselves and investigate a certain, concrete part of the horticultural industry. Thanks to facultative subjects, students will be able to extend their knowledge about many other different parts of the horticultural production that will be involved in a complex manner into this study program.
Graduation requirements:
Min. 120 ECTS, state final exam, defence of the master's thesis.
Access to further studies:
Successful graduates may proceed to the doctoral study program.
Note: To obtain 60 ECTS credits per academic year, students should choose courses from any other study program taught at the university.
Last updated Sep 2019
About the School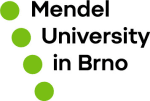 Mendel University in Brno is the oldest independent specialized university in the Czech Republic. It was established as the University of Agriculture in Brno in 1919, and since 2010 it has been using ... Read More
Mendel University in Brno is the oldest independent specialized university in the Czech Republic. It was established as the University of Agriculture in Brno in 1919, and since 2010 it has been using the name Mendel University in Brno (MENDELU). The university has a diverse community and a global network of students, staff and alumni (see https://bit.ly/2UieUCw)
Read less