Read more about this program on the school's website
Program Description
MSc in Finance
Our MSc in Finance has been awarded a CFA Program Partner status by CFA Institute. CFA Institute is certifying that at least 70% of the CFA Program Candidate Body of Knowledge® (CBOK®) is embedded into our MSc in Finance curriculum. Additionally, it has been included in the Financial Times' 2007, 2009 and 2010 Special Report on "Financial Training", along with the most renowned MSc in Finance Programs in Europe, North America, and Asia.
The MSc in Finance aims at preparing aspiring and seasoned finance professionals equipped with the skills, knowledge, and expertise required for a successful career in the demanding and highly rewarding world of finance. The MSc in Finance is widely acknowledged as the premier academic qualification for those interested in a career in areas such as banking, corporate finance, investment management, risk management and treasury management.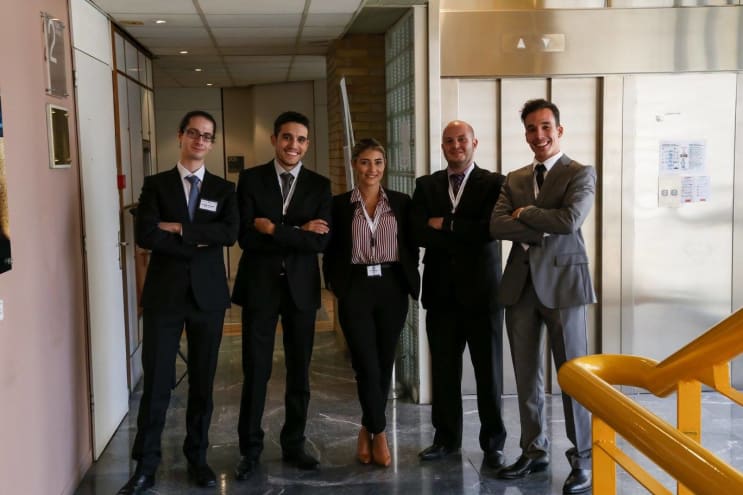 Program Structure
The MSc in Finance is a 14-month program which commences every September. Courses are taking place during weekdays between 18:00 – 22:00. In some exceptional cases, class sessions might take place during weekends.
Highlights of the MSc in Finance:
The Core Courses provide a thorough and deep understanding of the theory and practice of modern finance, while the Specialization and the Elective Courses prepare students to become specialists in the field of financial and investment decision making. Moreover, the wide range of specialization and elective courses offers a unique competitive advantage to the Program, as it gives students the opportunity to customize the Program to their professional needs.
The dissertation provides students a chance to study in depth, real-world financial issues. The Program culminates with the Security Analysis course which puts into practice the ideas, concepts, and techniques that students have learned in the program to analyze and value a company. In addition, students must also attend a number of workshops and other related activities. Extensive opportunities to take courses abroad through student exchange agreements with a large network of top Business Schools worldwide.
After Completing the Program Participants should be able to:
Comprehend qualitatively and quantitatively the core areas of finance
Understand current trends and practices in the financial industry. Excellence in teaching:
Understand and critically evaluate the practical applications of financial theories and techniques and how they are used in the financial industry
Apply the techniques and methods of finance to conduct independent research projects
Display strong analytical and communication skills
Appreciate the importance of business ethics and corporate social responsibility
The MSc in Finance Applicant Profile
In order to apply for the MSc in Finance, candidates should have a good quantitative background, with degrees in Business, Economics, Engineering or Science, a genuine interest in finance, leadership potential, good communication skills and ample motivation to succeed. In addition, since English is the language of instruction, it is essential that all participants have an excellent command of the English language. GMAT score is expected as it will strengthen the application.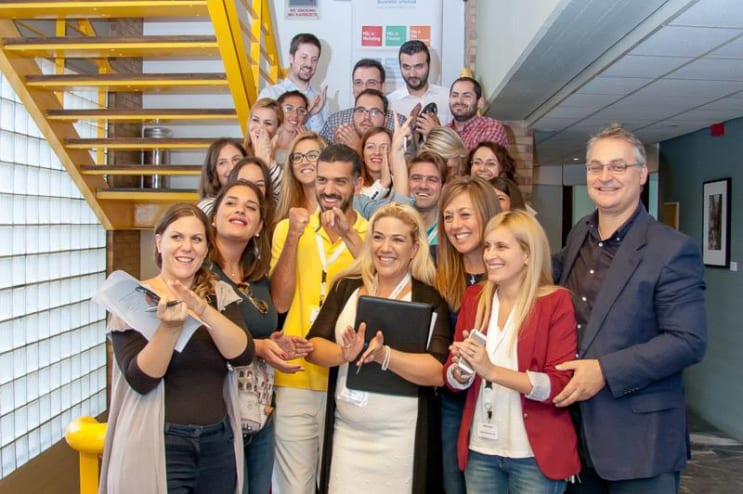 Admissions Process
Two options to apply:
Application Online (fill out the application form, scan and submit your documents, then send the original copies to ALBA) ALBA's application form, including two recent photographs

Application form in hard copy (available to download through the Application online system) send to the office along with the original copies
Candidates to be considered for the MSc in Finance Program must submit the following documents:
ALBA application form, including recent photograph in jpeg format (or two photos in print)
Two letters of recommendation which can be submitted online or using the printed forms (in Greek) - (in English)
Official transcripts as well as certified copies of degrees from each undergraduate, graduate or professional degree earned. Applicants, who cannot obtain an official transcript in a reasonable time, may send a photocopy of unofficial transcripts as a temporary substitute in order to expedite the evaluation process
Proof of competence in the English language. Candidates are required to either hold the Proficiency or take the TOEFL (100 minimum score-ALBA code 0942), or the IELTS (7.0 minimum score) unless their Bachelor's degree has been awarded from an English speaking academic institution
Three Essays
A minimum GMAT score of 550 is expected (ALBA MSc in Finance code 3BM-38-98)
Receipt of the non-refundable application fee's [€60] deposit (Alpha Bank account No. 101-00-2320-011893, IBAN: GR21 0140 1010 1010 0232 0011 893, SWIFT (BIC) CODE: CRBAGRAAXXX) or charge of credit card (VISA or MASTERCARD)
Applications with one or more missing documents will not be processed until these documents are received. Admission to the Program is decided by the Admissions Committee on the basis of the qualifications and the applicant's personality and commitment.
Tuition Fees for the current entry year: €12,500 paid in installments. Special scholarships up to 40% on tuition fees and a fixed rate of 400€/month (in a furnished apartment - all bills included) for accommodation for International students.
Deadline for the Next Round of Admissions: End of May
Final Deadline for Admissions for International Students who require educational VISA: End of May
ALBA accepts applications all year round & candidates are encouraged to apply as soon as possible. However, applications received after the beginning of the program will not be reviewed for the current intake, but will certainly be reviewed for next year's intake.
Scholarships
Scholarships are available for international students. If you would like to see whether you are eligible please fill out this form website.
Last updated May 2019
About the School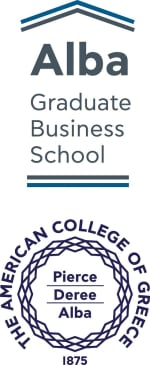 ALBA Graduate Business School at The American College of Greece was founded in 1992 and operates under the auspices of the business community, an association of corporations and institutional organiza ... Read More
ALBA Graduate Business School at The American College of Greece was founded in 1992 and operates under the auspices of the business community, an association of corporations and institutional organizations, currently numbering more than 90 members.
Read less