Master in Business Administration
Home ›
MSc ›
Master in Business Administration
Read more about this program on the school's website
Program Description
The MSc in Business Administration is a full-time, two-year Program, fully taught in English, designed for undergraduate students with a bachelor in areas that are not management-related. The MSc in BA provides applied general management knowledge that will enable you to develop the skills required to engage in a dynamic and rewarding career in today's globalized world.
7 Reasons for Choosing the Master in Business Administration at Iscte Business School
1. Don't miss the opportunity of being part of one of the most reputed master programs in Europe
According to the Financial Times ranking (2019), the MSc in Business Administration from Iscte Business School is one of the top ten worldwide to guarantee students a higher salary increase.
2. Learn from the best industry practices
Interact regularly with reputed practitioners who will offer their vision and experience in a series of workshops aimed at discussing and analyzing management topics;
Top students will have an individual business mentor, who is a senior manager and who will provide advice, counselling and expertise in preparing you for your future professional career.
3. Benefit from a reputed faculty, with a flexible and multicultural learning style
The faculty of Iscte Business School has authored more than 100 books in different management disciplines, many of which are now required reading at other Portuguese universities;
There is a close working relationship between students and faculty and students benefit from weekly contact hours, continual email contact and a sustained relationship with the faculty throughout their professional lives;
A global vision of business. You will be dealing with cases and issues from the international business world on a regular basis and have a chance to interact with a faculty that has wide-reaching international business experience.
4. Thrive in a welcoming culture where personal development and networking are encouraged
Participate on the personal development programme (PdP) that enables students to discover their leadership qualities and creativity;
The welcome week allows you to engage in networking, team-building and idea-sharing from day one of the course. This spirit is reinforced year-round with a host of other activities (team buildings, dinners, etc.);
Mentoring program - with their mentors, students have the opportunity to discuss their academic progress and career prospects, and benefit from their recognized professional experience.
5. See your merit recognized and rewarded throughout the program
Award for the best MSc in Business Administration Student (sponsored by Jerónimo Martins)
Award for the best candidates
6. A truly international outlook
Midweek international study trip to receive additional exposure to doing business at the international level;
Possibility of doing a Double Degree - it allows students to graduate with two diplomas from two Universities (Iscte and a partner university). For the Msc in International Management, the partner universities are:

KEDGE Business School in France (AACSB, EQUIS, AMBA accredited);
Florida International University in the USA (AACSB accredited);
Universitas Gadjah Mada - Indonesia (AACSB accredited);
Southwestern University of Finance and Economics - China (EQUIS acrredited).

Possibility of doing an exchange / Erasmus program with our partner universities.
7. Get excited with the program's career prospects
Our career services will support you with counselling, access to opportunities, the IBS Career Forum and presentations in class by companies;
Employment rate of 100% up to 12 months after completion of Programme;
The sectors most represented in the recruit of master's graduates are Consulting and Audit, Information Technology, Banking and Large Distribution & Retail;
Close contact with a large pool of successful alumni now working for high-profile national and international companies.
Courses
Courses include:
Economics for Managers
Corporate Finance
Data Analysis, Modeling and Research
Logistics and Operation Management
Ethics, Corporate Sustainability and Responsibility
Managerial Accounting
Financial Accounting and Reporting
Strategic Management and Control
Leadership and Human Resources Management
Doing Business Internationally
Marketing Management
Negotiation
Application Process
The Master in Business Administration is designed for high-caliber graduate students and taught exclusively in English, in an international and multicultural atmosphere, therefore candidates must show evidence of a completed Bachelor's degree as well as proficiency in the English language. This master degree is meant for undergraduate students with a bachelor in areas that are not management-related.
Applications are exclusively submitted online, on Iscte's website. Several information will be required for applicants to type in, namely Personal Information, information about Education and also Working Experience. Candidates will have to upload some Documents as well:
Diploma/Transcript of Records from the bachelor's degree awarded by a university or institution of higher education;
ID card/Passport
Photo
Proficiency in the English language (optional);
The results of GMAT or GRE exam (optional)
Candidates still concluding their undergraduate degree must also add:
Declaration of Commitment (download available on application form)
Transcript of Records with current grading
Would you like to know more?
Get in touch with your Program Manager!
Maria Ana Henriques
masters.ibs@iscte-iul.pt
Tel.:(+351) 210 464 209
Check the detailed information about the master's study plan, faculty, alumni testimonies and application process at our website!
Last updated Jul 2020
About the School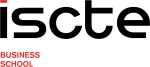 Iscte Business School is a pioneer School in the teaching of management and business sciences, and the first where this was an autonomous area as opposed to a subject taught within the field of econom ... Read More
Iscte Business School is a pioneer School in the teaching of management and business sciences, and the first where this was an autonomous area as opposed to a subject taught within the field of economics. The links to the corporate world are a distinctive feature of our School. Since the outset, IBS has relied on the support of invited faculty from the business world whose collaboration has provided valuable input for our curricula.
Read less