Program Description
Master in contemporary crafts is focused on artisanal and industrial processes to create footwear, bags and objects in leather or other materials, and to undertake a project of its own brand.
Why this master and not another
Because it is a unique master in Spain.
You will receive classes from Enrique Loewe, Sara Sorribes, Ubedíes Esparto, Idoia Cuesta, Helena Rohner, Francesca Tur, Ana Illueca, Juan Carlos Santos, Anna Talens and Ernesto Artillo among many others. Creative studios like Canoa Lab and Ciszac Dalmas and brands like M2Malletier or Jacquemus.
In it you will study and work craft techniques such as embossing, hanging or saddlery.
You will meet the suppliers and manufacturers in the sector: professionals, artisans, designers, artists and entrepreneurs.
It is a laboratory for creators and future entrepreneurs, students with the intention of starting their own project or specializing in the sector.
Because we will move to Alicante to discover everything related to the production process in the footwear sector, to Ubrique to delve into the cradle of the bag, leather goods and its most traditional and innovative techniques, and a training experience in Copenhagen, capital of the forefront of design.
The best teachers
Learn with professionals, suppliers and brands such as:
Jacquemus, Enrique Loewe, M2Malletier, Domanises, Patricia Padrón, Maite Sebastiá, ONESIXONE, Helena Rohner, Anna Talens, Purificación García, TODOMUTA, Kvadrat, Lola Cruz, Canoa Lab, Magrit, Bimba and Lola, Estudio Savage, Francesca Tur, Isalda, Ernesto Artillo, Darío Ceruto, Paco Ortí, Ciszac Dalmas, Juan Carlos Santos, Aldanondoyfdez, Carlota Barrera, Ana Illueca. *
* Teachers are subject to last minute changes. In the event that there were any drop, it would be replaced by teachers of the same or higher level.

Addressed to
Architects, designers and any creative or entrepreneurial profile who wants to pursue a unique master's degree that combines artisan processes and techniques with the best international designers and artists. An opportunity to connect with exciting people and to undertake a brand project.
Student access and admission
Sending the application with an attached CV, motivation letter and subsequent mandatory interview.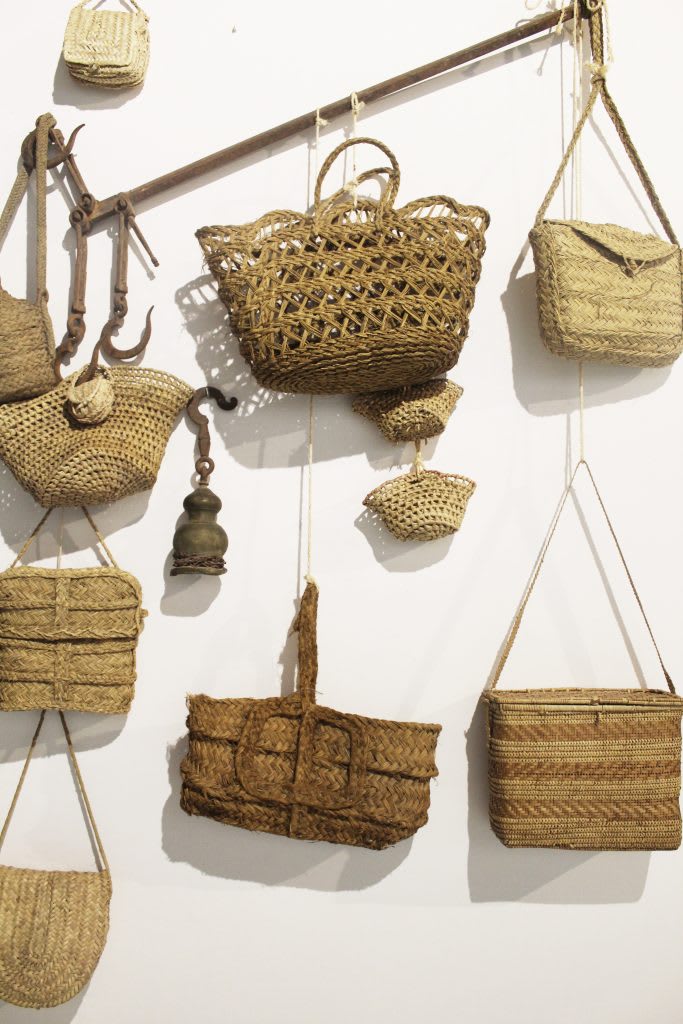 International training
The Master in Contemporary Crafts offers in its program three training experiences that include travel, accommodation and training:
Ubrique - Movex Workshops (5 days)
Copenhagen - Workshops in Kinfolk, NY Carlsberg Glyptotek, Inge Vincents, Hay House, Frama Copenhagen, Louisiana Museum, Aure Studio, The Tortus Studio. (4 days)
Barcelona - Visit to Ricardo Bofill's studio and workshops with artisans. (2 days)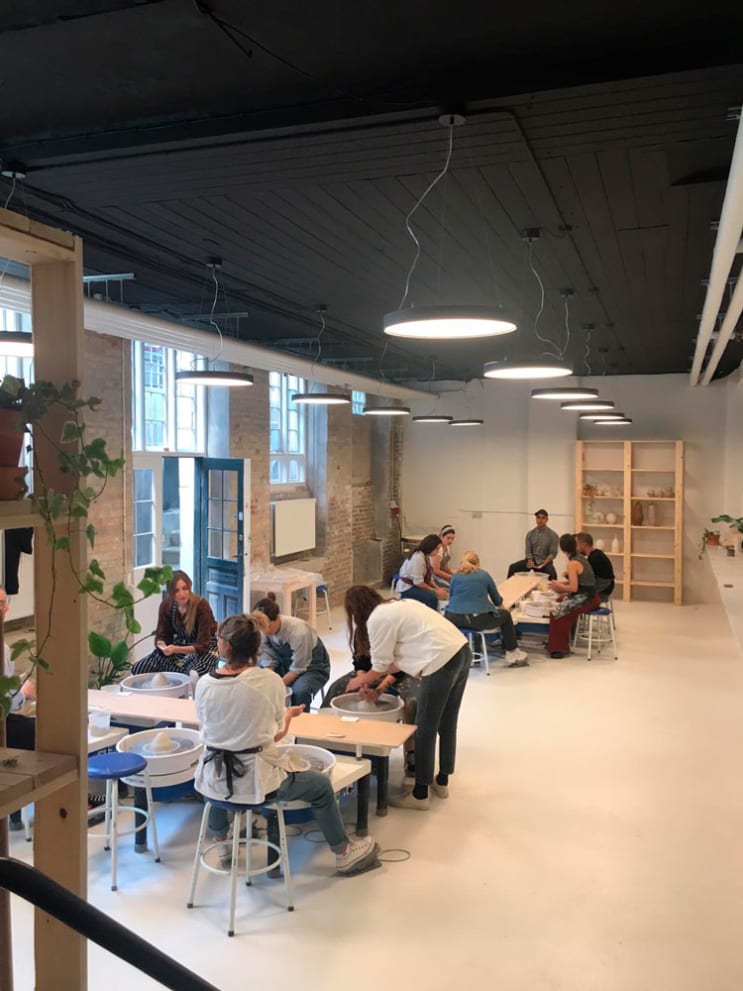 Schedule
Friday 4pm to 8pm
Saturday 10am to 2pm
Temary
60 ECTS credits
Module 1 - Bags, leather goods and contemporary crafts

Includes training experience at Movex (Ubrique)

Module 2 - Footwear
Includes training experience in Elche
Module 3 - Object and packaging
Module 4 - Trends, company, brand creation and final project
Includes training experience in Copenhagen.
Testimonials
In this block you can check the training experiences of the students of the 2018/19 edition of the Master in Contemporary Crafts.
Access and financing of the master
What do I have to do to be admitted?
Step 1: Prepare CV / Portfolio and cover letter
CV maximum 2 pages, motivation letter maximum 1 sheet, portfolio maximum 4 pages and 2MB.
* If you do not have experience do not worry, there are many other factors to make the decision to be admitted.
Step 2: Interview with the director of the master
It is mandatory to be admitted to the master (possibility of doing it via Skype).
Step 3: Reserve your place
In case you want to secure your place in the master, we recommend making the payment
€ 300 reservation fee. In case of not being admitted, the full amount of the reservation will be refunded.
Step 4: Admission
In a maximum period of 5 days we will notify you if you have been admitted to the master.
Step 5: Follow up
Our admissions team will contact you regularly to carry out the following steps regarding final enrollment in the master.
Economic options
Early bird 10% discount until June 15 (Only a limited number of places in each master can benefit from these conditions).
We have a BBVA Studies Loan * agreement through which you can finance your studies in Barreira A + D: with this system students decide when to pay back the amount borrowed. As in the Anglo-Saxon model, you will only pay when you finish your studies, when you find a job, or when you choose. We take care of managing a tailored financing for you.
* Financing conditions subject to the approval of the bank.
For active professionals the course can be subsidized by the State Foundation for Employment Training (formerly Tripartite).
Making the cash payment of the master you benefit from a 3% discount (cumulative discount).
If you are or have been a student of Barreira A + D in any official degree you will have a 15% discount .
If you are self-employed you can benefit from a 5% discount (not cumulative).
Possibility of making the payment of the master in three installments .
"Tutor" scholarship (30%) and merit scholarship (15%) (subject to the criteria of the director and the center).
Last updated Aug 2020
About the School
Elegir estudiar en Barreira A+D es elegir entrar un ambiente diferente, diverso, creativo; un ambiente donde puedes ser quien tú quieras, porque alumnos y profesores no solo respetan la diferencia, si ... Read More
Elegir estudiar en Barreira A+D es elegir entrar un ambiente diferente, diverso, creativo; un ambiente donde puedes ser quien tú quieras, porque alumnos y profesores no solo respetan la diferencia, sino que se estimula la construcción de la personalidad, el talento y la voz propia.
Read less