Master in International Hospitality Management
Home ›
MA ›
Master in International Hospitality Management
Read more about this program on the school's website
Program Description
Virtual Open Campus Day at IUBH on September 26th!

"We warmly invite you to our Virtual Open Campus Day. Take advantage of the opportunity to get to know our campus in Bad Honnef and our study programs - get first-hand information. Due to the current situation, the information event takes place online. Get to know us virtually!

The Open Campus Day program includes informational presentations, virtual guided campus tours, internship reports, and lots more. On this day our professors, staff, and students are available to answer your individual questions.

Those who are interested in our bachelor and master programs are warmly welcomed and can inform themselves about our degree programs. On this day your interests are at the center of attention and we will also gladly advise you about career prospects and opportunities."


Scholarships available until September 30th, 2020
"We believe that everyone with the desire and qualifications to study at IUBH should have the opportunity to do so. Therefore, all applicants by September 30th, 2020 will receive a 2.500€ scholarship from IUBH University of Applied Sciences. The amount of scholarships is limited and only available for the first 100 accepted applicants. Apply today and receive the scholarship!"
Due to COVID-19, all lectures at IUBH University of Applied Sciences will occur in a virtual classroom until further notice. We aim to ensure that the current special circumstances will not result in students being disadvantaged in their course of study.
Enter the global hospitality arena
Hospitality Management covers a very wide field with countless, often cross-industry opportunities. In addition to the classic hotel sector, it includes the hospitality industry as well as adjacent industries, such as amusement parks, casinos or airlines, and service providers such as hospitality consulting or IT service providers.
As a graduate, you will be in demand in the areas of catering, conference and event management, tourism and leisure, entertainment and facility management as well as food service management. This Master's degree program will give you an insight into one of the fastest-growing global industries. You will develop operational and strategic management skills with us, which you can later apply to the hospitality sector.
Hospitality – It's much more than the hotel business!
Facts & Figures
Degree:
Study model:
Duration:
Master of Arts (M.A.)
on Campus
2 semesters
Intakes:
Tuition
Admission
Bad Honnef: March, September
Berlin: April, October
from 6,290 EUR per semester
Bachelor's degree, placement test if necessary,
proof of English language skills
Brief Explanation from IUBH Professor Legrand
Hospitality Management | A brief explanation from IUBH Professor Legrand from IUBH on Vimeo.
What you will learn from us
The International Hospitality Management Master's degree program prepares you for challenges you face as a leader in the hospitality industry:
You learn how to strategically and operationally apply management concepts to international companies
You deepen your knowledge of the structure and success factors of value-adding business models – in the hospitality industry in general and in the hotel industry in particular.
You discuss the development and maintenance of international hotel brands, financing of growth strategies, and profit-oriented operation of individual hotels.
Course of study at a glance
1st Semester
Strategic Aspects of the Service Industry
Hospitality Management Seminar
Pricing and Distribution Management
Hospitality Project Planning and Development
Food and Beverage Management
Strategic Hospitality and Tourism Marketing
2nd Semester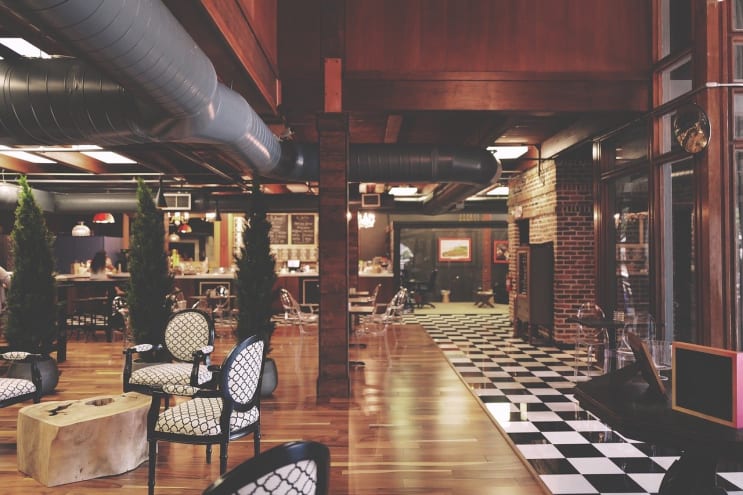 Pexels / Pixabay
How does the course of studies work?
For our two-semester Master's program, you need a Bachelor's degree with 240 ECTS. If you already have professional experience or take our TASC placement test, a Bachelor's degree with 210 ECTS may be sufficient.
Where you will be studying
You can pursue our Aviation Management Master's degree at the two German campuses in Bad Honnef and Berlin.
Career Possibilities
Guest Relations Manager
A Guest Relations Manager takes care of guest requests, suggestions, and complaints and works very closely with the various departments in hotels. An essential part of their working day involves flawless preparation for guest arrivals and later follow-ups They have to keep all aspects of the reception, switchboard, concierge, and reservation areas in view. Guest Relations Managers are also qualified to take on management roles. This means they are authorized to make arrangements that are relevant to the safety of the hotel, guests, and employees, such as bans or the evacuation of the hotel or sections of the hotel. To do so, they must be familiar with all security measures in the hotel and know what actions to take in emergency situations.
Project Manager
Project Managers are often sought in large companies or the trade fair industry. They are responsible for the organization and handling of individual event projects. In addition to planning trade fair appearances and employee or customer events, they also manage practical implementation as well as budget planning and evaluation. The exchange and coordination of external and internal service providers are also part of the Project Manager's responsibilities.
Marketing Manager
Marketing Managers are responsible for the conception of marketing, product design, pricing, communication, promotion, promotion, and sales. They deal with various market research methods, advertising, and design in the national and international market environment. The general responsibilities of a Marketing Manager include marketing planning, marketing control, coordination of in-house functional and business areas with regard to the requirements of marketing design, development of efficient marketing organization, and management of marketing personnel.
Last updated Sep 2020
Keystone scholarship
Discover the options our scholarship can give you
About the School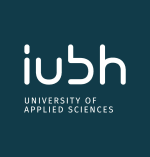 IUBH Campus Studies at IUBH University of Applied Sciences offers on-campus degree programs that have a strong international focus: all courses are taught in English, the curriculum is aligned to the ... Read More
IUBH Campus Studies at IUBH University of Applied Sciences offers on-campus degree programs that have a strong international focus: all courses are taught in English, the curriculum is aligned to the future needs of international companies. Professors and students from over 85 nations meet and work together on–campus.
Read less