Master in Logistics Management and Supply Chain Management
Home ›
Master ›
Master in Logistics Management and Supply Chain Management
Program Description
Proper Supply Chain Management is a key factor in a company's strategy.
With this program, the professional will demonstrate that it is possible to be more efficient and innovative in the management of an operations and logistics department. It will be able to implement new processes and tools of the reference companies and will be recognized for its skills in the implementation of new projects supported by technology, efficiency and profitability, as well as for its ability to manage equipment, cause process innovation and work more effectively with other departments.
It is aimed at directors of logistics and middle management in the areas of distribution, transportation, operations, purchases, procurement, planning, warehouse and customer service who want to advance in their professional career assuming new responsibilities and challenges of a higher level.
The professional reinforces their employability with this managerial training. Acquire new technical and strategic knowledge in the area of logistics to apply in all types of companies and sectors. 100% of the students in this master's degree are working or have improved their professional career.
It will show that it is possible to be more efficient and innovative in the direction of a department.
goals
This is a program for professionals who are working in the field of logistics and for professionals who wish to improve their employability to rejoin a new professional project within the area of operations and logistics.
The program allows the participant to be updated and specialized with the latest management tools, in order to optimize processes and make the best decisions in the world of integral logistics.
The professional obtains a global vision of the processes in all the sectors and especially the new tools of Supply Chain Management: production, provisioning, storage, maintenance, distribution and transport at national and international level.
The student will learn:
The professional reinforces knowledge, acquires new technical and strategic knowledge in the area of logistics to apply in all types of companies and sectors.
Improvement of your skills in the implementation of new projects supported by technology, efficiency and profitability.
Manage teams, provoke innovation in processes and work more effectively with other departments. Get a global vision of the company.
Knowledge about new tools and best practices.
Implement continuous improvement processes that guarantee the maintenance of the competitiveness of your area of responsibility.
To face with greater possibilities of success to the solution of the own problems of the company.
It will show that it is possible to be more efficient in the direction of a logistics department.
Improve the employability of the student and facilitate their reintegration into the professional world.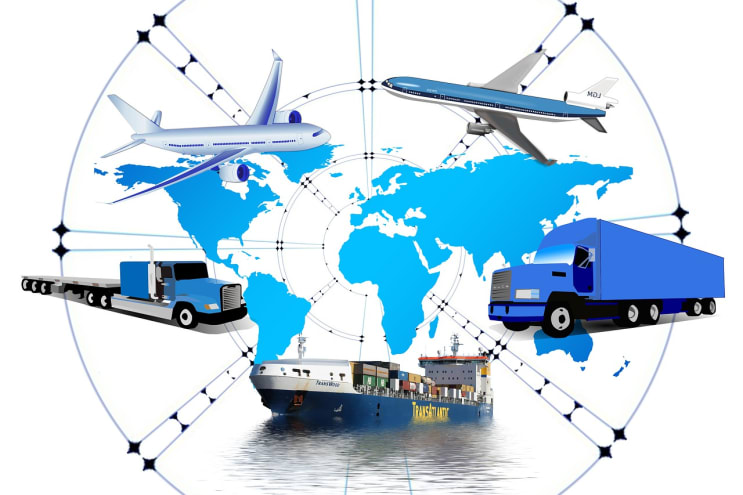 geralt / Pixabay
Methodology
Use of the case methodology and eminently practical sessions that allow to transform the new conceptual visions of the practice of operations and the experience of the speakers and participants in new knowledge to apply in the professional environment.
Students must make the resolution in a group of real company cases that simulate a real situation and collaborative learning.
Discussion and student participation are encouraged to promote reflection, dialogue and the exchange of ideas.
During the master's degree, students develop an End of Master Project, their own idea of creating and developing a business project. The students work in group a research work, an original project or a proposal for improvement that allows the participant to apply the knowledge and skills acquired during the master's degree and deepen a specific area of professional activity.
Finally, the teaching sessions of the master will be complemented with visits to reference companies or conferences where the student can observe how different organizations implement the concepts taught during the master.
Structure of the program
The Master in Logistics Management and Supply Chain Management (MDL) jointly taught by ADL and Fundesem is divided into 9 Modules:
I Management Module Management and Strategy
Logistics Fundamentals
Economics and cost accounting
Business simulation
Module II IT Applied to Logistics
Information systems
SGA
ERP
Automated logistics processes
Module III Storage Logistics
Introduction and basic principles of warehouse management
Concept, importance and function of the warehouse
Warehouse design and typologies
Equipment and elements of maintenance and internal transport
Inventory management, reliability and improvement
Description and methodologies of warehouse activities: reception, locations, picking and packing
Order Preparation Techniques
Information systems and technology
Plant Distribution
Module IV Purchases and Supply of Materials and Services
Introduction to purchases and supplies. Processes. Organization. The action plan
Demand management, forecast analysis and its methodology.
Purchasing and procurement management.
Global sourcing Evaluation, approval, selection and maintenance of suppliers.
Negotiation and contracting. Models and purchasing relationships.
Selection of suppliers.
Supplier Evaluation.
Procurement management, the procurement process as a pillar of the processes.
Stock Management: provisioning in industrial environments and distribution.
Economic aspects of the purchasing function.
The quality in purchases and operations.
Module V Management and Control of Operations and Logistics
SPCO and Systems planning and control of operations. Strategic planning
Tactical planning. Plan added
Operational Planning Master plan of operations. Materials planning. MRP
Integration of material planning and programming
Project Management and Management
Module VI Lean Logistics. Continuous Improvement Lean Logistics Certificate
LEAN Fundamentals
Value Stream Mapping VSM
Standardization. Learning to see
A3. Resolution Problems
Lean buying
Lean Warehousing
Lean Distribution Management / Pull System
Leadership. Human Organization GAPs
Quality
Module VII Distribution, Transportation and International Trade
Strategic management and international environment applied to logistics
International Business International commercial, logistic and financial operations
Global perspective of the new logistics trends
Customs Logistics Treasury-Customs-Importer-Exporter. Tax procedures. Trade regime Customs formalities
The Incoterms
Management optimization. Loading units
Concept and design of the physical distribution. Distribution channels
Distribution Planning
Efficient consumer response
Management and modes of transport. Ground transportation
Air Transport
Marine transport
Special transport Intermodal
Module VIII E-Logistics. Reverse Logistics
E-Logistics
Business logistics in the framework of the knowledge economy.
The transformations of logistics activities
Reverse Logistics:

Introduction
Reverse logistics and strategy
Module IX Master Final Project
As part of the training and throughout the course, a Master's Final Project will be carried out, which will allow to put into practice all the knowledge acquired in the CDM. During its completion, students will have the advice and tools necessary for their development.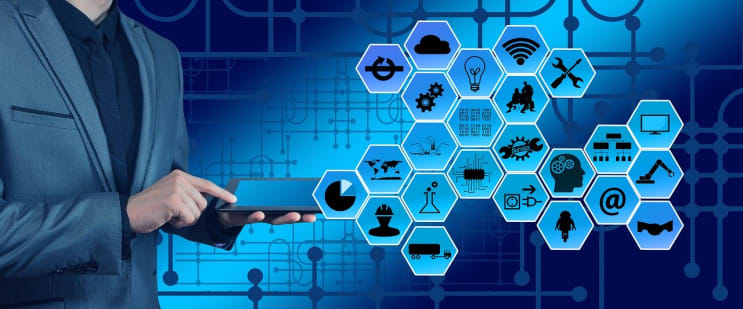 geralt / Pixabay
Experiences
Fundesem's CDM has among its objectives, not only the acquisition of knowledge and decision tools, but also the development of personal skills or soft-skills.
Professional application days. In order to enrich student learning, be up to date with the latest business news and know the latest trends in the job search.
Strategies for effective communication. The objective of this workshop is to learn to communicate to achieve the objectives we want. Developing a good communication strategy allows you to communicate effectively.
Visits to companies. Very useful to bring business reality to students. The visits give students the opportunity to make contact with people, processes and business realities that provide them with updated knowledge and allows them to know the application of their career in professional practical life.
Development of managerial talent. The FBS methodology allows students to develop managerial skills and abilities, addressing real business problems. This methodology favors teamwork for the resolution of cases, integration and enrichment with the contributions and experiences of colleagues.
Networking Relationships with teachers and classmates are essential to start developing a career within any sector.
Admission process
Registration
Enroll through our website.
Revision
Our academic team reviews your profile and the material provided.
Personal interview
Upon receiving all the above information, we will call you to a personal interview.
Resolution
The academic committee evaluates the application and makes a decision.
Admission
The resolution of the Admissions Committee is communicated.
Professional careers
Professional orientation
If you have finished your studies and are looking for your first job, or a new job, and you want to grow professionally, we offer you an advisory service to increase your employability and market positioning.
Entrepreneur Orientation
From the Department, we offer differentiated services, in order to provide the tools and opportunities necessary to undertake.
Mentoring & professional coaching
If you are in a transition stage or are looking for a professional change, we will help you improve your skills, abilities and knowledge. Our goal is to accompany you in the different stages of your career so that you make your professional wishes come true.
Legal guidance
If you need a labor legal advice, from the department, we offer a personalized and face-to-face service, whose purpose is to provide you with a first guidance advice on the possible problems that arise in the professional field.
Financing
Fundesem offers the possibility of 100% financing with exclusive conditions for our students.
Scholarships
Fundesem has a scholarship system to facilitate access to the CDM for all students who need it.
Scholarships for the unemployed
Scholarships for academic excellence
Community Scholarship - Alumni
International Diversity Scholarships
Scholarships for financial aid
What the students say
Last updated Mar 2020
About the School

The origins of Fundesem go back to 1965, when the School was created to meet the demand for a new generation of professionals. Since then and until now, we have defended the value of effort and the de ... Read More
The origins of Fundesem go back to 1965, when the School was created to meet the demand for a new generation of professionals. Since then and until now, we have defended the value of effort and the demand for excellence as key points to the achievement of tangible results.
Read less