Read more about this program on the institution's website
Program Description
Modules in Leadership, Personal Impact and Negotiations aim to develop students' understanding of evolving managerial practices in contemporary organisations whilst prioritising the needs of employers seeking candidates with strong communication skills and a 'can-do' attitude.
In addition to completing a combination of core and optional modules, students are expected to undertake an in-depth independent study.
Graduates from all disciplines, with no previous experience in business and management studies, are welcome to apply for the programme. For those who have already studied a related discipline, this course offers the opportunity to progress your knowledge to an advanced level.
You can start this programme in September or February. Please contact the School for further details lbs@lincoln.ac.uk
Highlights
Designed to develop strong communication skills and a can-do attitude that is favourable to employers.
The chance to engage in role plays with students from the University's School of Drama.
Optional study trip to the Escape Rooms in Manchester.
How You Study
Teaching is informed by real-world examples and you will be expected to participate in lectures, seminars and workshops to examine, research, discuss and debate topics. Teaching includes the use of real-life case studies, which relate theory to practice across a range of business situations. You will also have the chance to enhance your communication and negotiation skills by engaging in role-plays where students from the University's School of Drama take the role of challenging clients and co-workers.
You will have the chance to study a range of topics to develop a critical understanding of management theory, corporate strategy, leadership and negotiation. A variety of optional modules enables you to tailor your learning to your background and career ambitions.
MSc Management incorporates six core modules which every student must study. Students will then choose two optional modules before progressing to the final dissertation stage.
Core Modules
Finance and Accounting
International Marketing and Customers
Leadership, Personal Impact and Negotiations
Organisational Psychology
Research Methods and Design
Strategy Making
The dissertation is designed to encourage innovation and diverse pathways to the final assessed product. In this respect, the dissertation is an extended project that can accommodate a range of independent work.
Optional modules will run as far as at least 10 students select them. Timetabling arrangements may limit the availability of modules to some students. As the options reflect staff research interests, they may alter over time due to staff availability.
This programme is available for a February start. Students who enrol on a February start for this programme will be offered the core modules, but electives will be restricted. Availability of electives will be subject to student numbers, timetabling and staffing constraints. Please note that February admission is only available for full-time study.
MSc Management students will choose two from:
Global Supply Strategies
Group Consultancy Project
International Entrepreneurship
How You Are Assessed
A variety of assessment methods are utilised during this course, including essays, examinations, oral presentations and simulation games. These assessments are designed to develop skills that will be useful for your career.
Essays involve written assignments where you will be expected to structure and develop arguments based on research and critical analysis of alternative perspectives and courses of action.
Examinations aim to test and develop your ability to think on your feet and provide logical and well-formed arguments under time pressure.
Oral presentations provide you with the opportunity to demonstrate and develop communication and influencing skills that are highly valued in business and management roles.
Finally, simulation games provide you with the chance to see the results of decisions you make about allocating financial, human and other resources.
Assessment Feedback
The University of Lincoln's policy on assessment feedback aims to ensure that academics will return in-course assessments to you promptly – usually within 15 working days after the submission date.
Entry Requirements
Honours degree or equivalent.
International Students will require the English Language at IELTS 6.0 with no less than 5.5 in each element, or equivalent http://www.lincoln.ac.uk/englishrequirements
The University of Lincoln offers international students (non-EU/UK) who do not meet the direct entry requirements for a postgraduate degree course the option of completing a degree preparation programme at the university's International Study Centre. To find out more please visit http://www.lincoln.ac.uk/isc
Last updated Jan 2020
About the School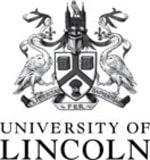 The University of Lincoln's global graduate community includes more than 90,000 former students across 135 countries. Lincoln graduates have gone on to secure jobs at major companies and organisations ... Read More
The University of Lincoln's global graduate community includes more than 90,000 former students across 135 countries. Lincoln graduates have gone on to secure jobs at major companies and organisations around the world, including the BBC, Rolls-Royce, Siemens, Boots, GlaxoSmithKline, Lloyds Bank, and Rockstar Games.
Read less