Master of Science in Neurochemistry with Molecular Neurobiology
Home ›
MSc ›
Master of Science in Neurochemistry with Molecular Neurobiology
Program Description
The human brain contains nearly 100 billion neurons, forming about 10 000 billion synapses. Understanding the brain and nervous system is one of the most complex challenges in modern science and our MSc program is directed towards students who want a research connected education covering specializations in neurochemistry, molecular functions, and disorders of the nervous system.
Reasons to choose Stockholm University
First-class education closely connected to front line research
The Department of Neurochemistry carry out forefront research and cover most specializations within neurochemistry with molecular neurobiology, including the molecular mechanisms behind neurodegenerative conditions like Alzheimer's disease and polyglutamine disorders as well as cancer in the nervous system. All teachers at this program are active researchers at the department and you are offered multiple ways to get in contact with the most recent advancements in the field through lectures, seminars, lab work, and degree projects.
Dynamic environment with exchange opportunities
We value practical experience among our students, which is why we include them in projects related to ongoing research. At our department, research groups have members connected to internationally collaborating research and we offer our students participation, in exchange projects with universities abroad.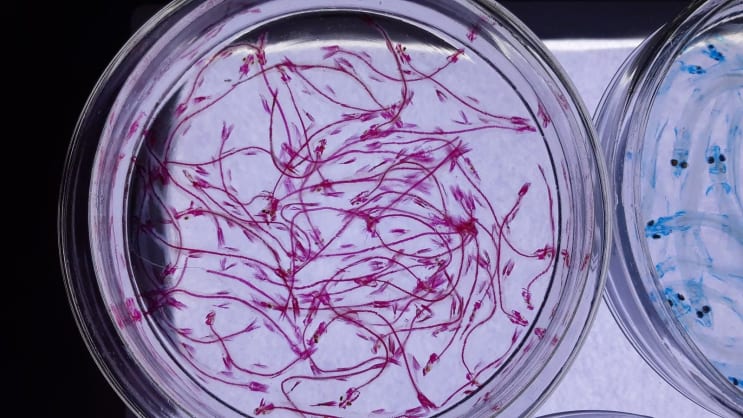 Bruna Tovar Faro / Pexels
Program structure
This program is designed to give you advanced knowledge and skills required in research and development work in neurochemistry. The first year comprises a course block where you gain proficiency in methodology and how to analyze, evaluate and handle complex neurochemical phenomena with little information. Your second year is dedicated to optional courses and a degree work of your interest.
The degree work is performed together with one of our research groups and you get to apply your acquired knowledge in a project that you independently plan, carry out and report. This project can extend from one to two semesters.
The program outline is illustrated below. Please note that this outline can be subject to change.
The Swedish credit system is compatible with the European standard ECTS. 30 ECTS is equivalent to one semester of full-time studies.
First year
Neurochemistry with Molecular Neurobiology, 15 credits
Signal Transduction, 15 credits
Recombinant Peptides and Proteins*, 15 credits
Advanced Neurochemistry with Molecular Neurobiology, 15 credits
Second year
Optional courses, 0, 15 or 30 credits
or
start of Degree project in Neurochemistry 45 or 60 credits
Degree project in Neurochemistry, 30, 45 or 60 credits
Examples of recent degree projects
Degree project A
Degree project B
Degree project C
Career prospects
With an MSc degree from this program, your career options are extensive. Neurochemists work in multiple sectors, for instance, neurological and pharmaceutical research, neuroethics or development in biotechnology and industry. Besides continuing with Ph.D. studies, our graduates work in operations such as AstraZeneca, GE Healthcare, Swedish Chemical Agency, SciLifeLab, and the Swedish Patent and Registration Office.
Why Stockholm University?
Studying at Stockholm University makes a difference
Stockholm University is one of the 100 highest-ranked universities in the world and Sweden's largest institution of higher education with top-quality education and outstanding research in a wide variety of fields.
Our campus is situated in the Royal National City Park, just minutes away from the center of Stockholm city. Stockholm has recently been rated the safest capital in Europe and is famous for its many green and clean areas. Stockholm is leading in areas such as social welfare, equality, IT, sustainability and innovation. Known for being an open society, Sweden is also ranked second in the world in the Social Progress Index.
Eligibility requirements
Bachelor's degree with at least 90 credits in Chemistry including 7.5 credits in Biochemistry. Or 90 credits in Biology including 9 credits in Zoophysiology.
Knowledge equivalent to Swedish upper secondary school course English B/English 6.
Application and tuition fees are required unless you are EU/EEA citizen or have long-term/permanent residency status in Sweden (or temporary residency for reasons other than studies).
Last updated Feb 2020
Keystone scholarship
Discover the options our scholarship can give you
About the School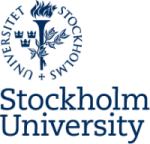 The Faculty of Science at Stockholm University is the largest science faculty in Sweden and is among the top hundred science faculties in the world on the Shanghai ranking. The Faculty offers top-clas ... Read More
The Faculty of Science at Stockholm University is the largest science faculty in Sweden and is among the top hundred science faculties in the world on the Shanghai ranking. The Faculty offers top-class education in a number of programs and courses, at the Master's level more than 30 study programs are given in English.
Read less