Master of Business Administration- Maple Grove Program
Home ›
Master ›
Master of Business Administration- Maple Grove Program
Program Description
The Program

The SCSU Maple Grove MBA program is targeted to meet the needs of people working full-time in the Twin Cities metropolitan area. Cohort groups of 20-25 students take a series of eleven courses. Nine of the courses are eight weeks long, and two are of sixteen-week duration. Classes meet once a week in the evenings. To facilitate work and school schedules, we usually provide class meeting dates for the whole program even before the program begins. The program can be completed in 26 months.
The high value of our Maple Grove MBA program is built upon the following features:
AACSB International accreditation. More about AACSB.
A hands-on curriculum that uniquely combines classroom learning with real-world applications
A distinguished faculty with Ph.D., D.B.A. or J.D. degrees from the nation's leading graduate schools
An innovative schedule that permits part-time students to earn an AACSB-accredited MBA in 26-months while attending class one night a week
A "cohort" model, where small classes of 20-25 students earn their degree together
Admission to the Maple Grove MBA program does not include admission to MBA classes offered in St. Cloud.
Objectives

The St. Cloud State University MBA program offers a broad-based business education that is designed to satisfy the following objectives:
Provide basic analytical tools from the various functional areas of business that are required by managers to make decisions
Promote skills in creativity and problem solving
Develop skills in ethical decision making, planning and implementing
Instill written and oral communication abilities
Foster a continuous learning orientation among faculty and students, and
Build a thorough understanding of today's social, political and economic environment
Foundation Course Requirements
Prior to admission to the St. Cloud State University Maple Grove MBA program, students must complete foundation coursework in business and economics. Students with undergraduate degrees in business already will have completed most or all of the foundation coursework. Foundation courses may be taken at a local community college or at Metropolitan State University, the University of Minnesota, or another higher education program. Students may also complete one or more of the online MBA foundation courses offered by the University of Wisconsin MBA Consortium.
Last updated Jan 2018
Keystone scholarship
Discover the options our scholarship can give you
About the School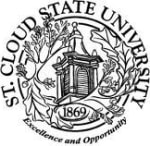 Accredited for 30 years Thirty years ago, the HCOB became one of the few accredited business schools in the country. Today we are one of only four accredited business schools in Minnesota and one of 4 ... Read More
Accredited for 30 years Thirty years ago, the HCOB became one of the few accredited business schools in the country. Today we are one of only four accredited business schools in Minnesota and one of 443 nationally. With 75 terminally qualified faculties, 10 business majors, an MBA program, study-abroad opportunities and a world-class library, we offer students a contemporary business education in a small, student-friendly environment. Renovation to revitalize HCOB Centennial Hall is the new home for the G.R. Herberger College of Business. The new facility enhances the HCOB's ability to educate students and serve the business community. Key features Supports the focus on students Provides professional facilities Includes multi-functional classrooms for traditional presentations and breakout sessions WiFi (wireless) capable History In 1938, the St. Cloud Teacher's College created a business office and office administration department staffed by two faculty members. By 1948, the program evolved into a business administration program that employed six business faculty. During the 1960's, the department evolved into a College with an MBA and internship program. In 1976, with five departments and 42 full-time faculties, the college earned AACSB accreditation, distinguishing itself from other business colleges as providing a quality business educational experience comparable to ivy league institutions. In 1999, the Herberger family endowed the College and it was renamed the G.R. Herberger College of Business. Mission We are a college of business in a comprehensive Minnesota university that serves primarily this state, functions as a regional university for the upper Midwest, and attracts students from other states and nations. Our mission is to develop and deliver a quality undergraduate business education through the collaborative efforts of an involved community of students, faculty, staff, business professionals, and other stakeholders. While fostering a respectful environment, we focus on student learning of content and competencies, promote and sustain a commitment to scholarly activity, and contribute the educational and economic vitality of those we serve. In fulfilling this mission, the College will be guided by the following objectives: Focusing on academic excellence to maintain AACSB International accreditation Placing the student first in everything we do Fostering a respectful environment for all members of our community Integrating technology to enhance teaching/learning and administrative processes Contributing to the educational and economic vitality of Minnesota and beyond VisionThe G.R. Herberger College of Business exists to inspire and prepare global business leaders who will improve society through their knowledge and entrepreneurship. Values and Strategic Goals The Strategic Plan of the HCOB is based upon a foundation of the following core values: academic excellence, with students as our primary focus; collegiality; enjoyment, fulfillment, and fun; honesty, integrity, and ethical behavior; and respect for individuals.
Read less