Master of Engineering Leadership (MEL) in Sustainable Process Engineering
Home ›
Master ›
Master of Engineering Leadership (MEL) in Sustainable Process Engineering
Program Description
*The application system opens on January 1st, 2020.
The Master of Engineering Leadership (MEL) in Sustainable Process Engineering is a professional degree for engineers who want to develop and commercialize products and processes that are sustainable by design, safeguard the environment and make the best use of existing resources. This hybrid master's program combines graduate-level engineering courses taught by the world's leading researchers on sustainability with UBC Sauder's Robert H. Lee Graduate School courses – giving you the skills and confidence to take your career in new directions.
Quick Facts
Degree: Master of Engineering Leadership
Subject: Engineering
Mode of delivery: On campus
Specialization: Sustainable Process Engineering
Program Components: Coursework only
Faculty: Faculty of Applied Science
Addressing the twin challenges of maintaining economic progress and environmental stewardship necessitates a paradigm change in our industrial economy. The MEL in Sustainable Process Engineering will facilitate this shift by training the next generation of engineering leaders and entrepreneurs to develop cleaner products and processes using renewable feedstocks and clean energy and to re-engineer existing industrial processes to reduce their carbon and energy footprint.
Choose Engineering and Business
The MEL in Sustainable Process Engineering offers a unique combination of technical and business courses – giving you a blueprint for technopreneurial success and translating innovations in green chemistry and sustainable manufacturing into new ventures. Engineering courses explore chemical processes and biotechnologies, covering reaction and reactor engineering, process systems engineering and sustainable operations. Business courses offered by the top-ranked UBC Sauder School of Business give you a solid foundation in business strategy and innovation, operations and logistics, project management and organizational leadership.
Gain a competitive edge
In this 12-month program you will:
learn to design new chemicals, materials and fuels with improved properties and performance by applying advanced concepts in molecular sciences and engineering

sharpen your technical and analytical skills through a project-based curriculum that covers all stages of the industry value chain and incorporates hands-on learning opportunities

study under renowned faculty and industry experts at one of the world's top 40 universities and the leading institution in the world for research on sustainability

expand your professional network while collaborating with other MEL students

gain the fundamental business, project management and interpersonal skills to advance your career and confidently take on positions of increased responsibility or entrepreneurship
General Requirements
Undergraduate degree with an overall average of 76 %
Document proving your current citizenship (usually a passport or other citizenship document from your country) or your Canadian permanent residency
Program Specific Requirements
Undergraduate degree in Chemical and Biological Engineering, Mechanical Engineering, Materials Engineering, Biomedical Engineering, Manufacturing Engineering, Engineering Physics, Environmental Engineering.
Three or more years of relevant work experience
English language requirements
If you completed your degree at a university outside Canada in which English is not the primary language of instruction, you must provide the results of an English language proficiency examination as part of your application:
If your undergraduate or master's degree was completed outside Canada at an English speaking university, we will accept an official proof of English proficiency letter from the university stating that the primary language of instruction for your degree was English.
If your undergraduate or master's degree was not taught in English you must provide a valid English language proficiency score:

TOEFL (Test of English as a Foreign Language):

A minimum score of 90 (internet-based exam), with minimum component scores of 22 [in reading, listening] and a minimum component score of 21 [in writing, speaking]
Minimum score 55 each for reading, listening, and writing (in the paper-based test), with 4.0 on the Test of Written English (TWE).

IELTS (International English Language Testing Service): minimum overall band score of 6.5 with no other component score less than 6.0 of the academic (NOT general) IELTS test

The English language proficiency tests must have been taken within the last 24 months at the time of submission of your application. If your English language proficiency results are due to expire soon, you need to submit the official results (in addition to the unofficial results submitted with your online application) to The University of British Columbia, Graduate School Admissions department (IELTS) or using code 0965 (TOEFL). Official test results must be received directly from the issuing organization before the 24-month expiry deadline. The department is not responsible for students unable to submit their results after they have expired.
Students must submit their official test results directly to UBC via the instructions on the Submitting your Documents in order for your application to be complete.
Degree Benefits
A Master of Engineering Leadership (MEL) degree from UBC gives you the credentials and knowledge to confidently take on positions of greater responsibility, make the shift into a new industry sector or launch your own entrepreneurial venture.
Upgrade Your Technical Skills
You'll deepen your understanding of chemical engineering and associated biotechnologies to develop innovative processes with reduced carbon and energy footprints, as well as products that improve the quality of life and the environment.
Learn The Language Of Business
Technical knowledge is not enough. Through courses offered by UBC Sauder's Robert H. Lee Graduate School, you'll gain foundational business and entrepreneurial skills, improving your understanding of broad-based management concepts.
Become A Confident Leader
Leadership development is embedded throughout the program, giving you ongoing opportunities to lead teams and projects and strengthen your interpersonal skills.
Gain A Professional Master's Degree From A World-class University
UBC is one of the world's top 40 universities and its programs and professors have a global reputation for excellence. UBC's Faculty of Applied Science is home to one of North America's premier engineering schools. The Times Higher Education recently ranked UBC as the world's leading institution for research on sustainability and UBC is consistently counted among the world's top universities for research and education in environmental sciences, water, bioenergy, forestry and climate science – all of which are key ingredients in the MEL in Sustainable Process Engineering.
UBC Sauder School of Business is ranked first in Canada and 38th in the world for business and management studies, and the school is known for its commitment to rigorous, relevant and experiential teaching.
Expand Your Network
As a student in the MEL in Sustainable Process Engineering program, you will grow your personal and professional network by:
learning from leading researchers and thought leaders in chemistry, chemical engineering and environmental science

studying alongside motivated peers who bring a diverse range of work experience and perspectives to the program

taking business courses with students from other professional graduate programs in the Faculty of Applied Science – engaged and ambitious professionals from the multidisciplinary MEL and Master of Health Leadership and Policy programs

have the opportunity to interact with top researchers at UBC and collaborate with them to launch new businesses through UBC programs such as entrepreneurship@UBC, Creative Destruction Laboratories – West and the BioProducts Institute that offer wide-ranging support to new ventures
"We expect that many of our graduates will be entrepreneurs – that they will decide that the best way to introduce paradigm-changing technologies is through commercialization and launching corporate ventures." – Dr. Vikramaditya Yadav
Go Further
Professionals who have mastered a technical specialization and the fundamentals of the business have a distinct competitive advantage. In demand by both government and industry employers, our graduates are successfully moving into sought-after positions and new industry sectors.
"Our students will graduate with a deeper insight into both how to design the next generation of processes and come up with better ways of doing business." – Dr. Vikramaditya Yadav
Last updated Feb 2020
About the School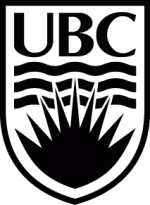 The Faculty of Applied Science oversees administrative procedures for the School of Architecture and Landscape Architecture, the School of Community and Regional Planning, the School of Nursing, and a ... Read More
The Faculty of Applied Science oversees administrative procedures for the School of Architecture and Landscape Architecture, the School of Community and Regional Planning, the School of Nursing, and all engineering activities at the Vancouver campus and the School of Engineering at the Okanagan campus.
Read less