Program Description
Master of Science in Accountancy (Mixed-mode)
This programme familiarizes you with contemporary and up-to-date accounting knowledge and issues. It aims to build up your accounting knowledge base, enabling you to develop sound analytical skills and judgment and make efficient and effective business decisions.
Special Features
This is a flexible specialist programme providing a progressive and deepening understanding of major accounting issues for accounting practitioners and executives. The focus is on real world-related and contemporary academic studies and practical applications. Two of the key elements are PRC accounting and the contemporary application of information systems in accounting.
Collaboration
In 1999, the University had reached a training and research collaboration agreement with the National Audit Office (NAO) on the Chinese mainland. Academic training at a master's level will be provided to NAO employees in Hong Kong. Since the 2001/02 academic year, a limited number of suitable NAO employees have enrolled into the programme each year.
Programme Details
The programme adopts both a deepening and broadening the approach to enhancing students' knowledge and skills. The deepening approach is adopted for most of the core subjects, whereas a mix of deepening and broadening approaches are applied to elective subjects.
To obtain the MSc, students are required to complete 4 Core Subjects, 3 Elective Subjects and either a Dissertation or 3 additional Elective Subjects (30 credits).
Those who are unable to complete the MSc programme may graduate with a Postgraduate Diploma upon completing 4 Core Subjects and 3 Elective Subjects (21 credits), or a Postgraduate Certificate upon completing 4 Core Subjects (12 credits).
Mode of Study and Duration
Mode of Study: Mixed-mode
Students can pursue their studies in either a full-time study load (taking 9 credits or more in a semester) or a part-time study load (taking less than 9 credits in a semester). In general, one evening class per week will be scheduled for each subject in Semesters 1 and 2 and two evening classes per week in an optional Summer Term.
Depending on their study pace, students should normally be able to complete the programme full-time in 1 to 1.5 years and part-time in 2 to 2.5 years with a maximum study period of 5 years. Students will be required to attend more classes in the evening if they choose the full-time option and the duration will be subject to class quota availability.
The programme offers structured progression patterns, and students are highly encouraged to follow the pattern to benefit from a cohort-based study and to graduate within 1.5 years for the full-time option, or within 2.5 years for the part-time option.
Current students can refer to the Definitive Programme Document for more details about the programme.
Entrance Requirements
A Bachelor's degree in accounting or other relevant disciplines; OR
Equivalent professional qualifications.
If you are not a native speaker of English, and your Bachelor's degree or equivalent qualification was awarded by an institution at which the medium of instruction is not English, you are expected to fulfill the University's minimum English language requirement for admission.
Preference will be given to applicants with at least one year of relevant working experience.
Suitable candidates may be invited to attend admission interviews.
Fee
HK$159,000 per programme (30 credits) for local students.
HK$213,000 per programme (30 credits) for non-local students.
Last updated Dec 2018
Keystone scholarship
Discover the options our scholarship can give you
About the School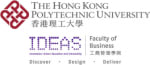 As Asia's most globally connected city and the gateway to China, Hong Kong offers an unparalleled location to study a business degree. Hong Kong has been named the best city in the world according t ... Read More
As Asia's most globally connected city and the gateway to China, Hong Kong offers an unparalleled location to study a business degree. Hong Kong has been named the best city in the world according to a survey by the Economist Intelligence Unit, besides, Hong Kong is also ranked 12th in QS Best Student Cities 2018. Studying in Hong Kong is a good opportunity to experience Asia, and provides a perspective on how China is changing as it integrates into the global environment.
Read less
Accreditations