MSc in
Master's Degree Programme in Biomedical Imaging
Åbo Akademi University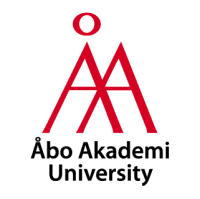 Introduction

Degree awarded: Master of Science
Annual intake: 20
Contact: [email protected]
Website: www.abo.fi/bioimaging, www.bioimaging.fi/program
Facebook: https://www.facebook.com/groups/biomedicalimaging
Biomedical Imaging – more than you can imagine!
With an ever-increasing dependency on technological processes in science, biomedical imaging has become a popular in subjects ranging from biosciences to engineering. New imaging technologies are developed constantly, and imaging has become an essential tool for cutting-edge discoveries in the biotech industry, as well as in areas such as biomedical research. In the Master's Degree Programme in Biomedical Imaging students will gain an understanding of theoretical and practical processes of a wide range of biomedical imaging technologies, with a heavy focus on the interdisciplinary nature of the field. The studies thus also provide students with strong knowledge either in cell biology, anatomy, and physiology, nanomedicine or biophysics, depending on the area of imaging specialization.
Students in the programme study in a highly international environment and gain excellent theoretical and practical skills in a wide range of imaging techniques and applications as well as image analysis. The courses cover for example light microscopy, advanced fluorescence techniques, super-resolution imaging techniques, PET, electron microscopy and atomic force microscopy. Also, an understanding of the use of digital tools in a scientific context and excellent academic writing skills are emphasized. The interdisciplinary curriculum provides students with a broad spectrum of state-of-the-art knowledge in biomedical imaging related to many different areas of cell biology and biomedicine.
Academic excellence & experience
The master's degree program in Biomedical Imaging is built on the imaging and research strongholds of both universities in Turku: the Åbo Akademi University and the University of Turku. Both universities are represented in Turku BioImaging which is a broad-based, interdisciplinary science infrastructure, uniting bioimaging expertise in Turku and elsewhere in Finland. Turku is especially known for its PET Centre, and the development of super-resolution STED microscopy. The winner of the 2014 Nobel Prize in Chemistry, Stefan Hell did his original discoveries on STED microscopy at the University of Turku.
Turku has a unique, compact campus area, where the two universities and the university hospital operate to create interdisciplinary and innovative study and research environment. Research facilities include a wide array of state-of-the-art imaging technologies ranging from atomic level molecular and cellular imaging and microscopy to the whole animal in vivo imaging, clinical imaging (eg. PET) and digital image analysis. Studies in bioimaging are highly research-oriented and the courses are tailored to train future imaging experts in different life science areas.
The Master's Degree Program in Biomedical Imaging is an interdisciplinary program with a unique atmosphere where people from different countries and educational backgrounds interact and co-operate. Students are motivated to join courses, workshops and internship projects also elsewhere in Finland, in Europe and all around the world. For example, the program has Erasmus exchange agreements with the University of Pecs in Hungary and the CellIma MSc programme in the University Rouen, France.
Career Opportunities
The interdisciplinary curriculum of the Biomedical imaging program provides students with a broad spectrum of knowledge in biomedical imaging related to many areas in biomedicine and life sciences. The master's degree programme in Biomedical Imaging is highly research orientated and facilitates natural continuum to doctoral studies. Additionally, the program provides excellent possibilities for the career in life sciences e.g.:
continue as postgraduate students to pursue a career as a scientist.
work in core facility management.
work in science administration nationally or internationally.
work in hospital research laboratory.
industry and industrial research.
work in imaging network management.
Scholarships and Funding
Scholarships are available for students applying to our master's degree programmes and liable for tuition fee. There are two categories:
Tuition Fee Scholarship, covering 100 % of the tuition fee, awarded for 2 years (second year conditional)
Tuition Fee Scholarship, covering 50 % of the tuition fee, awarded for 2 years (second year conditional)
The decision to grant a scholarship is based on:
the academic performance of the student in his/her previous studies,
how well the applicant meets the programme requirements
the answers the applicants have given in the application form
The application to our scholarships is included in online application form to our master's degree programmes.