Master in
Master of Advanced Studies (MAS) in Leadership of Healthcare Organizations
Academy of Leadership Sciences Switzerland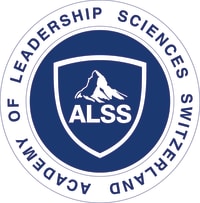 Scholarships
Explore scholarship opportunities to help fund your studies
Introduction
Information at a Glance
Duration: 12 – 24 months
Credit value: 60 ECTS (European Credits)
Credit transfer: Yes
Language: English
Scholarship: * Yes
Starting dates: October 1st/March 1st
Application deadline: September st/February 1st
Study options:

100% online
Online & one week face-to-face in CH, UAE, or USA
*10% scholarships available (terms & conditions)
Effective leadership is essential to the success of any endeavor in the healthcare domain. The Healthcare sector needs valuable leaders who can identify, promote, and accomplish goals and objectives. In this context, MASLHO students will have the opportunity to gain the most recent knowledge from the effective leadership in healthcare organizations, incorporated in this program, and become more aware of their own strengths, attitudes, and behaviors, and the effects they have on others as leaders.
Graduates of this program are prepared to become outstanding leaders and to lead their organizations to greater effectiveness and success.
Mission
The Master of Advanced Studies in Leadership of Healthcare Organizations at the ALSS is a leadership graduate program of study designed to develop skills for effective leadership in healthcare organizations in a rapidly changing, healthcare domain.
Designed in full accordance with the needs of the targeted learners, this program provides individuals currently in or seeking leadership positions with the conceptual and analytical skills necessary for successful leadership in healthcare organizations.
This program reflects our commitment to promoting community and business service, personal growth, and evidence-based training. opportunities for students.