MA in
Master of Arts in International Training & Education
American University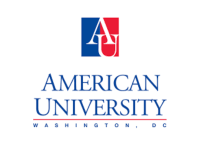 Introduction
Since 1982, the American University School of Education's International Training and Education Program (ITEP) has provided an ideal environment for students who want to further their skills and experiences in training program design; intercultural learning and exchange; program management and evaluation; transitional and social justice; internationalization of higher education; and equity in education.
ITEP offers a unique, 30-credit Master of Arts (MA) program that provides students with a strong foundation in theory, principles, and practice in international education and training. Coursework can be completed either fully in person or a combination of online and in person. ITEP students can pursue additional Graduate Certificates, such as ITEP's Training Design and Facilitation certificate or the School of International Service's Cross-Cultural Communication certificate.
ITEP also offers a 12-credit in-person, online, or hybrid Training Design and Facilitation (Graduate) Certificate for novice to experienced trainers who are seeking a specialized training credential to further their design and facilitation skills.
ITEP students are tackling some of the following questions:
How do we create innovative training programs that respond to local and global issues?
What role does education quality play in efforts to promote educational equity and inclusion?
What are the cultural, social, and political perspectives underpinning development assistance and intercultural exchange programs?
How are controversial histories taught and learned?
If these questions inspire you, the International Training and Education Program (ITEP) could be for you.
Curriculum
Throughout the program, students apply their own international education experiences and learn from faculty who are experts in both practice and research. In their culminating capstone project, students design and implement a training, curriculum, research paper, or evaluation in a context relevant to their professional interests and goals.
Degree Requirements
The MA degree requires a total of 30 credit hours of approved graduate work, including the capstone. Coursework can be completed either fully in person or a combination of online and in person.
Courses
Required (18 credit hours)
Core Courses
EDU-611 Social Theory and Educational Practice (3)
EDU-642 Training Program Design (3)
EDU-698 Comparative and International Education (3)
Research Methods
EDU-610 Overview of Qualitative and Quantitative Research Strategies (3)
EDU-790 Quantitative Research in Education (3)
Capstone
EDU-685 Proseminar in International Education (3)
Electives (12 credit hours)
Complete 12 credit hours from the following, or other courses as approved by a faculty advisor, with at least 6 credits in the School of Education.
EDU-612 Equity and Education in the Global Context (3)
EDU-614 International Education Exchange: Policies and Practices (3)
EDU-647 Global and Multicultural Education (3)
EDU-648 Education Sector Assessment (3)
EDU-649 Nonformal Education and Development (3)
EDU-673 Culture, Identity, and Education (3)
EDU-674 Education and Transitional Justice (3)
EDU-713 Advanced Training Program Design (3)
HLTH-575 Global Health (3)
HLTH-585 Global Health Policy (3)
Skills Institutes (1 credit hour each)
In addition to 3 credit elective courses, ITEP offers 1 credit practical, a skills-focused course that takes place on weekends. Examples include:
EDU-627 Assessment of Student Outcomes in Intercultural Exchange/Education Abroad (1)
EDU-627 Diversity & Inclusion in Training Programs (1)
EDU-627 Education Sector Analysis (1)
EDU-627 Monitoring and Evaluating in International Development and Education Interventions (1)
EDU-627 Online Training Program and Design (1)
EDU-627 Participatory Research and Evaluation Methods (1)
EDU-627 Social Justice and Liberation in International Exchange (1)