Master in
Master's in Engineering, Automation and Control Systems specialization
Agricultural University Of Georgia (Georgian Agrarian University)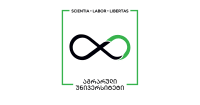 Scholarships
Explore scholarship opportunities to help fund your studies
Introduction
The objective of the program is to prepare masters in engineering, who will be oriented either to continue study on the PhD level or to conduct the practical or scientific activity as in Georgia as abroad – to gain theoretical and practical knowledge in engineering disciplines and modern technologies in order to work as in private as well in the public sector and conduct complex tasks. Equipped with factual knowledge and modern skills, the graduates will quickly orient in a dynamic and changing environment and adapt to this environment; they will acknowledge the role of elaborating and implementing new ideas. Based on graduates' desire, they can continue studies on the next level (PhD) on the same or related specialization program following the Law on Higher Education of Georgia and university normative acts.
The objective of Automation and Control Systems specialization is to prepare masters who will know of:
fields of fundamental theories;
factual circumstances and ongoing changes;
methods of synthesis and analysis of electrical and electronic circuits, their internationally accepted calculations and modeling applied for programs, designing, constructing, and testing of uninterrupted power supply of modern factories, offices, and buildings;
planning and conducting research independently using new methods and techniques.
Learning Outcomes:
Upon completion graduate will develop the following competencies:
General Competences:
The graduates will be able to:
act in a multidisciplinary environment, find creative solutions to complex problems, and make adequate decisions;
define practical problems, search for the ways and methods to solve them;
use cognitive and practical skills for creative solution of abstract problems;
carry an entrepreneurial activity in the engineering field;
evaluate the effectiveness of new tools, test and use them; select proper technologies;
evaluate concrete profession's competitiveness and its role in the sustainable development of the country;
use a reliable source of information and modern informational technologies in the process of planning and performing the work;
prepare separate parts of the design documentation and reveal all the risks associated with the management of the project;
analyze relevant information and assess the risks associated with management of a concrete project before engineering work is organized and technologies for use are planned;
assess and range expected risks and make optimal decisions to act in accordance;
diagnose equipment, plan and conduct scheduled-alerting current and fundamental repairs;
act independently during the planning and performing the tasks;
create schemes of technical specification, projects, functions, principles, and installation.
Specific competencies of the graduates of Automation and Control Systems specialization:
will be able to conduct research based on quantitative and statistical evaluation of the data describing the current situation in the power industry; she or he will be able to find ways to solve global energy problems;
will know about designing, constructing, and testing uninterrupted power supply of modern factories, offices, and buildings; synthesis and practical realization of the monitoring and security systems.