Master in
Executive mastere: manager supply chain
Brest Business School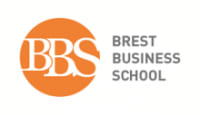 Scholarships
Explore scholarship opportunities to help fund your studies
Introduction
The Specialized Master Manager of the Supply Chain of the Brest Business School prepares students for positions in functional and operational responsibilities in the supply chain. The employability at the heart of the educational device; mastery of the basic skills complemented by a variety of teaching methods; and the opportunity to follow this program alternately guarantee a solid education to make or strengthen a strategic function contributing significantly to the company's performance.
OBJECTIVES
The manager of the Supply Chain sets and implements policy purchasing and logistics of the company. He set up the organization and ensures the management processes and teams for service quality targets and cost control. The program prepares students for positions in functional and operational responsibilities in the supply chain and procurement: directly related to senior management positions; management posts of a service or site, on one of the links in the chain; positions advice, logistics experts and / or purchases.
Opportunities
Items related to the overall management: logistics manager, supply chain manager, responsible for international logistics ...
Items related to production functions: manager of production, operations manager ...
Items related to functions "upstream" (from production to the warehouse): Director of Procurement, Purchasing ...
Items related to functions "downstream" (warehouse for consumption) respon- sible warehouse, transport manager, operations manager ...
Partnerships
Professionals are associated with the program design within a steering committee, which monitors the adequacy of training with business needs and changes in business and industry (Bi Consultant; Bolloré; Cummins Filtration; DCNS Brest Diana Naturals; Even Group, Le Calvez SA; Optilogistic; Proconseil; STEF; Thales; Triskalia; Union of industrial and metal trades of Finistère).
pedagogical principles
The program welcomes graduates and young people, under the training continues, employees, professionals and job seekers who wish to complete their academic career, change careers or bounce professionally. This program enables them to achieve two goals:
Maintain their knowledge: credibility.
Develop their skills: Performance guarantee.
It is organized so as to reconcile training with a professional activity.
Structure and content of the training
The program is designed to help reconcile professional activity and training. It may be followed by initial training, continuing education and alternately. It runs from September to December of the following year.
Module 1: Actors & Issues Supply Chain Management (6.5 days)
strategic and managerial challenges of the management of the supply chain.
Module 2: Inventory & Supply Management (6.5 days)
Methods and techniques of inventory management and procurement.
Module 3: Logistics & Transport internationally (6.5 days)
The actors of logistics, international approach, business trends and service provider feature.
Module 4: Industrial Management (6.5 days)
Mastery of key elements of an effective organization of production. Impact of choice in industrial organization on the overall performance of the company.
Module 5: Purchasing (6.5 days)
purchase offer analysis and call methods.
Module 6: Transport infrastructure, logistics & warehouse (6.5 days)
Understanding of the strategic role of infrastructure in the logistics process of the companies.
Module 7: Information Systems (6.5 days)
ERP (including SAP) and modeling tools (flow, process data). Issues and approaches to traceability and identification.
Module 8: Economic management (6.5 days)
Steering and management control: decision support, convergence of goals and motivation.
Module 9: Management (6.5 days)
The 3 key dimensions of business management: strategic management, project management and people management.
Module 10: Project management & logistics methods (6.5 days)
Definition and specification of a project, support tools Decision and logistics audit.
Business mission
Resulting in the writing of a professional thesis (MS) or an activity report (3rd cycle).
Conditions of admission :
This program is for graduates of management schools and engineering schools; to holders of a master research or professional, scientific and technical (or equivalent foreign degree); employees or unemployed graduates of higher education (Bac + 4) having 3 years of professional experience; Bac + 2 graduates with the Validation of Professional and Personal (VAPP).
Admission tests:
Review of the application. Interview.
funding:
corporate training plan, Account Per- staff training (CPF), Individual Training Leave (CIF), professionalisation contract, professionalization period ...
Additional modules:
Factory Tours
Participation in exhibitions and conferences
The decision support tools
TOEIC Preparation
Business English
Modules map
Because the evolution of technical, economic and regulatory environment neces- quire regular updating of knowledge and skills, it is possible for professionals to follow some modules to the card.