Central South University of Forestry and Technology
Established in 1958, Central South University of Forestry and Technology (CSUFT) has developed itself into a distinctive and multi-disciplinary university comprising as wide as nine disciplines including science, engineering, agriculture, liberal arts, economics, law, management, education and arts with "ecology, forestry and green industry technology" as its competitive edges. It has mobile post-doctoral science and research stations and the authorization to grant doctoral degrees.
Located in Changsha, the capital city of Hunan province, CSUFT is a higher education institution supported by the People's Government of Hunan province and China State Forestry Administration.
The university covers a total area of 92 hectares, in which the building area amounts to 1.01 million square meters, and possesses total fixed assets worthy of 2.38 billion yuan, equipment for teaching and R&D worthy of 352 million yuan and 2.77 million volumes of books in the library.
There are nearly 30,000 full-time students on campus and 1,541 full-time teachers. The university has five mobile post-doctoral science and research stations, offers five doctoral programs and 16 master's programs of first-grade disciplines, seven categories of authorized professional master's degrees.
It also boasts distinctive and competitive science and research platforms that represent the national advanced level, such as the National-level Field Observation and Experimental Station, the National Engineering Laboratory for Forestry Ecological Application in Southern China and the Hunan Green Development Institute.
Since its founding 59 years ago, the university has cultivated more than 160,000 senior specialized talents. Graduates have served as influential players in related industries including forestry, environmental protection sector, and furniture industry.
Central South University of Forestry and Technology (CSUFT) has a highly diverse community with a strong international atmosphere. Over the past decade, numerous students from several dozens of countries, including Russia, the UK, France, Finland, Germany, Spain, Italia, the US, Canada, Mexico, Kyrgyzstan, Kazakhstan, Republic of Korea, Japan, Thailand, Vietnam, Pakistan, Ghana and Nigeria, have chosen to study and pursue their further training in CSUFT.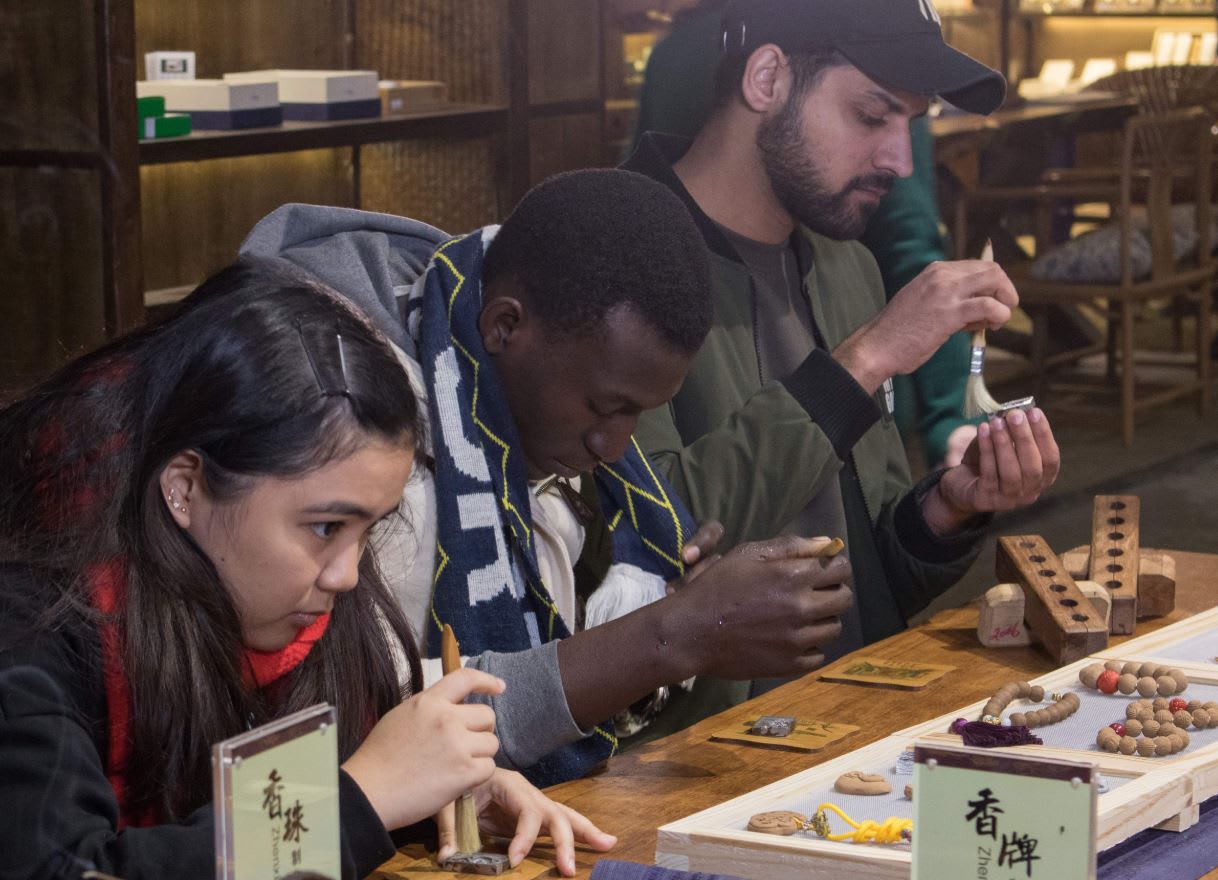 In October 2013, Central South University of Forestry and Technology (CSUFT) co-founded the Bangor College of CSUFT (hereinafter referred to as "Bangor College") with the Bangor University in the UK after the approval of the Chinese Ministry of Education. By introducing talent training mode and curriculum system from the Bangor University in all respects, both universities share a variety of teaching resources including the teaching staff and educate undergraduates in line with the British higher education system. All specialized courses, subject to the British QAA (Quality Assurance Agency) monitoring, are instructed and assessed entirely in English. Students enrolled in Bangor College will get their bachelor degrees both from the CSUFT and the Bangor University in the UK as well as the undergraduate diplomas of CSUFT.
The picturesque campus is a good habitat for over 1,100 vegetation species with a greenery coverage rate of more than 60%. It has been awarded the title of "National Afforestation Model Unit" and "Botanic Gardens Conservation International Unit".
Campus facilities are well-equipped for students' better learning and living. The apartment for international students is located inside the campus, with single rooms and double rooms for your option. According to international dormitory standard, each room has a western-style bathroom, a balcony, an air conditioner, a refrigerator, a water heater, a television, a desk, a wardrobe, a landline telephone and network interfaces for computers.
Students can acquire easy access to the Internet around the clock in their apartment on account of WIFI full coverage on the whole campus. Shopping malls, supermarkets, Chinese and western restaurants as well as fitness centers can be easily found surrounding the university.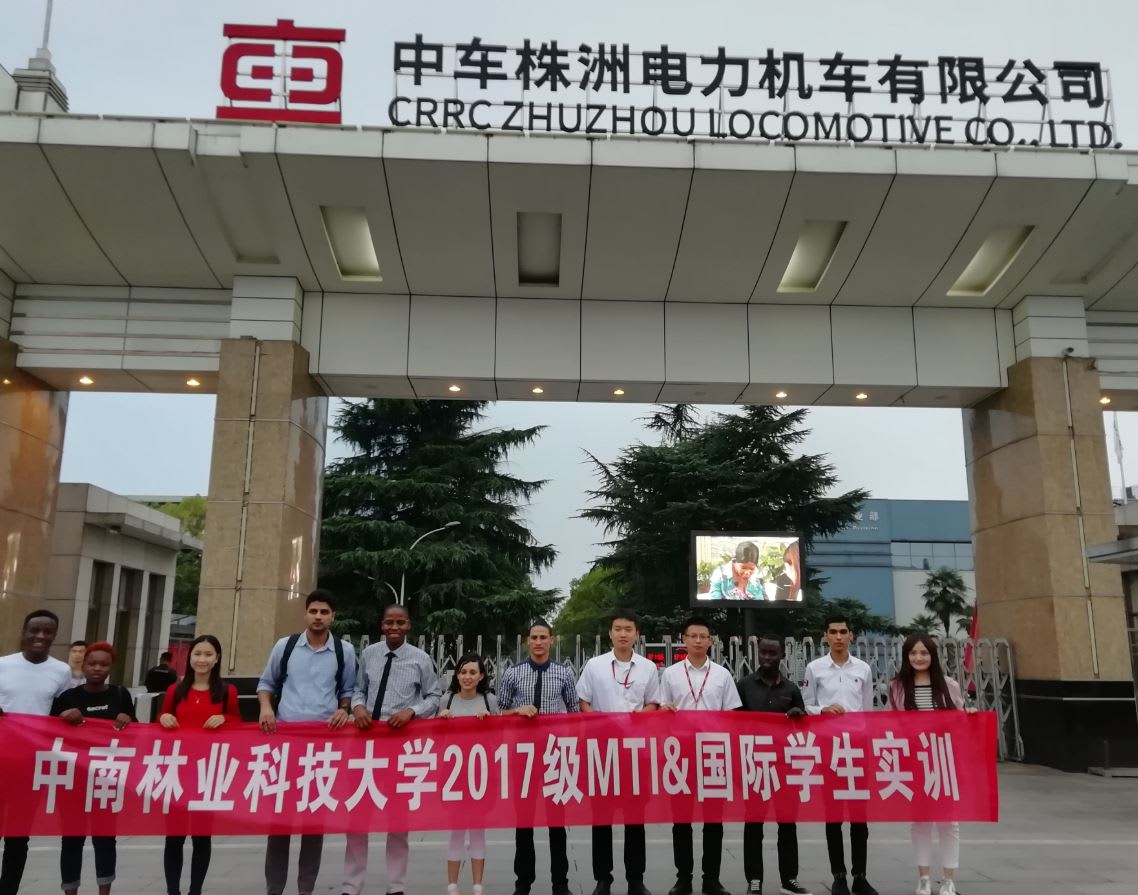 Additionally, CSUFT enjoys convenience in traffic with many transportation vehicles available for you to any destinations in Changsha and most big cities around the world including undergrounds, buses, maglev trains, high-speed trains, and aircraft.
Brief Introduction of Changsha
Established in 1958, Central South University of Forestry & Technology is a national university which locates in the city of Changsha Hunan China.
As the capital city of Hunan province, Changsha is located in the central hinterland of China, a bridge between north and south and a connection between east and west. It lies at the junction of the east-west axis of the Yangtze River and the Beijing-Guangzhou north-south axis. It is, therefore, an important node in the urban agglomeration in the middle reaches of the Yangtze River and the Yangtze River Economic Belt. The Beijing-Guangzhou and Shanghai- Kunming high-speed rail lines meet here; bullet train service linking Changsha and most big cities of China.
The public transportation of Changsha is very developed. Changsha owns the fifth largest airport in China, the Huanghua Airport, making it an important comprehensive transportation hub. Huanghua Airport and Changsha South Railway Station(High-Speed Railway Station) are collected by The first Chinese middle-to-low speed maglev rail line. Changsha Metro Line 1 and Metro Line 2 meet in the Wuyi business core area, which is the most dynamic commercial center of Changsha. The intelligent public bike rental system and car-sharing service covering the whole urban area of Changsha, allowing residents to pick up and return a bike at some certain spot, any time, by using a Wechat.
Changsha has 55 higher education institutions, 97 independent research institutions, 52 academicians of the Chinese Academy of Sciences and Chinese Academy of Engineering, 14 national engineerings (technology) research centers, 15 national key (engineering) laboratories, and 12 national enterprise technology centers. Changsha is also known in China and abroad for its scientific research achievements, including its hybrid rice breeding technology, Tianhe supercomputer, and 3D sintering printer, the first in China.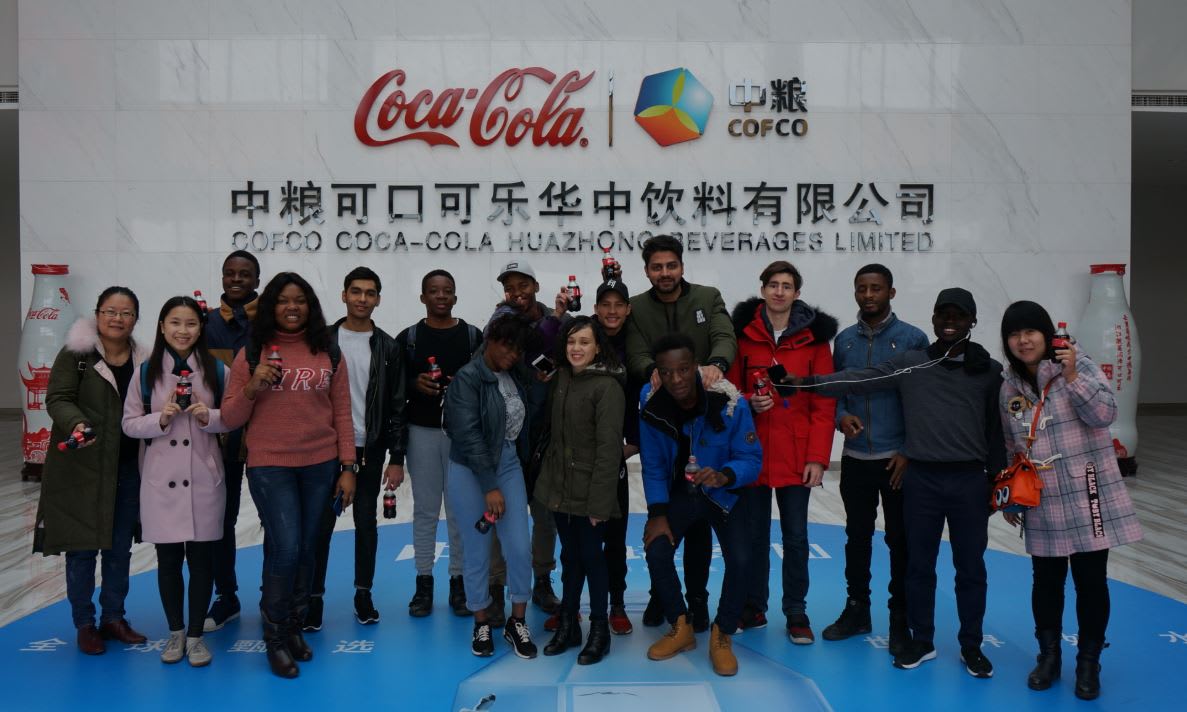 Changsha is a "landscape city" full of beauty. The forest coverage of Changsha has reached 54.71 percent. It is a national ecological construction demonstration city and a national forest city. The Yuelu Mountain looks like fire with its autumn maple trees. The Tianxin Pavilion offers a magnificent vista when looking far from it. The Xiangjiang water flows upward to the north, and the Orange Island lies restfully in the middle of the Xiangjiang River.
There is also the Dawei Mountain Forest Park and the Huitang Hot spring along with a number of celebrities' residences, all of which are either famous destinations of tourism or sightseeing, making Changsha one of the first groups of excellent tourism cities by the State Council of China.