MSc in
MSc in High-Performance Computer Systems
Chalmers University of Technology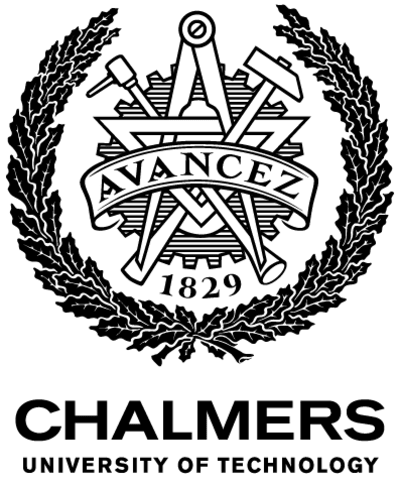 Key Information
---
Campus location
Gothenburg, Sweden
Tuition fees
SEK 160,000 / per year *
Application deadline
Request info
Earliest start date
Aug 2023
* tuition fees for non-EU/EEA students
Introduction
High-performance computers will become ubiquitous in the coming years. With applications ranging from autonomous vehicles to data centers and the internet of things, the challenge for the industry is to design software and hardware that can keep up with the high demands for power and energy that will follow. Successfully developing and exploiting such systems and bringing them to market will be the key to the success of future computing.
If those challenges sound enticing, and you want to gain the cutting-edge skills, in-depth knowledge, and methodologies required to face them, then this is the program for you. The fundamental goal of education is to investigate how the needs of future industries, reliant on high computational performance and energy efficiency, can be met. How can systematic methods based on the latest research results in the field of computer systems engineering contribute to these developments?
For this, a holistic view is essential. This could combine, for example, how algorithms specified in a high-level language can best make use of particular computational structures, and how computational resources should best be designed, managed, and organized. The program focuses on hardware-software co-design aspects, to develop domain-specific architectures related to current emerging applications such as AI and deep learning.
The program is for students who want to lead and participate in software and hardware development, and carry out cutting-edge development work in computer architecture, parallel programming sustainability, and energy efficiency. It is also ideal for those who aim to pursue specialized topics such as parallel and reconfigurable architectures, real-time systems, and computer graphics.
The program also offers the possibility to dive deep into innovation and entrepreneurship, with a special emphasis on how technical ideas can be transformed into viable businesses, either as startups or as part of existing organizations.
In addition to the depth of the compulsory and specialization courses, students will also have a wealth of elective courses to choose from, increasing their breadth of knowledge into related areas such as computational science and machine learning.
Career
The master's program in High-performance computer systems has been designed to be relevant to a growing industrial and governmental ICT sector (e.g. computer game industry, database systems, and, more relevant, all applications for machine learning such as autonomous vehicles). The program gives a unique opportunity to combine academic training with engineering work experience, as well as entrepreneurship skills. As such a student is prepared to become:
Co-Founder, Chief Architect, and/or Product Owner for a product or startup company that brings a research idea into a product
Chief Technology Officer who takes responsibility for the company's technological development plan and influences its competitiveness in the market
Systems Architect and Designer who builds HPC systems either as a new product or from available COTS
HPC Architect and Performance Engineer who builds HPC systems and evaluates the performance and tunes applications for such systems.
Systems Administrator who manages an HPC system as well as monitors and evaluates application performance
Project Manager responsible for driving specific projects by choosing technical directions and leading people
Software Engineer who develops hardware-aware optimized software for either Cloud Function as a Service (FaaS) software, libraries, or runtimes.
General entry requirements
A Bachelor's degree in Science, Engineering, Technology, or Architecture
To fulfill the general entry requirement for a Master's program at Chalmers (at advanced level/the second cycle), the prospective student must hold a degree that is equivalent to a Swedish Bachelor's degree (minimum 3 years, 180 Swedish higher education credits) in either Science, Engineering, Technology or Architecture.
All applicants must document their formal academic qualifications to prove their eligibility. Only documentation from internationally recognized universities will be approved by the Swedish Council for Higher Education which manages the website universityadmissions.se.
If an applicant is also a holder of a second degree such as a Master's degree, that may be to fulfill specific (course) requirements, it cannot be used to fulfill the general entry requirement on its own.
In your final year of Bachelor's Studies
Students in their last year of studies who don't yet have documentation of their soon-to-be-completed degree can be accepted.
Restrictions
Degrees that are constructed on one another cannot consist of the same course
Applicants who fulfill the general entry requirements for the second cycle (master's level) programs and eventually specific entry requirements can be admitted to a master's program. Applicants cannot be evaluated as unqualified in the qualifying academic merits which include courses from the program's plan in those programs that they have applied for if that occurs.
Courses included in an earned first cycle degree (bachelor's level) or professional qualification of at least 180 cr. (180hp) or the equivalent foreign qualification that are prerequisites for master's qualifications may not be included in the higher qualifications. This also applies to prerequisite courses for master's programs, regardless of whether they are included in the underlying qualification. *
*) Local Qualifications Framework for Chalmers University of Technology - first and second cycle qualifications.
Restrictions for Citizens from the Democratic People's Republic of Korea (North Korea)
Chalmers cannot admit applicants with citizenship of the Democratic People's Republic of Korea only to any program or course, due to the Council Regulation (EU) 2017/1509 of 30 August 2017 concerning restrictive measures against the Democratic People's Republic of Korea and repealing Regulation (EC) 329/2007.
For applicants with double citizenship of which one is of the Democratic People's Republic of Korea and the other of another country, the citizenship of the other country has precedence in this respect.​