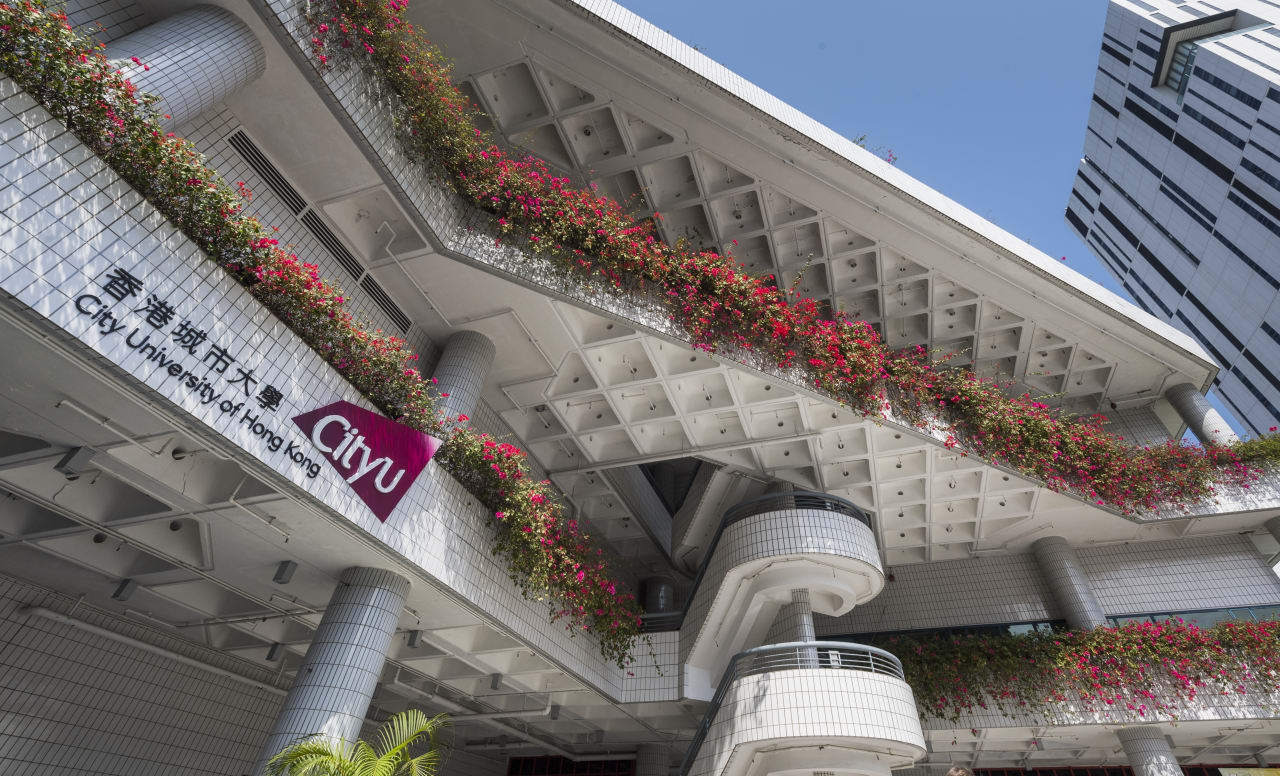 MSc in
MSc in Electronic Commerce
College of Engineering City University of Hong Kong

Key Information
---
Campus location
Hong Kong, Hong Kong
Tuition fees
HKD 5,600 / per credit *
Application deadline
Request info
Earliest start date
Sep 2023
* For students admitted in 2023/24. The tuition fee indicated in the above schedule will apply until the end of your study in this programme.
Introduction
Electronic Commerce (eCommerce, or EC) has been a major global trend and a critical factor in competitiveness. Demand for manpower with expertise in eCommerce is very strong. The MSc in Electronic Commerce is positioned to meet such demand from industry.
The programme is jointly offered by the Department of Computer Science and the Department of Information Systems at the City University of Hong Kong for IT professionals. It is inter-disciplinary in that students will acquire adequate capabilities in the technological, business and legal aspects of eCommerce, enabling them to evaluate, build and deploy eCommerce services and systems effectively.
Key Facts
Mode of Study: Combined †
Mode of Funding: Non-government-funded
Indicative Intake Target: 45
Minimum Number of Credits Required: 33
Class Schedule: Mostly on Weekday evenings and/or Saturdays
Normal Study Period:

Full-time: 1 year (2-3 semesters)
Part-time: 2 years (5 semesters)

Maximum Study Period:

Full-time: 2.5 years
Part-time/Combined mode: 5 years

Mode of Processing:

Applications are processed on a rolling basis. Review of applications will start before the deadline and continue until all places are filled. Early applications are therefore strongly encouraged.
Remarks:
The programme is jointly offered by the Department of Computer Science and Department of Information Systems.
† Combined mode: Local students taking programmes in combined mode can attend full-time (12-18 credit units per semester) or part-time (no more than 11 credit units per semester) study in different semesters without seeking approval from the University. For non-local students, they will be admitted to these programmes for either full-time or part-time studies. Non-local students must maintain the required credit load for their full-time or part-time studies and any changes will require approval from the University.
Curriculum
Course Description
The programme consists of 33 credit units of required courses and elective courses. Students are expected to complete the programme within 1 to 2 years.
The courses fall into one of the following categories:
Business and legal aspects of e-Commerce
e-Commerce systems management and applications
Technical knowledge and skills for developing e-Commerce systems
The required courses are:
Internet Application Development
Information Security for e-Commerce
Introduction to e-Commerce
e-Business System Integration
Analysis and Design of e-Commerce Systems
A student must take all the 5 required courses. Up to 3 courses can be credit transferred (waived) based on the student's previous studies. There is a rich set of elective courses to choose from. Examples are:
Big Data Algorithms and Techniques
Cloud Computing: Theory and Practice
Computer Networks and Internets
Corporate Finance
Data Warehousing & Data Mining
eCommerce Project
Economics for Business
Financial and Management Accounting
Information Security Technology Management
Information Systems Infrastructure and Security Management
Information Systems Planning & Strategy
Knowledge Management
Law Relating to Business and Companies
Management Support and Business Intelligence Systems
Multimedia Technologies & Applications
Privacy-enhancing Technologies
Supply Chain Management
Topics on eCommerce Technologies
Program Outcome
Programme Aims and Objectives
This programme aims to equip students with the skills necessary to become IT professionals that are competent in evaluating and developing e-Commerce systems and services within a business context. Students will gain knowledge and skills in core business and technical related subjects, together with an in-depth understanding of the specific managerial, regulatory, and technical issues involved in the exploitation of eCommerce. Students will also acquire the necessary knowledge and skill to analyze, plan, design, develop, and maintain eCommerce systems.
Upon completion of the programme, graduates should have attained skills and competencies in the following areas:
Understanding of the technologies underpinning the implementation of e-Commerce systems;
Ability to help evaluate and develop electronic commerce opportunities for business;
Competence in evaluating and using software and security methodologies and tools in support of electronic commerce operations;
Knowledge and skills to construct a variety of electronic commerce systems in support of service and business goals;
Skills in the use of software technology to support accounting, marketing and analysis of electronic commerce operations; and
Understanding of the legal environment surrounding e-Commerce, as well as changes in traditional marketing brought about by e-Commerce.