MSc in
Master's Programme in Computer and Systems Sciences
Stockholm University, Department of Computer and System Sciences (DSV)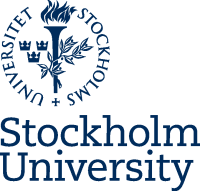 Introduction
This programme offers you the opportunity to expand your knowledge in IT Systems. You will not only learn the theories, methods and tools but also learn how to practice.

You will learn how to efficiently develop advanced computer systems and software systems using both agile and standard system development methods.

The programme helps you to develop soft skills along with technical skills such as understanding the needs of users, practicing in group dynamics and project management. The Programme is to a large extent project and problem oriented.

This programme is very diverse and offers you the opportunity to select from a variety of courses. Among the elective courses you will find courses in data mining, IT management, information security, business intelligence, decision analysis and IT project management. Additionally, you learn about scientific communication and research methodology.
Program Outcome
The programme trains professionals or researchers in the field of Computer and Systems Sciences and Information Systems. During the programme, you get a wide range of relevant industry-related skills that open up to a multitude of possibilities.
Career Opportunities
The programme is suitable for students aiming to become system designers, system developers, security experts and IT project managers. Graduates may also enter Ph.D. programmes to pursue career in research.
Curriculum
More information about the programme
Credits: 120
Language: English
Study form: On campus
Duration: 2 years
Begins: Autumn
Scholarships and Funding
Information regarding scholarships at Stockholm University in the link below