Excellence in education at your fingertips
Fit study around your life and graduate sooner with our flexible and accessible accelerated and 100% online postgraduate courses.
Education that enriches society
Edith Cowan University is a young and progressive university with a strong reputation for excellence in teaching. We have been rated the maximum of five stars for teaching quality 12 years in a row.
Our reputation for teaching quality and student experience has been built on the productive relationships we have with our students and with industry, government, communities and our alumni; sharing knowledge for the benefit of all.
From our beginnings in 1902 as Claremont Teachers' College, we have been at the forefront of teacher education for over 100 years. We were established as a University in 1991, with students studying on-campus, online and now in our new accelerated model of study - ECU Accelerated Online. Today, we have more than 30,000 undergraduate and postgraduate students, and close to 5,500 of our students are studying online in some capacity.
Students and graduates at ECU are amongst the best in the world, with many fulfilling crucial roles in our society. Their outstanding achievements have been recognised throughout Australia and internationally through awards, grants, scholarships and prizes.
Our heritage and values
ECU is named after Edith Dircksey Cowan, the first woman to be elected to an Australian Parliament. Her life was dedicated to the belief that education was the key to growth, change and improvement in society. This drives our purpose to transform lives and enrich society through education and research.
Everything we do at ECU is underpinned by our values of:
Integrity - being ethical, honest and fair
Respect - considering the opinions and values of others
Rational inquiry - motivated by evidence and reasoning
Personal excellence - demonstrating the highest personal and professional standards
Why study at ECU
100% Online

Our courses are delivered 100% online with no on-campus commitments and designed to be accessible and easy to use so that you can balance study with your work-life.

Accelerated

Graduate and progress your career sooner than traditional part-time study options.





Teaching quality

Ranked five stars by the Good Universities Guide for teaching quality 13 years in a row - the only public university in Australia to have achieved such a consistently high endorsement for teaching quality.
Student experience

Ranked as Australia's top-ranked public university for student experience for five years in a row (Quality Indicators for Learning and Teaching, 2020).

Student support

Receive academic support and feedback from your lecturers, as well as a dedicated Student Success Advisor, to support you with all non-academic study questions.

Become a specialist

Take the opportunity to specialise in your area of interest and become an expert in your field.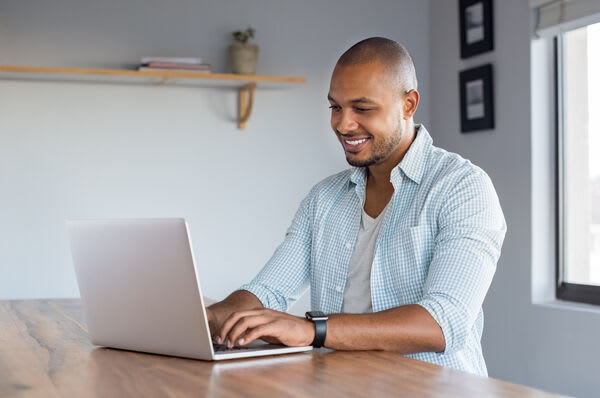 Studying Online
Everyone learns differently
It can take time to find the best study method for you. Perhaps you'll learn more effectively if you break out your study into bite-sized chunks rather than long sessions. You can also schedule your study during the times that are best for your brain, whether that's early in the morning or in the evening.
Prepare and plan
Planning is a must, especially during busy weeks. A physical planner can help you to see everything at a glance. It is useful to bookmark essential resources and order your textbooks, web resources, and notebooks in advance, to make sure you are as prepared as possible before commencing. If you have textbooks, order them early and find time to log into the learning environment before the commencement of the study period to learn how everything works.
Tell your friends and family
Inform friends and family of your commitment to study. When you've told others of your goals, they can help motivate you, and it will also help you to say 'no' to the occasional social engagement, if necessary, to complete an assessment.
Take time out when you need it
Research suggests that regular breaks while studying could be the key to creativity and learning. Having downtime when you're balancing many commitments is important because it can help you stay focused when you are studying. Whether it's a walk, a chat with a friend or some exercise, take time out when you can to reset and recharge.
Reach out to your Student Success Advisor
You can reach out to your dedicated Student Success Advisor with questions or concerns via phone or email. Having regular contact with your success advisor can help keep you motivated. If you ever have a question they can't answer, they'll find the best person to help you. Remember, studying online doesn't mean studying alone.