Master in
Master in International & Multicultural Education
Florida State University, College of Education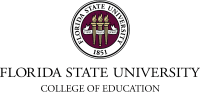 Scholarships
Explore scholarship opportunities to help fund your studies
Introduction
About
The International and Multicultural Education graduate program has earned a national reputation for excellence. Established in the mid-1970s, it has been continuously ranked among the top comparative and international development education offerings in the United States.
The program is designed to enable you to develop your professional skills, deepen your understanding of policy and evaluation, and analyze issues of critical relevance to practice. Upon completion of the program, you will be able to
Design, implement and administer educational change projects in varied settings
Manage international and multicultural education programs of different types
Conduct issue- or policy-oriented research and evaluation
Teach related subject matter in colleges, universities, and adult education programs
Provide consulting services to agencies, foundations, and governments to help them improve decision-making and policy choices about international and multicultural education
Admission Requirements
In order to meet minimum University admission requirements, an applicant must have:
A bachelor's degree with at least a 3.0 GPA – An earned bachelor's degree from a regionally accredited U.S. institution, or a comparable degree from an international institution, with a minimum 3.0 (on a 4.0 scale) grade point average (GPA) in all coursework attempted while registered as an upper-division undergraduate student working towards a bachelor's degree
A graduate degree with at least a 3.5 GPA – Applicants for doctoral programs must have an earned graduate degree from a regionally accredited U.S. institution, or a comparable degree from an international institution, with a minimum 3.5 (on a 4.0 scale) grade point average (GPA).
GRE test scores – Official test results are required from the General Test of the Graduate Record Examination (GRE). The Educational Testing Service (ETS) does not retain scores longer than five years. If your test scores are older than five years, you may have to retake the test to have official scores sent directly to FSU from the testing agency. If you have the official report that was mailed to your home address for older scores, then FSU will accept that report. FSU Institution Code: 5219.
Target Scores:
Verbal – 149
Quantitative – 147
Analytical Writing – 3.5
Language proficiency test scores – International applicants whose first language is not English and who have not studied in an English-speaking country for at least an academic year must submit language proficiency test scores.
Target Scores:
TOEFL (paper-based) – 550
TOEFL (internet-based) – 80
IELTS – 6.5
MELAB – 77
Transcripts – Applicants must submit an official transcript (in a sealed envelope) from each college and/or university attended to the Office of Admissions. Transfer credit posted on the records of other institutions is not accepted in lieu of transcripts from the original institutions. Official transcripts for these credits must also be submitted. Transcripts are considered official when they bear an official seal and signature and are sent from the issuing college or university directly to Florida State. FSU transcripts or official transcripts already on file will be obtained by the Office of Admissions. Original documents or signed, officially certified photocopies of original documents may be submitted by the student only when institutions outside the United States will not send academic records to other institutions. The verifying signature should be that of an officer of the institution attended. All academic records that are not in English must be accompanied by certified English translations. Certified documents should be true copies that are signed and dated by an educational official familiar with academic records. Documents signed by a notary or other public official with no educational affiliation will not be accepted.The address for submitting transcripts is:
Florida State University
Office of Admissions
282 Champions Way
P.O. Box 3062400
Tallahassee, FL 32306-2400
USA
For this program, supporting documents must be uploaded to the Admissions Application Portal:
Statement of purpose (1 required) – The purpose statement should describe you purpose for pursuing a degree, qualifications, and long-term career goals.
Letters of recommendation (3 required) – Letters should be written by persons who are in a position to comment on the likelihood of your success within the department, specifically faculty members or supervisors. At least one letter must be from a faculty member. We do not accept letters from co-workers or friends.
Resume/Curriculum Vitae (1 required)
Unofficial Transcripts – Include transcripts from all colleges attended. Uploading a copy will expedite the review process, though you must still send official copies to the Office of Admissions.
Application Deadlines
The application deadlines are as follows:
Fall admission: July 1
Spring admission: October 1
Summer admission: February 1
Career Opportunities
Limitless opportunities to teach, conduct influential research, develop groundbreaking policy, and analyze existing or future policies at local, state, and national educational agencies await graduates of our International and Multicultural Education program.
As of 2010, the median pay for policy analysts is $51,380 a year. For university or college professors, the Bureau predicts a 17% increase in jobs by 2020; totaling 305,700 jobs in the 2010-2020 time span. The median pay is $62,050 per year.