MSc in
MSc in International Operations and Supply Chain Management
GCU - Glasgow School for Business and Society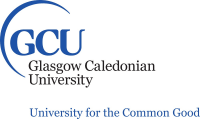 Introduction
Every organisation, from small Social Enterprises to Global Multinationals with thousands of employees must manage its supply chain and business operations. Glasgow Caledonian University's Glasgow School for Business and Society has developed this Masters to meet this demand. The programme is informed by research, sector professionals, the requirements of Chartered Institute of Procurement and Supply (CIPS) and is accredited by the Chartered Institute of Logistics and transport (CILT).
This programme focuses on producing employable, responsible graduates, who are able to contribute effectively from the start of their employment. A unique aspect of the programme is that students can achieve Lean Yellow Belt certification as part of the course.
You will join with students from different cultures and backgrounds to develop an international awareness of managing business operations and supply chains. The opportunity of a work related activity combined with exploring examples, cases and contributions from leading commentators, scholars and researchers of operations management and supply chain management will result in an appreciation and understanding of theories and practices from different contexts around the globe.
International student start dates
For new international students, orientation events start on 14 September 2018. This extra time is specifically designed to assist new international students in settling into the UK and GCU prior to the start of general student induction and teaching.
There will be a whole host of fun and informative activities taking place during this period, including campus and city tours, as well as welcome events where you can meet other international students.
Professional Accreditation
Providing you with the essential management theory and practice, our programme is double-accredited by leading professional bodies:
The Chartered Institute of Logistics and Transport (CILT)
The Chartered Institute of Procurement and Supply (CIPS)
Working in partnership with these professional bodies, we've built industry leading certification into our programme. Our programme is the only MSc which will provide you with 'Yellow Belt Recognition' on graduation.
'Yellow Belt Recognition' certifies students as being qualified to participate and contribute as full members of a Lean Kaizen improvement team and promote a lean work environment.
Student membership of both bodies is free and once graduated you will be exempt from the academic element for becoming a chartered member with 3 years experience.
HM Forces
In partnership with HM Forces, GCU has identified this programme is being particularly suited to military and ex-military men and women. Visit the HM Forces Careers Zone for more information on the services we provide.
Curriculum
What you will study
Teacher led sessions from our academics who have extensive experience in teaching overseas are sensitive to cultural diversity, and within the curriculum draw on cross-cultural illustrations and ideas to enhance study and involve students. The teaching methods have a clear focus on employability and "real-world" skills development producing graduates that are fit for work. This is enabled by industry speakers, a placement module (Applied Professional Practice), and practical case studies/client projects.
Develop your knowledge and skills needed to succeed and contribute to the industry by:
Participating in opportunities for cross-cultural interaction through experiential and problem-based learning
Gaining professional development of essential and desirable graduate skills and competencies within operations and supply chain management
Understand the supply chain networks in a global environment along with sustainable business operations, quality and supplier management to become a critical thinker and deliver performance improvement
Successfully managing logistical and transport challenges as well as projects and finance whilst underpinning ethical and responsible management
Download the Programme Specification for a detailed breakdown of its structure, what you will learn and other useful information.
Scholarships and Funding
Scholarships
We provide high-quality education for a fair price; as the University for the Common Good, we are committed to offering accessible higher education for talented students by keeping our tuition fees low and providing a generous scholarship package of over £2.5 million per year.
If you have any questions or enquiries regarding scholarships available for 2018/19, please feel free to contact the student enquiries team.
Career Opportunities
Your career
Graduates bring the knowledge and best practices of two professional organisations to their workplaces. With Yellow Belt recognition, you'll have an acknowledged professional credential - and the skills to make a positive impact in any operations role. You'll be a competitive candidate for jobs in international operations and supply chain management.