Master in
Master in Applied Corporate Management
Grenoble IAE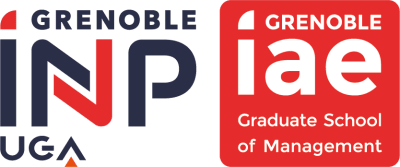 Key Information
---
Tuition fees
EUR 343 / per year *
Application deadline
Request info
Earliest start date
Request info
* for European students | 3870€/year for students from outside the EU
Introduction
The Master in Applied Corporate Management is a graduate program in business dedicated to students keen to discover and understand the theories, practices, and tools useful for leading organizations and making managerial decisions.
Because a varied background is a true asset when implementing management and leadership skills, notably in the context of a fast-changing environment, the Master in Applied Corporate Management is intended for students with an educational background other than management or business. The program aims to help them leverage their past education by combining the knowledge they gained with management expertise, which will make them more competitive in the job market.
Curriculum
The Master in Applied Corporate Management is a 12-month program focused on all areas in the management of organizations. The curriculum emphasizes both understanding of business fundamentals and developing managerial skills.

The program targets explicitly students from non-business areas (engineering, art, law, philosophy, history, technology, and computer sciences, etc.) who want to develop management expertise, either because they plan to work as a manager or because they know they will need managerial competencies in their professional life.
Ideal Students
This program is for you if:
you have not studied management
If you want to know:
what is the language of business
how businesses are organized
how corporations develop and implement their strategies
how they deal with risk
how they make investments and finance their growth
how they respond to market needs
how they attract and retain customers
how they align human resources policy with business strategy
Then, the Master in Applied Corporate Management is made for you. If you have already studied management /Business you can apply to our International Manager Program.
The Master in Applied Corporate Management is offered as a one-year full-time program.
The program covers all the fields of corporate management. It is structured around:
Core courses aimed at developing hard management skills (marketing, strategic management, accounting, finance, human resources, etc.)
Core courses aimed at promoting entrepreneurial and leadership skills (strategic and responsible innovation, entrepreneurship, project management, leadership, and team building, etc.)
Peripheral courses useful in business decision making (legal issues in business, managerial economics, business ethics, etc.)
Elective courses allowing students to specialize in a specific field of management
Courses run from early September to the end of March. All courses are delivered in English. A 4-to-6-month final project or internship and thesis defense conclude the program.
Career Opportunities
Career options for this program are extremely varied. They depend mostly on students' first-degrees and professional career plans.