Master in
Master in International Marketing
Hult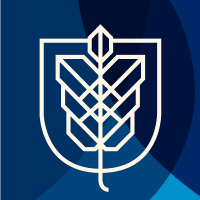 Introduction
Gain the skills you need to make an impact in an ever-changing digital environment with Hult's one-year MIM. Learn about international strategy and creative solutions to tackle a global market head-on.
Learn international marketing by doing it
Take a customer-centric approach to the market by leveraging digital channels, market research, new product development, and a keen eye for trends and shifts in the international market. Equip yourself with the analytical skills to understand key metrics that will inform your strategy as you tackle real-world business challenges that are integrated into your entire program.
Scholarships and Funding
Get your second-degree tuition-free
Double your chances in the global job market with a Dual Degree from Hult, which sees you earn two triple-accredited degrees in as little as 18 months. Applicants are also eligible for a partial tuition award on their second degree. This is available for a limited time and applies only to the Dual Degree program.
This is available for a limited time and applies only to the Dual Degree program.
Curriculum
Core program & electives
Your core program is made up of three modules, each culminating in a real-world business challenge.
Module 1: Foundations
Immerse yourself in the world of a global marketing professional. Nail the essential foundational skills, from consumer behavior to data, finance, and communication.
Business Challenge #1: Customer Journey
Module 2: Markets
Now you've got the basics covered, it's time to take it up a gear. Advance your own soft skills while delving deeper into all things consumer-focused and brand-related.
Business Challenge #2: Brand Audit & Recommendations
Module 3: Growth
Boost your marketing acumen with product development and sales strategies before applying everything you've learned in your Capstone Challenge: launching a new product into a new market.
Capstone Challenge: Designing your Business
Design your own degree
On completion of your core program, you'll tailor your degree to your individual interests and goals with electives. Choose from a wide range of elective courses or specialize in a certain discipline with pre-defined specialization modules.
Courses and challenges subject to change
Program Outcome
Key skills developed
Customer Experience
Social Media
Digital Marketing
Financial Acumen
Customer Engagement
Career Opportunities
We work with every student individually to set a targeted strategy, equip them with the right tools, and guide them on a clear path to achieving their career ambitions. The results speak for themselves.
100% of Hult's master's graduates changed country, industry, or function.
90% of Hult master's graduates were employed after 6 months.
49% of international Hult master's graduates at US campuses gained employment in the US.
58% increase in pre-masters salary (Financial Times, 2021).