Master in
Master in Business for Architecture and Design
IE University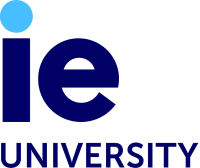 Introduction
The Master in Business for Architecture and Design trains professionals for a future that does not differentiate between business and design, not between physical and digital, and in which action, collaboration, and multidisciplinarity are the rule.
Architects and designers stand out as creative and analytical thinkers, that can contribute with powerful solutions to some of the complex problems of our time. But developing this potential in full requires a vision and a set of skills that go far beyond their realm. Impact in spatial design implies understanding how the economy works, how companies create and manage value through ideas, people, and processes, how industry problems can be transformed into business opportunities, how clients and companies engage with each other, or how technology and innovation can empower organizations.
The MBArch is a unique learning experience where design professionals expand their core capacities with management, entrepreneurship, and innovation expertise, preparing themselves to become the creative leaders of the future.
10 Reasons to join this Master
The belief that cutting-edge design can only come from architects who remain untouched by the constraints of business or finance is now obsolete.
01. Focus on Design Management
Those trained and working in architecture, interior design, engineering, and other roles related to design often feel a need to gain a deeper understanding of business contexts. The MBArch fuels the creative process of design, from the perspective of contemporary management. This integrated approach fosters an environment of professionals with a holistic vision.
02. Become a Design Entrepreneur
It's not enough to think up creative new ideas. Acquiring the knowledge, tools, and techniques of entrepreneurship is essential if you want to develop these ideas and create an impact. The various learning experiences in the MBArch—from the Venture Lab to courses such as Entrepreneurial Management—provide solid practical training in this area.
03. Understand Yourself and Become a Leader
With our approach, you are always at the center. Through educational activities aimed at honing your interpersonal and professional abilities, we help you define your career path and goals, as well as to analyze yourself on a personal level. By understanding your strengths and potential limitations, you can be strategic in pursuing what interests you most.
04. Learn from World-Class Faculty
Our team of professors and lecturers is composed of experienced academics who understand the realities of the professional world. We also rely on an outstanding international team of practicing professionals who are trained to use an innovative, practical, and fresh approach to learning. Many subjects are taught by professors from our globally ranked IE Business School.
05. Maintain a Healthy Work-Study Balance
We are the leaders in blended education. The unique structure of the program combines online classes and face-to-face sessions in Madrid and Amsterdam. The format and balance of the academic activities will allow you to combine your professional life with the requirements of the program.
06. Participate in the Business of Design Lecture Series
This series of lectures and conversations explore the "back of house" of successful companies and firms. Top professionals share their journeys and useful advice on how to implement the best practices for success. Students actively engage with lecturers about the transformation of our industries and how to be effective leaders.
07. Benefit from an Innovative Approach
Throughout the program, we implement diverse teaching methods that correspond to the needs of today's students and, even more importantly, to a well-defined set of objectives. The MBArch combines case method, collaboration, project-based learning, debates, research, lectures, and travel within one cohesive experience.
08. Join IE's Career Development Ecosystem
IE Talent & Careers is the best partner for your professional development. We help current and former students to take full advantage of their professional opportunities, providing them with impactful advice, learning resources, and development tools. We also provide recruitment solutions for companies and institutions with access to more than 70.000 IE professionals worldwide.
09. Experience Two Ideal Locations
You'll take courses and participate in activities in Madrid and Amsterdam: two vibrant and distinct cities that are renowned for great architecture and design. They are at the forefront of innovation, culture, and education, and we take advantage of everything that's going on in the two capitals to keep the program at the vanguard of the industry.
10. Form Part of a Vibrant Design-Driven Culture
IE School of Architecture and Design shares the DNA of IE University, which was built by and for entrepreneurs. This positioning has made us grow as an independent institution that empowers innovation. As a result, we remain a reference in the creation of new paths in education and in developing an active and diverse community known for excellence.
Curriculum
This in-depth, comprehensive program covers everything from the big picture to the nuanced details of architectural management and design. It focuses on four fundamental aspects: business management, leadership, entrepreneurship, and design innovation and technology. The program has been developed to help transform individuals into multifaceted professionals through practical, hands-on learning. Students apply the knowledge they gain throughout the program to real-world situations in the Venture Lab, and finish the program with an entrepreneurship-focused thesis project.
Module 1 - Management
Economic Environment
Financial Planning
Strategic Management
Marketing Management
Operations Management for Design
Project Management
Module 2 - Innovation & Technology
Value Creation Through Design
Digital Transformation
BIM For Decision-Makers / Technology Management
Design Intelligence
Service Design for the Built Environment
Module 3 - Leadership
Leadership and Coaching
Soft Skills Lab
Personal Strategy for Designers
Design Communication & Strategy
Human Resources in Creative Companies
Module 4 - Entrepreneurship
Entrepreneurial Management
Negotiation & Decision Making
Responsive Organizations
Managing Design Businesses
Law for Design Entrepreneurs
Labs
Venture Discovery Lab
Venture Lab
Forums
Career Opportunities
Do you have what it takes?
Our students are dynamic individuals who are eager to lead change and transform the world around them. They possess the determination needed to become successful professionals in the field of architectural management and design and are eager to continue learning to further their success. Students learn in an international and diverse environment alongside inspiring individuals. They become leading professionals, holding positions such as an architectural designer, senior design architect, or founder of their own organizations.
Master in Business for Architecture and Design sample positions
Architecture
Built Environment Technology
Civil Engineering
Construction Management
Design Management
Interior Design
Landscape
Spatial Intelligence
Territorial Planning
Urban Design
Urban Strategy and Management
Spatial Experience Design
Scholarships and Funding
We offer customized, merit-based aid and loan programs to make sure financial issues don't impede the success of outstanding students.