MA in
MA in Public Management
International University of Japan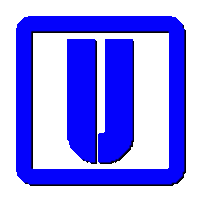 Introduction
The term "governance" is coming to be emphasized more and more in development policy issues. Since good governance is widely considered as one crucial solution to eliminate both inefficiency and inequality within our societies, governments and international institutions pay more attention to policies that ensure good governance - sound processes of decision-making and by which decisions are implemented in public sectors. The Graduate School of International Relations (GSIR) has established a new two-year MA program, the Public Management and Policy Analysis Program (PMPP), to meet the needs of good governance required to implement and evaluate policies that effectively solve diverse public problems such as environmental damage, public health, education, national and regional development, welfare reform, and international security. As the GSIR faculty and students create a variety of formal and informal ideas we can have a vital impact on shaping the capacity to deal with such problems.
Curriculum
Main Features of the PMPP
Our program possesses three distinguished features as a leading program in public management and policy analysis.
Comprehensive Program of Public Management and Policy Analysis
The PMPP offers various essential courses related to public management and policy analysis. This coursework is designed to meet the increasing demand for the knowledge and skills necessary to implement good governance in the public sector. Together with the coursework, the program offers advanced seminars in which all students need to discuss their own policy ideas and complete a highly qualified master's thesis under close supervision by our full-time faculty members. Our faculty members have been awarded PhD degrees by highly reputable universities in Canada, the US, and Europe, which is unseen anywhere else in Japan. This constitutes the basis for all faculty members being dedicated researchers as well as teachers with the understanding of international standards of research and education that the GSIR must pursue.
Emphasizing Interdisciplinary Concepts of Social Sciences
The program, like no other graduate school of public management and administration, emphasizes interdisciplinary concepts of social sciences - management, economics, sociology, law, and public administration - with a mix of highly analytical and descriptive methodologies in order to solve various issues in a real world. To do this, the program is coordinated jointly with other academic programs - the International Development Program (IDP), International Relations Program (IRP), and International Peace Studies Program (IPSP) - in the GSIR, each of which has been successful in placing many capable graduates in policy-related posts in governments, international institutions, non-governmental organizations, research institutions, and private firms in various developing and developed countries. In addition, the program also equips students with database management, statistical and quantitative analysis, and communication and presentation skills through utilizing software packages, such as STATA, E-Views, SAS, Mathematica, GAUSS, LINDO, Excel, and PowerPoint.
Multicultural Environment with a Diversified Student Body
The PMPP, like other programs of the GSIR, provides students with a rich education and research environment in IUJ's multicultural world which has a diversified student body coming from over fifty countries. The overwhelming majority of students and faculty members live in on-campus apartments and dormitories. This facilitates close interaction among students, faculty members, and administrative staff members. This study environment is unique to IUJ. Students enjoy their hours, both in-class and out-of-class, discussing the problems of the world in formal, informal, and extremely relaxed settings and establishing a worldwide network of students, faculty members, and IUJ graduates, an important asset for their future careers. In addition, due to the campus location, our school has close relationships with local societies, such as Minami-Uonuma City and Niigata Prefecture, so that students have many opportunities for practical research with access to actual information on matters related to local and global issues.