MA in
MA in Curating Contemporary Design (in partnership with The Design Museum)
Kingston University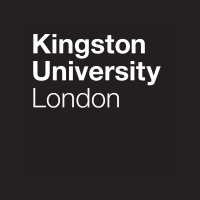 Introduction
Why choose this course?
This collaborative degree, between Kingston School of Art and The Design Museum, has grown into one of the world's foremost programmes for design curators.
Taught by leading curators and designers, the course engages critically and creatively with our fast-changing, complex world. You will have the opportunity to curate live projects and build your own professional profile, through The Design Museum and with institutions such as the Architectural Association, British Council, Gallery Fumi and the Royal Academy of Arts. Led by both research and practice, this course has taught aspiring curators for more than fifteen years.
You will develop creative and practical skills for curating design exhibitions, public programmes and alternative curatorial formats. You will learn to critically reflect on curatorial practice, work trans-disciplinary and speak and write about contemporary design and curatorial practice.
The course offers visits to studios, exhibitions, galleries and independent creatives. There is also an optional international study trip.* Past destinations have included New York, Berlin and Amsterdam. Through a dissertation and/or project, you will showcase your originality and creativity in design curation.
The Kingston School of Art environment, which includes the Stanley Picker Gallery, Dorich House Museum and outstanding workshop facilities, encourages creativity and experimentation as responses to interrogations of contemporary conditions. To actively consider geopolitical, social and economic concerns, Curating Contemporary Design is taught within a transdisciplinary framework that allows students to develop responses to the complexity of the world today.
*Students will be required to cover additional costs, such as travel.
Reasons to choose Kingston University
The course is run jointly with The Design Museum; you will have access to inspiring curators, collections, archives, the library, exhibitions and events.
A strong focus of the course is on project work with briefs set by leading curators, designers and critics, which address real-world issues and ask for critical responses. The projects are designed to develop skills in research, analysis, experimentation, communication and presentation to peers, tutors, industry and collaborative partners, but most importantly the wider public.
You will build your professional profile by curating live projects at the Design Museum and with institutions such as the British Council, the Royal Academy and the Architecture Association.
The partnership with The Design Museum offers access to inspiring curators and experienced museum staff, and also to The Design Museum's collections, library, archives and a changing programme of exhibitions and events.
Kingston University has its own art and design gallery, Stanley Picker Gallery, Dorich House Museum and extensive workshops.
Optional study visits throughout the year bring you in contact with design and curatorial studio practice, museums, galleries and alternative curatorial spaces and formats in London. Students can also participate in an optional international study trip where previously students have visited New York, Berlin, Lisbon and Amsterdam.
The Art School Experience
As part of Kingston School of Art, students on this course benefit from joining a creative community where collaborative working and critical practice are encouraged.
Our workshops and studios are open to all disciplines, enabling students and staff to work together, share ideas and explore multi-disciplinary making.
Curriculum
What you will study
Through a rigorous framework and practical experience, students will engage with a contemporary discourse that responds to the complexities and urgencies of today's world. Acknowledging design and curatorial history, you will engage with those contemporary concerns through transdisciplinary collaborations in theory and practice, and will develop stimulating creative interventions and critical writing.
Throughout the year, students will work on a major live project with external partners, which will allow you to gain first-hand curatorial experience. The final presentation will be shared with the general public at The Design Museum. Students are currently working on a collaboration with Parsons The New School, New York and HEAD Geneva, which started with a symposium on Design and Film at Dorich House Museum.
The course is structured into five modules. Typically students must complete 180 credits and will gain 30 credits with each of the four core modules plus 60 credits in the Major Project.
Modules
You will be equipped with the creative, theoretical and practical skills necessary to curate design exhibitions and other curatorial formats including devising briefs, conducting primary and secondary research, selecting exhibits and curating public programmes.
A carefully composed curating visits programme runs alongside the taught modules and includes visits to exhibitions, studios and alternative sites of curatorial and design practice and critique.
The dissertation and/or creative project provides an opportunity to realise independently a body of work which demonstrates an original and creative approach in the field of design curation. With the ambition to develop professional practice and theory, the dissertation has the potential to be developed for research at a higher degree level.
Core modules
Curatorial Skill Sets
Theories of the Contemporary Object
Curatorial Formats
Politics of Display
Major Project
Optional placement year
Many postgraduate courses at Kingston University allow students to do a 12-month work placement as part of their course. The responsibility for finding the work placement is with the student; we cannot guarantee the work placement, just the opportunity to undertake it. As the work placement is an assessed part of the course, it is covered by a student's Student Route visa.
Optional modules
Please note
Optional modules only run if there is enough demand. If we have an insufficient number of students interested in an optional module, that module will not be offered for this course.
Career Opportunities
After you graduate
Our graduates have successful careers in prestigious roles in museums, galleries, universities and cultural organisations around the world.
Through our alumni, the course has developed an extensive international network of curators that include:
Keinton Butler: Senior Curator of Design and Architecture, Museum of Applied Arts and Sciences (MAAS), Sydney.
Nina Due: Director, the Röhsska Museum, Gothenburg.
Raphael Chikukwa: Chief Curator, National Gallery, Zimbabwe.
Catherine Ince: Chief Curator, V&A East, London.
Ning Li: Deputy Director of the Collection department, the China Art Museum, Shanghai.
Eunjoo Maing: Director/ Head of D-TEC Academy and International Affairs, the Korea Institute of Design Promotion and Regional Advisor, World Design Organisation.
Sarah Mann: Head of Programmes, Design Council, London.
Sumitra Upham: Public Programme Curator, The Design Museum, London.