MA in
MA in Philosophy and Contemporary Critical Theory
Kingston University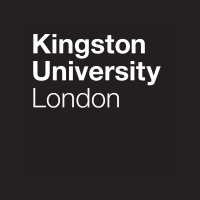 Introduction
Why choose this course?
The course comprises one core module, three optional modules and a dissertation on a chosen topic. The core module examines the two main traditions of critical theory, the Frankfurt School and French anti-humanism, and the background of Kant, Hegel, Marx and 19th-century European philosophy more generally.
You can attend and participate in a range of events, such as research with visiting international speakers, departmental lectures, workshops and research seminars. You will have easy access to London's research libraries and other events.
Reasons to choose Kingston University
This course is taught by leading specialists at the internationally renowned Centre for Research in Modern European Philosophy (CRMEP).
The course is distinctive through its study of contemporary critical theory traditions (including psychoanalytic theory, Marxism, feminist theory and critical race theory) together with foundational texts in modern European philosophy, notably by Kant, Hegel and Marx.
You will study key works by influential thinkers like Gramsci, Adorno, Butler, Agamben, Deleuze, Foucault, Spivak and many others.
Curriculum
What you will study
You will study the two main traditions of critical theory – the Frankfurt School and French structuralism and post-structuralism – and their background in Kant, Hegel, Marx and in 19th-century European philosophy more generally.
You can choose from a wide range of module options, balanced by a shared central core of texts, concepts and problems.
You'll take one core taught module worth 30 credits, and then choose three other 30-credit modules from a range of options, before preparing the 15,000-word dissertation (worth 60 credits).
Modules
The compulsory core module, 'Critique, Practice, Power' provides a historical and philosophical introduction to the Frankfurt School and French anti-humanist conceptions of critical theory.
After introducing the field with reference to Kant's critical conception of philosophy on the one hand and Marx's critique of philosophy on the other, the module focuses on competing interpretations of the concepts of critique and emancipation in the work of figures like Lukács, Gramsci, Horkheimer and Adorno, Althusser, Foucault, Fanon, and other more recent thinkers.
Core modules
Critique, Practice, Power
Philosophy Dissertation
Optional modules (The optional modules vary from year to year.)
Art Theory: Modernism, Avant-Garde, Contemporary
Contemporary European Philosophies
German Critical Theory
Hegel and his Legacy
Kant and his Legacy
Kant and the Aesthetic Tradition
Nietzsche and Heidegger
Philosophy and Psychoanalysis
Planetary Aesthetics
Plasticity and Form
Political Philosophy
Recent French Philosophy
Recent Italian Philosophy
Topics in Modern European Philosophy
Optional placement year
Many postgraduate courses at Kingston University allow students to do a 12-month work placement as part of their course. The responsibility for finding the work placement is with the student; we cannot guarantee the work placement, just the opportunity to undertake it. As the work placement is an assessed part of the course, it is covered by a student's Student Route visa.
Please note
Optional modules only run if there is enough demand. If we have an insufficient number of students interested in an optional module, that module will not be offered for this course.
Career Opportunities
After you graduate
Our graduates often progress to research degrees in European philosophy and critical theory, or to careers in media/journalism, publishing, the arts, education, and public policy.
A sample of graduate destinations for alumni of the MA in Philosophy and Contemporary Critical Theory include:
Franziska Aigner is writing a PhD at the CRMEP and has published for art nodes: E-Journal on Art, Science and Technology.
Sigridur Torfadottir Tulinius now studies law at the Queen Mary University of London.
Isabell Dahms began a PhD at CRMEP in the autumn of 2015 having been awarded a TECHNE-AHRC Consortium Studentship.
Axel Feldmann is a co-founder of design company objectives.
Will Stronge is an associate lecturer in the philosophy department at the University of the West of England.
Maan Abutaleb is a freelance writer and co-founder/editor of Ma3azef.com - a magazine dedicated to the critique and analysis of contemporary Arabic music.
Ian Cuslidge is working as a computer game designer.
Sebastian Truskolaski won a scholarship for a PhD in visual cultures at Goldsmiths, University of London.
Shehzad Amjad is working as a freelance journalist in Pakistan.
Diarmuid Hester did a PhD in English at the University of Sussex.
Cécile Malaspina wrote a PhD on Canguilhem at the University of Paris VII.