MSc in
MSc in Logistics and Supply Chain Management
Kingston University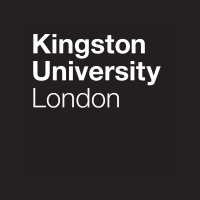 Introduction
Why choose this course?
This course is ideal if you wish to pursue a career in procurement, logistics and distribution, or supply chain management. It offers the concepts and principles of business logistics and operations management.
There are company visits and engagement with practising supply chain managers. There is also the opportunity to take part in a real consultancy project with a client company.
Through your research project and dissertation, you can study a specific issue that matches your career interests.
With full accreditation from the Chartered Institute of Procurement and Supply (CIPS) and a solid syllabus built on concepts and ideas from Kingston University's renowned Operations Research and Management Science Group (ORMS), our logistics master is both an academic and a professional qualification.
Reasons to choose Kingston University
Completion of this course, combined with three or more years of experience in purchasing and supply management, will entitle you to become a member of the CIPS.
The University pays for the annual subscription cost for the duration of the course (1 year) for the Chartered Institute of Logistics and Transport student membership.
Kingston Business School is one of only 5% of the world's business schools to be accredited by AACSB International.
Free car parking at the Kingston Hill campus is available for students of this course. The campus can also be easily accessed by public transport. Halls accommodation is just a walk away from the classrooms.
Accreditation
Chartered Institute of Procurement and Supply (CIPS)
This course has been accredited by the Chartered Institute of Procurement and Supply (CIPS). This means that once you have three or more years' of experience in purchasing and supply management, you will become a full member of the Institute and be able to use the letters MCIPS after your name.
Being a member of the Institute will provide you with great opportunities and gives you access to a huge resource relating to supply chain and logistics issues.
Curriculum
What you will study
You will gain practical skills as well as in-depth knowledge of the theory and practice to make an immediate and effective contribution in a logistics-related role. In addition to developing a solid understanding of the global business from a strategic and operational perspective; you will cultivate a critical understanding of the external influences (e.g. political, economic, environmental, technical) which influence the roles of, and interrelationships between, supply chain partners and other stakeholders.
This course is delivered on a full-time basis for over one year. You will be expected to attend scheduled sessions throughout the day (although not necessarily all day) between Monday and Friday.
In the first semester, you will develop a broad understanding of management concepts, theories and ideas, such as how to manage organisations and supply chains. This provides you with a solid foundation from both strategic and operational perspectives.
In the second semester and dissertation, you will put this knowledge to use through practical application to real situations. One example is company visits, which students often arrange for themselves. These opportunities to engage with real supply chain managers build your confidence and ability to question established practices.
You will be encouraged to conduct your research project and dissertation on a specific issue that matches your career interests and put theory into practice.
Year 1
Core modules
Fundamentals of Business Management
Logistics Management
Operations and Supply Chain Management
Strategic Operations and Outsourcing
Supply Chain Research Proposal and Dissertation
Year 2 (optional)
The professional placement year is optional. It takes place after the full-time year. It allows students to do a 12-month work placement as part of their course. The work placement is an assessed part of the course and is therefore covered by a Student Route visa.
Core module
Please note
Optional modules only run if there is enough demand. If we have an insufficient number of students interested in an optional module, that module will not be offered for this course.
Career Opportunities
After you graduate
As a Logistics and Supply Chain Management graduate, you'll have a huge spectrum of companies and positions to work in, for example providing third-party logistics, aerospace and electrical/electronic products and technology-based firms.
Some recent LSCM graduates are currently working in the following roles and companies:
International Project Manager at International Brand Investment Corporation (IBIC)
Supply Chain Analyst at Thames Tideway Tunnel
Logistics Coordinator at World Food Programme (UN)
Supply Demand Manager at BSH Northern Europe
Procurement Consultant (IT) for the University of Arts London
Head of Operations at Candy Kittens
Supply Chain Manager at GlaxoSmithKline