Master in
Multi-Lingual and Inter-Disciplinary Translation
Moulay Ismail University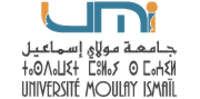 Scholarships
Explore scholarship opportunities to help fund your studies
Introduction
Goals:
Guarantee solid training both theoretically and practically in the field of multilingual translation.
Help students enrich their cultural, economic, and political knowledge by exposing them to various texts.
Familiarize students with the different theories of multilingual and multidisciplinary translation in various fields, namely the literary, economic, legal, and media fields.
Allow the Faculty the opportunity to open up on a professional level and allow professionals to contribute to the perfection of the specialized skills acquired in their respective fields.
Develop in students the sense of professional multilingual translation.
To open to the laureates opportunities in the labor market at the national and international level and Fundamental Research Horizons.
Thanks to the internships carried out in professional frameworks and with our partners, the laureates will be introduced to the labor market.
Allow laureates the possibility of becoming translators who have dual academic and professional training.
Fulfill the growing need for multilingual translators, mainly from Arabic into English, French, or Italian.
OPPORTUNITIES:
Join research teams and laboratories.
Join the scientific center in literature and human sciences
Translation and interpreting teachers.
Multilingual translators
Interpreters
Assistant in Terminology
Multilingual Communications Specialists
Supervisors of Translation Projects
A civil servant in national and international organizations
Public Relations Managers
Professionals in the Media.
Press relations officers
Researchers in the field of translation.