MSc in
Master in Geomorphology and Soils
National University of Colombia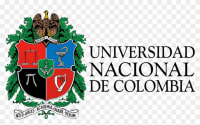 Scholarships
Explore scholarship opportunities to help fund your studies
Introduction
The specific training objective of the Research curriculum is:
To develop knowledge, abilities, and skills that allow the student to actively participate in research processes to generate new knowledge about the soils of the tropical area.
Graduates of the Master in Geomorphology and Soils will be able to work as teachers, researchers, consultants and specialists in the study and description of soils in natural and agricultural ecosystems, as well as in industry. They may establish soil management plans at different levels (regional, local, farm). Likewise, they may formulate basic and applied research projects in Soil Sciences.