Master in
Master of Public Health
Oxford Brookes University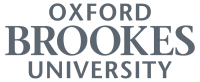 Introduction
Our successful and innovative MPH in Public Health welcomes UK, EU and international applicants from a wide range of professions. It is ideal if you are seeking to broaden your knowledge and skillset, or are preparing for advancement in your field or career.
The course focuses on the health of communities as a recognised concern to a wide group of professionals. We will show how good health can be a right, not a privilege. And you will discover how health is related to:
individual biology
genetics
behavioural factors
social factors
environmental factors.
This course is suitable for those seeking a career in public health, people from clinical backgrounds and allied health professionals. If you have a non-health-related degree but have relevant work experience, you are welcome and encouraged to apply.
We offer a range of opportunities to gain work experience with local public health organisations.
Scholarships and Funding
International Student Scholarship
At Oxford Brookes, we are delighted to welcome international students from across the world. You help us to build a community of diversity that benefits everybody. We also understand that moving to a new country can be a challenge and we are here to support you through every step of your journey. That's why we are delighted to offer a one-year, International Student Scholarship, worth £2,000 to all international students. This scholarship will be applied automatically as a discount to your tuition fees for your first year of study. All you need to do to qualify for this scholarship is accept your offer and pay your deposit by the deadline.
EU Student Support Scholarship
We deeply value our students from the EU and we will continue to do all we can to welcome EU students long into the future. Therefore we are delighted to inform you that you are likely to be eligible for a £4,000 scholarship as part of our EU Student Support Scholarship scheme. This £4,000 scholarship will be applied automatically as a discount to your tuition fees across each year of study, provided you meet all the eligibility criteria. The scholarship is only available to EU students paying international fees.
Curriculum
Study modules
Compulsory modules
Public Health Policy (20 credits)
This module considers the context and techniques involved in global public health policy development, the factors influencing evidence-based public health policy and its impact on the health and wellbeing of specific populations and groups. It explores ideological frameworks that impact organisation perspectives and policymaking, with an emphasis on the policy process and assessment of policy impacts.
Advanced Health Promotion (20 credits)
This module explores theoretical and practical aspects of health promotion, including how to develop action plans for health promotion. You will be introduced to behavioural theory as it relates to changes in health behaviour and lifestyle, as well as looking at the larger social dimensions related to lifestyle. The module will also provide you with tools for assessing community health needs, planning health promotion activities, and considering the advantages and disadvantages of engaging communities in developing their own healthy lifestyles.
Applied Research Methods (MPH only) (10 credits)
This module focuses on research as part of a body of evidence used for professional practice and provides you with an overview of methodologies and methods currently used in research in health and social care working environments. It equips you with skills to locate, appraise and apply research, and to plan and execute a piece of research work. It seeks to prepare you to develop a suitable research question as a basis for identifying an appropriate research methodology for a small-scale research-based literature review. By the end of the module, you will be able to prepare a rationale for your chosen research project.
Optional modules
Communicable Diseases and Public Health (20 credits)
This module helps you to develop a sound knowledge and understanding of the complexity of communicable diseases in the context of public health. This practice-focused module examines the history, causes and epidemiology of communicable diseases from a broad public health perspective. Associated morbidity and mortality, nationally, internationally and globally are considered together with trends in established and emerging infections. Methods to prevent and control infection are explored including outbreak management, using surveillance, screening and vaccination strategies.
Leadership in Health and Social Care (20 credits)
This module gives you the opportunity to develop and apply the knowledge, conceptual and practice skills needed to be an effective leader within health and social care environments, both in the public and private sectors. Through a range of assessment and learning opportunities such as coaching, seminar/group work and guided personal study, you will deepen your awareness of key theories and the research evidence on leadership practice and its application at a personal, organisational and inter-organisational level.
Final project
Dissertation (MPH only) (50 credits)
The aim of this module is to draw together and enhance your ability to use the knowledge, understanding and skills developed previously across the whole programme (especially Applied Research Methods) in a piece of investigative or literature-based research. You will be expected to demonstrate the ability to define a clearly focused research issue, as well as a wide appreciation of the context of the chosen topic. Research methods may vary considerably and you will work with an individual supervisor to evolve a methodology appropriate to the chosen topic. The subsequent inquiry should be based on systematic reading and data collection (as appropriate) and be accompanied by an awareness of the direct implications of the research to Professional Practice and Policy as well as other research in the area.
Career Opportunities
You will be expertly equipped to move forward in assessing health impact, planning appropriate interventions and understanding public health policy in general. Our modular-based system allows you the flexibility to study at a pace to suit you and your current professional commitments, enabling you to open up the boundaries of your career without taking a break.