MSc in
MSc in International Business and Supply Chain Management
Oxford Brookes University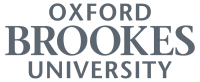 Introduction
Our MSc International Business and Supply Chain Management course is accredited by the Association of MBAs (AMBA) and the Chartered Management Institute (CMI). The course will prepare you for a successful international career with either a commercial or not-for-profit organisation.
You will learn to:
identify, analyse and evaluate a range of business-related issues
develop suitable responses to these problems
select the most appropriate course of action
This specialism will enable you to focus on the area of supply chain management. You will:
develop an understanding of the core theoretical principles of supply chain management
examine how businesses manage their supply chains and how these align with their corporate strategy
understand how business decisions are made from a supply chain perspective
explore how different supply chains operate
focus on how supply chain management has transformed as a result of globalisation.
After graduation, you will be ready for jobs such as supply chain analyst, procurement manager and management consultant.
Scholarships and Funding
International Student Scholarship
At Oxford Brookes, we are delighted to welcome international students from across the world. You help us to build a community of diversity that benefits everybody. We also understand that moving to a new country can be a challenge and we are here to support you through every step of your journey. That's why we are delighted to offer a one-year, International Student Scholarship, worth £2,000 to all international students. This scholarship will be applied automatically as a discount to your tuition fees for your first year of study. All you need to do to qualify for this scholarship is accept your offer and pay your deposit by the deadline.
EU Student Support Scholarship
We deeply value our students from the EU and we will continue to do all we can to welcome EU students long into the future. Therefore we are delighted to inform you that you are likely to be eligible for a £4,000 scholarship as part of our EU Student Support Scholarship scheme. This £4,000 scholarship will be applied automatically as a discount to your tuition fees across each year of study, provided you meet all the eligibility criteria. The scholarship is only available to EU students paying international fees.
Curriculum
Learning and assessment
We have designed a highly flexible course for a wide range of interests in a variety of different subject areas/roles/sectors. This course is suitable for individuals:
from a variety of educational backgrounds
who may have no previous work experience
who want to further their knowledge and understanding of business and management to support their career aspirations.
You will study a combination of compulsory and elective modules, and choose to complete either a dissertation, a client-based research project, or a synoptic research project.
Our teaching staff come from a variety of academic and non-academic backgrounds. This gives you a comprehensive and diverse learning experience.
Our student cohorts are international. So you will benefit from working with staff and peers with varied experiences and perspectives.
Our assessment strategy offers a variety of assessment formats including individual assignments, completing a dissertation, synoptic research or work-based project.
Study modules
Compulsory modules
Global Strategic Management
Strategic management is the process by which managers formulate and implement strategies to generate high performance. In this module, you will develop your understanding of the managerial strategic challenge; how to deliver sustainable competitive advantage. You will engage in critical evaluation of the key strategic issues. You will consider the wider economic environment and explore why strategy is important, how organisations make strategic decisions through the processes of analysis, choice and responsible and ethical management and leadership.
Innovation, Change and Organisations
The aim of this module is to provide insight into a series of topics that represent key issues around innovation and change and the organisational context in modern general management. The module is forward-looking from the contemporary organisation towards future developments. A key perspective is a development to date of entrepreneurship, innovation, change and organisational practices making students aware of long-term patterns and cycles, and the way and extent to which the past can shape the present.
Introduction to the Principles of Marketing
In this module, you will be introduced to the key principles of marketing. You will explore the roles of buyers, the marketing environment, and the ways marketers plan, manage, and monitor marketing programmes in an international environment.
Developing Skills for Business Leadership
Successful leaders have different approaches to their work, sharing a range of diverse personality traits. A key purpose of this module is to encourage you to develop a strong sense of self-awareness of your own strengths and weaknesses as a manager and colleague. In addition, you will develop a range of transferable skills which are pivotal to successful management practice. These include decision-making skills, team-working and interpersonal skills and others associated with developing personal effectiveness.
Operations Management
In this module, you will develop your understanding of an organisation's ability to deliver goods and services of the quality, quantity and cost that will satisfy customers' needs, while making efficient use of resources. The key principles introduced in this module can be applied to any business sector and function. Issues covered include ethics, environmental sustainability, global business, complexity and uncertainty, and continuing professional development.
Finance and Accounting for Business
In this module, you will develop your critical assessment of corporate financial information from the users' perspective. You will study both financial and management accounting covering three areas: basics (terminology, purposes, users), rules and regulations, and business entities.

Financial accounting - key financial statements, published accounts and analysis and interpretation through ratios.
Management accounting - costing, budgeting and forecasting, budget management and pricing.

Research Methods
This module prepares you for completing high quality, systematic business and management research, and equips you to be successful in your final dissertation or another capstone module. You will learn how to undertake effective research drawing upon a range of secondary and primary data sources and will be introduced to a range of tools required for research including methodological issues, data collection techniques and study skills.
Procurement & Supply Chain Management
In an increasingly globalised business environment, the ability of organisations to identify, and then manage, supply networks and individual chains of supply have grown in its significance. It is of vital importance that both the upstream and downstream relationships with suppliers and customers are managed effectively to ensure value is added whilst controlling costs and ultimately satisfying the customer. In this module, you will learn about the key elements and activities within procurement and supply chain management, how this function supports the wider organisation and its objectives, and how these activities can be managed to ensure the optimal outcome.
Strategic & Sustainable Logistics
Physical logistics is concerned with managing and controlling the activities and processes along a chain of supply, from procuring materials to moving, distributing and delivering finished goods that satisfy customer orders. Customers have become ever more demanding, wanting more for less and greater added value. This often involves customised products and services, quick response deliveries, and state-of-the-art information systems. This new era of customer 'pull' as well as the globalised business environment, alongside the emphasis on sustainability, has led to the concept of 'Strategic and Sustainable Logistics'. Students will evaluate how effective logistics and distribution systems can become key business enablers and the importance of managing international logistics systems.
Consultancy Project or International Study Trip
You can choose between:

Consultancy Project: gain practical international project experience by working in a cross-cultural team on a real problem for a client organisation. You will develop problem solving and communication skills as well as the ability to work in cross-cultural teams. Your team will work virtually, face-to-face and with help from tutors.
International Study Trip: this module gives you a hands-on, intensive experience of current business ideas and practices through visiting multinational enterprises and international organisations. You meet with leaders of global firms and international organisations and have the opportunity to tour facilities. The programme includes presentations from local and international executives, managers and academics. To participate in the study trip students are required to pay an additional fee, see the Field Trips section for example costs.
Final project - chose one of
Dissertation
This is an opportunity for you to carry out an in-depth investigation into a topic of Business Management that is of particular interest to you. It should have an appropriately clear focus and be an investigation based on primary and/or secondary data, justified and supported by detailed reference to relevant theories and concepts from literature.
Client Project
The work-based project is an opportunity for you to link theory with practice. You will analyse a real organisational issue from the inside and provide a workable approach. The issue may be a problem that the organisation currently encounters or concerns its future strategy. You are responsible for managing a significant proportion of your own learning, including tracking and recording your own progress.
Synoptic Research Project
In this module, you will integrate, apply and extend your knowledge and skills gained within the core modules through an international case study and oral examination. You will learn more about the complexity of Business and Management by synthesising and applying the learning gained in other modules.
Work placement
Work placement
This supervised work experience module is part of the two-year sandwich mode for students who join the Programme in September. The module supports and assesses students who are engaging in paid supervised work experience (a placement) in a role relevant to their programme. It provides students with the opportunity to understand first-hand how businesses work and to apply the learning gained from the taught element of their programme within a real working environment.
We will provide support to help you find a placement - our team has a database of opportunities and runs events where you can meet potential employers. A placement will provide you with valuable experience, although securing one takes a lot of effort and success is not guaranteed. You would need to cover your own living and travel costs throughout the duration of your placement.
Fees will be charged for the placement year in Year 2 and are available on request in May of the year of study.
Career Opportunities
The MSc Business and Supply Chain Management will prepare you for a broad range of roles that centre on managing people and organisations. Typical roles might revolve around: Supply Chain Analyst, Procurement Manager, Operations Manager, Supply Chain Coordinator and general manager. This may be in commercial, non-profit or public organisations.
Many of our graduates find managerial positions at a wide range of organisations, including:
companies producing fast-moving commercial goods
consultancy firms
financial institutions
retail giants
charities
SMEs
Examples of these employers include:
Amazon
IBM
Deutsche Telekom
Deloitte, KPMG, PwC, EY
Oxfam
BASF Group
Kautex Unipart
Raiffeisen Bank
Revolution Insurance
American Business Conferences
Consilio Global
Or return to their family business