Master in
Master in Sacred Art
Sacred Art School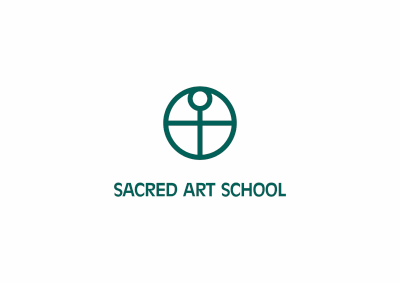 Key Information
---
Campus location
Metropolitan City of Florence, Italy
Languages
English, Italian
Tuition fees
EUR 3,666 / per year *
Application deadline
Request info
Earliest start date
Request info
* for those who wish to enroll only to the online part (theoretical lessons) the cost is 1516,00€
Introduction
The School of Sacred Art in collaboration with IUL, Telematic University of Studies, offers a master's degree taught in a blended mode.
The title of the Master assigns 60 ECTS (University Educational Credits) and gives the right to 3 points that can be spent in the provincial and institute rankings of the school's teaching staff, according to the regulations in force on the subject.
Duration
The Master is articulated in 1500 hours of didactic activity divided into two parts: the first one of theoretical learning takes place online, the second one of practical exercise will be held in the laboratories of the Sacred Art School.
To access the part dedicated to the laboratory practice (for which you will have to choose a discipline between painting, sculpture, and goldsmith) you must have completed the first part: the theoretical lessons.
Recipients
The master is aimed at postgraduate students with a three-year degree especially in the following fields: arts, architecture, art history, theology.
Graduate students from the Academies of Fine Arts.
It is open to teachers of art, literature, religion at higher education institutions and to those responsible for sacred art in the dioceses.
And finally, to all those who, in possession of a three-year degree, intend to deepen their knowledge of Sacred Art both from a practical point of view, to upgrade their artistic production skills, and a theoretical point of view, to better understand its deeper meaning.
Goals
The Master in Sacred Art aims at offering theoretical and practical training in the field of sacred and religious art. This sector, deeply rooted in Italian culture and tradition constitutes a significant percentage of the Italian artistic heritage.
The graduate from the Master in Sacred Art will be able to design and create works of fully contemporary art in continuity with the Christian tradition.
The acquisition of artistic and artisanal techniques (painting, sculpture, goldsmithing), which is an important part of the program, is in dialogue with the theoretical subjects that contribute to the original, and interdisciplinary scientific framework of the course. The theoretical training will allow the student to read the sacred art of the past and present time, not only from an aesthetic point of view but also from a symbolic and theological perspective.
The three specializations to choose from for the Master are Painting, Sculpture, and Goldsmithing.
Those who wish to participate only in the theoretical online part will have a reduced tuition fee and will receive a postgraduate diploma qualification.
Dates
Deadline: 15 December 2022
Start Date: Jannuary 2023
The part dedicated to laboratory practice will take place from April to June 2023 at the Sacred Art School.