MSc in
MSc Environmental Protection: Restoration & Management of Environment
Warsaw University of Life Sciences - SGGW (WULS-SGGW)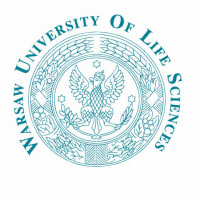 Scholarships
Explore scholarship opportunities to help fund your studies
Introduction
Mission of the Study
The Interfaculty Study of Environmental Protection aims at providing students with a comprehensive and interdisciplinary environmental knowledge presented by the best specialists from a range of scientific areas from different faculties of Warsaw University of Life Sciences - SGGW.
Aim of the specialization (major)

This specialization has been established to provide its students with (i) understanding of biological processes, legal aspects and management rules of environmental protection, and (ii) a range of tools for future specialists who will be capable of securing the good quality of the environment and who will possess skills to solve problems regarding the natural environment on different levels.

Detailed program of studies

The program is divided into three semesters. It consists of both lectures and seminar classes/labwork. The detailed list of subjects is as follows:
a) First year: Ecotoxicology, Mathematics and statistics, Environmental policy, Plant adaptation to environmental stresses, Ecological bases of nature conservation, Integrated water resources management and restoration, Hydrogenic soils, Environmental aspect in landscape planning and design, Soil biology, Ecological infrastructure in agricultural landscape, Restoration to ecosystem of wild medicinal plants, Case study of environment restoration – part I, Land and water conservation, Ecological engineering for environmental protection, Soil hazard pollution and protection
b) Second Year: Environmental processes modeling, Conservation, and restoration of insects to the ecosystem, Environmental aspects of diseases of free-living animals, Reforestation, Ecotourism, Risk analysis, Project management, Case study of environment restoration – part II, Diploma seminar.
Requirements
Bachelor degree or equivalent in Environmental Sciences, Biology or Agriculture.
Confirmed command of English.
Duration: three semesters; Start: 1st March


Recruitment

Application deadline: 15 January
Qualification based on results from the first degree studies (grade average) and on scientific interests.
Number of the places available: 15 to 17.


The following documents should be sent via e-mail or submitted by you to the Office for Students Affairs:
Signed application form with a photograph attached;
A photocopy of valid passport or other document confirming the identity of the candidate (the original document is to be presented upon arrival);
CV in Polish or English;
A document confirming the knowledge of English;
A certificate from consulate confirming Polish descent or Polish Charter, if the candidate holds one;
Original or certified copy of higher education graduation diploma (a photocopy of the original certified with the seal of the institution/university that has issued it.), together with supplement/transcript of records (a specification including the subjects taken, number of hours and grades), entitling to undertake second-cycle studies in the country of its issue. The Diploma must bear an apostille.
A copy of high school leaving certificate – a document entitling to undertake studies in the country of its issue. On request, the applicant is obliged to provide an apostille.
Documents issued in languages other than Polish or English must be translated. The translation shall be made or certified by the Consul of the RP or by a sworn translator, entered into the panel of sworn translations of Ministry of Justice.