MSc in
MSc Automation Control and Robotics
Sheffield Hallam University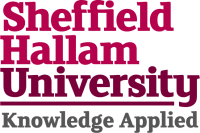 Introduction
Gain the ability to apply principles of modelling, classical and modern control concepts and controller design packages.
Learn how to design and exploit automation and robotic systems in a range of manufacturing and industrial applications.
Work alongside research staff from the Power, Electrical and Control Engineering, and Electronic Engineering Subject Groups and the Centre for Automation and Robotics Research (CARR) at Sheffield Hallam.
The MSc Automation, Control and Robotics course is designed to provide you with an opportunity to develop and enhance your advanced technical and problem solving skills in control engineering, industrial automation and robotics.
Curriculum
The course covers a wide range of important topics in automation, control and robotics: control systems, advanced control methods, industrial robotics, mobile robots, industrial automation, and artificial intelligence. You also have the opportunity to explore elective modules on topics of your interests and career desires.
You learn through:
lectures
tutorials
seminars
laboratory sessions
problem-based and practical activity-based sessions
group and individual project work
acting as mentors for new students
There are opportunities to study abroad at one of our partner universities with the possibility of funding through the Erasmus+ programme (until 2023) or the Turing Scheme.
This course is delivered face-to-face over three semesters - teaching is scheduled based on the length of your course and the academic calendar.
Applied learning
Work placements
Students are strongly encouraged to apply for summer placements and internships and are supported by the University's Careers and Employability team on application writing, CVs and interviews.
Work-based learning
An MSc project and dissertation can provide an opportunity for industrially-commissioned or industrially-based work at a high level. It is also worth noting that MSc projects carried out by part time students are typically of significant importance to their companies and can raise a student's profile in the organisation.
Within the constraints of the maximum length of the course, it is also possible to extend the project for a full time student to work in an industrial or commercial setting (3 months is sometimes short for training and specialist skills acquisition to a Master's level concurrent with acclimatisation to the industrial setting).
If a full-time student finds employment with a company at the start of the project stage, they can transition to part-time status, thus allowing 1 year for project completion.
Modules
Module and assessment information for future years is displayed as currently validated and may be liable to change. When selecting electives, your choices will be subject to the core requirements of the course. As a result, selections may be limited to a choice between one of two or more specified electives in some instances.
Modules studied may differ depending on when you start your course.
Compulsory modules may include:
Advanced Control Methods
Applicable Artificial Intelligence
Control of Linear Systems
Industrial Automation
Project and Dissertation
Robotics
Examples of modules you may be able to choose from:
Digital Signal Processing
Machine Vision
Manufacturing Systems
Modern Electric Systems
Project and Quality Management
Sustainability, Energy and Environmental Management
Systems On Chip (Soc) Architectures and Prototyping
Career Opportunities
This course prepares you for a career in
automation and control
process and petrochemical
manufacturing
energy
automotive
aerospace
You can also pursue careers in engineering design and development, engineering research, engineering consultancy and engineering management.
Scholarships and Funding
We offer competitive scholarships, discounts and awards for international fee-paying students on a range of courses.
English Language Requirements
Certify your English proficiency with the Duolingo English Test! The DET is a convenient, fast, and affordable online English test accepted by over 4,000 universities (like this one) around the world.