MSc in
International Master in International Business Development
Peter the Great St. Petersburg Polytechnic University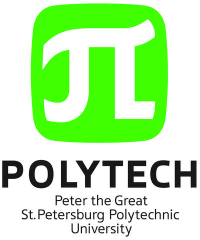 Introduction
The best reasons to participate in the program
World-class professors from SPbPU and leading European business schools.
Unique opportunities for international mobility. Possible semester abroad at academic partners of SPbPU.
Double degree options with European universities.
A wide range of elective courses for building an individual track based on personal interests. Our capabilities are to provide experience in international management not only of consumer goods but also products for industrial use and high-tech goods.
The program represents principles of business education with content based on the current real-world experience.
The program is designed to provide comprehensive knowledge and practical skills to become true managers with high-level of leadership, analytical, cross-cultural, and management skills in the field of international business
The focus is to impart practical skills of management actions in business development in international markets — by case study, working in cross-cultural teams, business games and computer business simulation, experts' workshops, visits to enterprises.
Double-degree agreements with University of Applied Sciences, Upper Austria, The University of Hannover, Germany
Semester abroad in partner universities and business schools practice-oriented approach to education by company representatives participating in the teaching diversified pool of lecturers from top-ranked Universities
What sets your program apart from other programs?
To prepare managers of the international level with high-level leadership, analytical, cross-cultural, and organizational qualities in the field of development and implementation of strategies for international business.
The focus of the program is to impart practical skills of management actions in business development in international markets — by case study, working in cross-cultural teams, business games and computer business simulation, experts' workshops, visits to enterprises.
Program Outcome
What do participants get out of the program?
Upon graduation participants will have acquired the knowledge and skills needed for a future successful career in top executive positions in international management with companies operating in the global market. The program provides our students with the knowledge and rich source of international business contacts for future careers in top positions. Studying in the English language allows students to arrange regular business experts' lectures and to provide internships in international companies.
Ideal Students
What type of person is ideal for this program?
Candidates are required to hold a Bachelor, Specialist, or Master's degree in a subject-related area, all applicants must demonstrate English language proficiency at B+ level, no TOEFL or IELTS is necessary.
Scholarships and Funding
The scholarship covers tuition fees and accomodation fees, as well as a monthly stipend.
Two options for getting the scholarship:
1. For the 2023/2024 academic year - Russian Ministry of Science and Higher Education scholarship (so-called quota)
Application period: December 20, 2022 - February 20, 2023
To apply for the quota of the Ministry of Science and Higher Education of Russia https://education-in-russia.com
Sign up and submit an application form online
Choose the Polytechnic University your Priority #1
Attach your scanned documents
Pass a competitive selection in your country
Get your visa and arrive to study in Russia!
2. For the 2024/2025 academic year - International Olympiad ""Open Doors: Russian Scholarship Project"" for Master's Degree and Ph.D. studies
You can also participate in the International Olympiad ""Open Doors: Russian Scholarship Project"" co-organized by Polytechnic University. The winners have an opportunity to pursue their Master's and Ph.D. degrees for free. The Olympiad is intended for both international applicants and SPbPU students in their final years of Bachelor's, Specialist's, or Master's studies http://opendoors.spbstu.ru/english.html
Qualifying round (registration, portfolio contest is held online)
September 15 –December 10, 2023
Final round (online test)
January 11 – January 30, 2024
Interview round (for the doctoral track – Ph.D. applicants)
March 1 – March 19, 2024"