Master in
Master's Learning & Innovation (special track International Teacher Education)
NHL Stenden University of Applied Sciences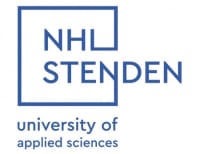 Introduction
This special track in International Teacher Education offers international educators opportunities to explore contemporary approaches to pedagogy and research in the evolving field of education within their international school contexts. The master's is a two-year part-time programme that combines online specialization modules with residential core courses taught over three weeks in the summer (July) in Leeuwarden, the Netherlands.
For in-service international school educators
Combines online and in-person delivery
Draws on current professional school context for course work
Includes authentic practitioner-oriented research
Offers support with research and academic writing skills
Provides individual mentoring throughout
Connects with an international community of practitioners and researchers
What's in store for you
The online courses mean you can study in your own time and engage in online sessions with course lecturers and peers. During the residential period, you take two core courses and connect directly with course lecturers, other students, and guest presenters. The programme also offers extracurricular activities.
During your studies, you are part of an international community of learners and can draw on this by working both individually and collaboratively on a variety of tasks. The tasks are designed around the questions you and your fellow students bring in from your own professional practices, school contexts and personal experiences.
Curriculum
In this two-year, special track master's programme, you choose one specialization at the start of your studies which you will follow online over three semesters, and you follow four core courses during the residential weeks in Leeuwarden.
The core courses are based on broad trends and issues that are relevant to international educators globally, such as the impact of marketisation on educational practice, the challenges and opportunities provided by multicultural/multilingual environments and the implications of various approaches to teaching and learning. You will make connections between these and other themes and your classroom and school contexts.
Core courses & specializations
Core Course: International Education in a Global Perspective
Core Course: Contemporary Issues in International Schools
Core Course: Teaching, Learning, Curriculum and Assessment in International Schools
Core Course: Education Research and Academic Writing
Specialization 1: New Developments for Teaching and Learning in International Schools
Specialization 2: International Educational Leadership and Change
Assessment
The content, course tasks and assessments draw on contemporary research in international education. Opportunities to strengthen and hone research and academic writing skills are embedded in all courses, including on-going individual support by an experienced mentor, and culminating in a final summative assessment. This assessment allows students to identify and connect educational queries on classroom and/or school level through a critical investigation of the professional workplace in conjunction with a theoretical analysis on the topic of interest.
The courses follow a formative approach to assessment, inspired by the university's commitment to design-based education. Students learn in a variety of settings, e.g. workshops, lectures, seminars, projects, individual research, scenario-building, etc.
Course load
The programme's normal study duration is two years part-time with each year covering 30 ECs. 1 EC is the equivalent of 28 hours of study with an average of 15 study hours per week (excluding the residential period and final assessment).
Career Opportunities
Graduates from this Master's of Learning and Innovation, special track International Teacher Education become innovators in their practice or specialists in their subject area.
The International Teacher Education programme is a professional Masters-level degree and a special track of the Master's Learning and Innovation. It enhances the academic and professional qualifications (and careers) of teachers in international schools. It furthers the knowledge, skills and attitudes of in-service teachers aspiring to become innovators in their practice or specialists in their subject area, while providing strong prospects for further career development.
The programme provides a rigorous foundation for a variety of different roles within the context of international schools and international education generally:
Curriculum developer
Curriculum coordinator
Middle leader
Education policy developer
School-based educational researcher