MSc in
Master in Ecology and Biodiversity
Stockholm University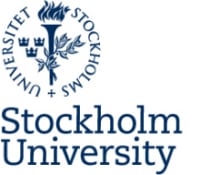 Introduction
This program will give you the essential knowledge to understand nature's complex connections and the relationships between species, their environment, and climate. Evolutionary ecology and experimental design are important aspects of a program where you will have opportunities to study empirical ecology in both the field and laboratory.
Reasons to choose a Master in Ecology and Biodiversity
Increasingly seminar-based teaching provides many opportunities for interaction and discussions
Broad training integrating evolutionary theory with experimental and analytical skills
Flexibility to shape your studies to your own interests and career aspirations
Curriculum
The Master's program in Ecology and Biodiversity includes courses covering Evolutionary Ecology, Biodiversity, Experimental Design, and Science in Biological Research and Investigation. There is plenty of space within the program to allow you to choose from a selection of additional elective and optional courses so you can pursue a program adapted to your chosen interests and career aims.
You are required to choose 7.5 credits of courses from the list of elective courses (updated each year). You can also include at least 15 credits of optional courses, these can be in other subjects.
Year 1
Compulsory courses
Biodiversity: Patterns and Processes
Statistics for biologists II
Evolutionary Ecology
Science in Biological Research and Investigation
Elective courses
Animal Diversity - Vertebrates
Ecological and evolutionary responses to climatic variation
Interactions in Ecological Communities
Management of Aquatic Resources in the Tropics
Molecular Ecology
Paleogenetics
Plant diversity and evolution - a global perspective
Year 2
Compulsory courses
Degree project in Ecology and Biodiversity (instructions apply for all degree projects at the department)
Elective courses
Animal Diversity - Invertebrates
Marine Ecosystem Dynamics
Marine microbial ecology: from genomes to biomes
Animal Social and Sexual Behaviour
Independent project
Degree projects are carried out within ongoing research projects at either the Department of Zoology or the Department of Ecology, Environment, and Plant Sciences. It is also possible to conduct the degree project externally, at a research institute, organization, or company.
Recent degree projects
Screening for the amphibian Chytrid fungus Batrachochytrium dendrobatidis in southern Swedish amphibian populations
Effectiveness of buffer strips for the protection of vascular flora in riparian areas in Boreal forests of Central Sweden
Genetic rescue in an inbred arctic fox (Vulpes lagopus) population
Habitat suitability as a predictor for the occurrence of the saproxylic beetles Osmoderma eremita and Elater ferrugineus
Career Opportunities
A Master's degree in Ecology and Biodiversity opens up many career possibilities within academia or the public sector. On completion of this program, you will be eligible to apply for Ph.D. studies.
The program gives a sound background for work concerning conservation and ecology, in for example, forestry and agriculture, fishing and hunting or within administrative authorities working with nature conservation issues.