Master in
Master in Environmental Protection Technologies and Ecology
Sumy State University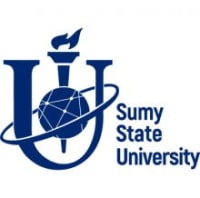 Scholarships
Explore scholarship opportunities to help fund your studies
Introduction
The Department of Ecology and Environmental Technologies of Sumy State University trains specialists in specialities "Environmental Protection Technologies" and "Ecology."
Training is carried out on a full-time and part-time basis, both on a free state budget and a commercial basis.
Highly qualified teachers of the department and the scientific base of the university provide a high level of training of graduates, which will allow them to succeed in industrial enterprises, city services, institutions, and organizations in departments and services related to environmental protection, design, and engineering organizations. research institutions and academic institutes.
Training of specialists in this field will meet the staffing needs of the Sumy region and other regions of Ukraine and CIS countries.
The teaching staff of the department is not only training future ecologists but also teaches normative disciplines "Life Safety," "Fundamentals of labour protection," "Occupational safety in the industry," "Civil protection." Prizes in the All-Ukrainian Student Olympiads and Conferences have been repeatedly won in these disciplines.
Leonid Dmytrovych Plyatsuk heads the department - Doctor of Sciences, Professor, Academician of the Academy of Engineering of Ukraine, Academician of the International Academy of Ecology and Life Safety, Deputy Chairman of the National Academy of Sciences of Ukraine for Environmental Protection Technologies, Chairman of the Specialized Academic Council D 55.01.04 Ecological safety "and 05.17.08" Processes and equipment of chemical technology. "
The Department of Ecology and Environmental Technologies has its history begins in 1992 when the section "Environmental Protection" was opened. The full-fledged department of "Applied Ecology and Life Safety" began its work in 1995. The first laboratory was put into operation in 1996, and in the same year, the first graduation of environmental engineers took place. In 2000, the department renamed the Department of Applied Ecology. Over the years of its existence, the Department of Applied Ecology has constantly increased and continues to increase its potential, as evidenced by the achievements of graduates of the department, most of whom have succeeded over the years, participating and winning prizes in international and national competitions and contests.