Master in
MSc in Global Supply Chain Management and Change
Maastricht University, School of Business and Economics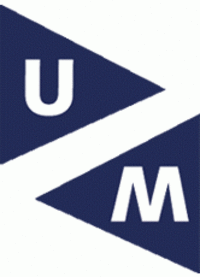 Introduction
Are you a creative thinker who can innovate to achieve a competitive edge? Are you interested in supply chain management processes and how they can be improved? And would you like to make a real difference to a company that wants to compete in a dynamic, international marketplace? If so, the master's program in Global Supply Chain Management and Change may be the perfect way to start your career.
The program is taught in Venlo, located just 80 kilometers from Maastricht. Known as the Netherlands' logistics hotspot, Venlo is home to the headquarters and distribution facilities of many logistics service providers. During your time in Venlo, you'll learn all about supply chain management, innovation, and entrepreneurship. This makes the program ideal if you would like to work as an innovator or change manager at a logistics organization.
Fast facts
work on real business cases and gain practical experience
get a comprehensive understanding of global supply chains
work at project and staff departments of logistics companies
1-year, full-time master's, taught in English
starts in September
weekly: 8 hrs classes, 12 hrs group work, 20 hrs individual study
you'll get an MSc in Global Supply Chain Management and Change
Scholarships and Funding
It is Maastricht University's (UM) mission to offer students from all over the world the opportunity to develop into active, globally oriented thinkers that are ready to make a positive contribution to their societies.
UM's high-quality, innovative education based on small-scale Problem-Based Learning (PBL) in an international and intercultural setting prepares students for this purpose.
As an open and accessible academic community, UM offers several scholarships to support top-performing undergraduate and graduate students with personal development potential that are experiencing financial difficulties to pursue a degree at UM. UM scholarship students function as important ambassadors of the university during and after their studies.UM scholarship students are selected on the basis of their academic excellence, extracurricular engagement, active citizenship and financial need. As the number of scholarships is limited, the selection process is highly competitive.
Before applying for a UM scholarship, please take into account the factors summed up below. Read these carefully, to make sure that the valuable time you invest in applying pays off:
You will have to apply for a study programme at UM before applying for a scholarship;
You are only allowed to apply for one UM scholarship, multiple applications will be disqualified;
Verify if your nationality is eligible for the scholarship;
Verify whether your study programme is participating in the scholarship;
Ensure that if the scholarship covers only the tuition fees, you are able to finance your own living expenses (rent, food and insurances) for the complete duration of your studies.
Curriculum
Why this program?
The economy is becoming increasingly globalized, and fierce competition means more and more production is outsourced to high-skill, low-cost areas. As a result, innovative supply chain management is often central to commercial survival. This exciting program has been developed to meet the growing demand for experts who understand both supply chain management issues and the role of innovation in business success.
What will you learn?
Global Supply Chain Management and Change take elements from different disciplines to give you a comprehensive understanding of global supply chains and their wider position in global business and economics. You will acquire the skills to maintain a 'big picture' overview of every link in the supply chain while having the leadership skills to drive change processes that will benefit a business' bottom line.
What skills will you develop?
At the end of the program, you will be able to:
carry out effective supply chain planning
use entrepreneurial and innovative skills to identify areas of improvement
deal effectively with suppliers, buyers, and customers
work in and manage international teams
Amazing education opportunities
Premium honors program
Premium gives you that extra edge by offering real-world experience during your studies. As part of a team of students, you'll build the experience and skills employers are looking for. Work on a real-world assignment for a company, NGO, or educational institution. Create a personal development plan. Participate in intensive individual coaching, masterclasses, and workshops.
Internships
Internships give you practical experience that enhances your studies and increases your employability. Many graduates often end up working at the organization where they intern. SBE encourages master's students to do an extracurricular, 8-26 week internship. The SBE Internship Office has an extensive database of internship opportunities and is on hand for guidance and counseling.
Combine thesis & internship
Rather than face a trade-off between finishing their studies and doing an internship, SBE students have the option of combining the two. During the Thesis-Internship Programme (TIP), your thesis will be written on a topic relevant to a company or organization during a part-time internship. This gives your thesis focus and applicability and gives you practical work experience.
Courses & curriculum 2022 - 2023
Through elective courses, company internships, and a study abroad program, you have plenty of opportunities to tailor the program to your preferences and interests. Have a look below for an overview of the courses you'll take.
Curriculum
EBC4122 Methods and Methodology
EBC4127 Supply Chain Operations
EBC4111 Entrepreneurship and Innovation
EBC4128 Supply Chain Relationships
EBS4038 Research Design and Methodology for a Thesis: Global Supply Chain Management and Change
EBC4105 Business and Supply Chain Strategy
EBC4114 ICT in the Supply Chain
Master's Thesis or Thesis Internship Programme
EBS4019 Project and Change Management
Rankings
Rankings & recognition
Global Supply Chain Management and Change is the #1 'Logistics' master's program in the Netherlands
Triple Crown accreditation - School of Business and Economics
88% of students recommend this program
UM is the sixth-best Young University in the world
Career Opportunities
Your future
After you've completed the program, your ability to manage and improve global supply chains will make you invaluable to the project and staff departments of global retail and logistics companies. The business and leadership skills you develop will put you on the fast track to a senior position. If you're interested in starting up your own company, your strong sense of entrepreneurship will put you one step ahead right from the start.
Our graduates have found positions as:
Logistics Engineer at CEVA
Management Consultant at Capgemini
Procurement Engineer at INSPUR