MSc in
MSc International Business: Supply Chain Management
Maastricht University, School of Business and Economics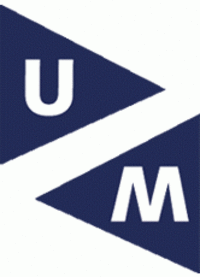 Introduction
Are you interested in purchasing, logistics, operations management, and supply chain management? Are you analytically- and strategically-minded, and good with people and communications? Are you customer-oriented and open to new ideas? Then the specialization in Supply Chain Management could be right for you. The specialization is part of the master's program in International Business and is for students seeking a career managing supply chains for businesses and organizations.
You will gain the theoretical, practical, and managerial skills to implement supply chain improvements that satisfy consumer demand and keep companies competitive. The program also explores exciting concepts like the Internet of Things, Industry 4.0, and the Maker Movement, which are challenging our ideas about lifestyle and consumption. In addition, the International Classroom concept of Maastricht University helps you to think, work, collaborate and network internationally.
Fast facts
work in consultancy, HRM, or supply chain management for large multinationals, SMEs, or NGOs
Double Degree option available
1-year, full-time master's, taught in English
starts in February & September
weekly: 8 hrs classes, 14 hrs group work, 18 hrs individual study
you'll get an MSc in International Business with a specialization in Supply Chain Management
Why this program?
It has never been a more exciting time to delve into the logistical challenges facing the international economy. Society is changing, and there's a trend of creating your own products and services. Innovations like 3D printing, solar panels, self-diagnosis devices, and online shopping are leading to home manufacturing, power generation, reduced healthcare costs, and shopping convenience. The middleman is vanishing from economic transactions, and even the physical store is becoming archaic as cities have trouble filling empty retail spaces because of online shopping. Concepts like the Internet of Things, Industry 4.0, Virtualisation, The Maker Movement, and Peer-to-Peer economics have sent ripples through society, especially for those working in logistics and SCM, who will be essential in the coming years as product delivery and logistical processes become more competitive.
Supply Chain Management covers all aspects of maintaining a supply chain in the competitive global economy, from new product development to the management and planning of international supply chains to cooperation with suppliers and distributors. Moving products from development to distribution is a complex, international process, and it often means the difference between a company's success and failure. The Supply Chain Management program devotes a great deal of time to value creation, not only with the optimization of purchasing, logistics, and marketing processes but also when it comes to strategic cooperation with suppliers, distributors, and customers. The end goal is to deliver on the promises made to consumers and to meet their demands.
The Supply Chain Management specialization is taught in Maastricht amid the other specializations of the International Business program, so you will benefit from the interaction between the various business disciplines.
Curriculum
Amazing education opportunities
Premium honors program
Premium gives you that extra edge by offering real-world experience during your studies. As part of a team of students, you'll build the experience and skills employers are looking for. Work on a real-world assignment for a company, NGO, or educational institution. Create a personal development plan. Participate in intensive individual coaching, masterclasses, and workshops.
Internships
Internships give you practical experience that enhances your studies and increases your employability. Many graduates often end up working at the organization where they intern. SBE encourages master's students to do an extracurricular, 8-26 week internship. The SBE Internship Office has an extensive database of internship opportunities and is on hand for guidance and counseling.
Combine thesis & internship
Rather than face a trade-off between finishing their studies and doing an internship, SBE students have the option of combining the two. During the Thesis-Internship Programme (TIP), your thesis will be written on a topic relevant to a company or organization during a part-time internship. This gives your thesis focus and applicability and gives you practical work experience.
Double Degree program
The Double Degree program at the School of Business and Economics lets you study at two universities and earn two master's degrees! You can participate at the beginning of the academic year in September, completing part of your master's program at an institution abroad and part at SBE. After completing all the requirements of both master's programs, you will be awarded a degree from each university. Almost all Double Degree programs can be completed with little or no delay in your studies and with minimal extra fees. The Double Degree program has carefully selected partner universities that are high-profile, research-oriented, and preferably accredited by both EQUIS and AACSB.
Courses & curriculum 2022 - 2023
Supply Chain Management focuses on every interconnected link in the supply chain. Courses such as Purchasing Management, Distribution and Retailing, and the unique Supply Chain Metrics course for measuring the value of a supply chain will give you a systematic overview and the analytical skills to evaluate where processes could be improved. The program will teach you to:
identify problems and offer commercially viable, competitive solutions
interpret customer wants and needs, and translate these into value propositions
communicate effectively with different groups of internal and external stakeholders
Curriculum
EBC4018 Strategies and Technologies in the Supply Chain
EBC4264 Data Analytics
EBS4022 Writing a Master's Thesis Proposal IB-Supply Chain Management
EBC4016 Supply Chain Operations Management
Elective
EBC4013 Strategic Sourcing
Master's Thesis or Thesis Internship Programme
EBC4268 International Contracting and Relationships
Rankings
Rankings & recognition
Triple Crown accreditation - School of Business and Economics
Financial Times lauded SBE in best practice examples of sustainability, ethics, and social purpose in teaching and education methods
UM is the sixth-best Young University in the world
Financial Times MIM 2021: MSc International Business ranked #37 Masters in Management
Scholarships and Funding
It is Maastricht University's (UM) mission to offer students from all over the world the opportunity to develop into active, globally oriented thinkers that are ready to make a positive contribution to their societies.
UM's high-quality, innovative education based on small-scale Problem-Based Learning (PBL) in an international and intercultural setting prepares students for this purpose.
As an open and accessible academic community, UM offers several scholarships to support top-performing undergraduate and graduate students with personal development potential that are experiencing financial difficulties to pursue a degree at UM. UM scholarship students function as important ambassadors of the university during and after their studies.UM scholarship students are selected on the basis of their academic excellence, extracurricular engagement, active citizenship and financial need. As the number of scholarships is limited, the selection process is highly competitive.
Before applying for a UM scholarship, please take into account the factors summed up below. Read these carefully, to make sure that the valuable time you invest in applying pays off:
You will have to apply for a study programme at UM before applying for a scholarship;
You are only allowed to apply for one UM scholarship, multiple applications will be disqualified;
Verify if your nationality is eligible for the scholarship;
Verify whether your study programme is participating in the scholarship;
Ensure that if the scholarship covers only the tuition fees, you are able to finance your own living expenses (rent, food and insurances) for the complete duration of your studies.
Career Opportunities
Your future
After graduation, you can enter the workforce directly, but you may want to further your professional education, either in the Netherlands or internationally, at the School of Business and Economics or at another prestigious institution abroad. At the post-graduate stage, links with the corporate world are even stronger still.
Career prospects
As competition in the global marketplace increases, so does the demand for Supply Chain Management experts. You will have the theoretical, practical, and managerial skills to analyze supply chains and develop solutions that will lead to their overall improvement. These skills will be an asset to smaller companies that are looking to expand and large multinationals that want to become or remain competitive. You can expect to find a job in almost any industry, and will likely move quickly into more senior managerial positions where you will be responsible for keeping companies in the business.
You can work in many different types of organizations, including:
large multinationals
small and medium enterprises (SMEs)
logistical service providers
original equipment manufacturers (OEMs)
first- and second-tier suppliers