Master in
Master's Degree in Hispanic-American Literature
Universidad de Sonora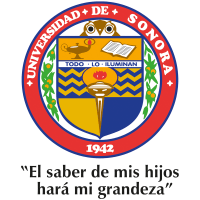 Scholarships
Explore scholarship opportunities to help fund your studies
Introduction
Name of the program: Master's in Hispanic-American Literature
DGP Code: 221550
Normal period to graduate: 4 semesters
Credits: 100
Degree that confers: Master in Hispanic American Literature
Campus where it is offered: Hermosillo
Program description
General purpose
To train human resources of the highest quality so that they deepen their knowledge of Spanish-American literature and that this forged knowledge affects the regional and national environment. In this way it will be possible to develop, analyze, transform and promote the advances of literary studies in the educational, scientific and social sectors.
Specific objectives
To train teachers, researchers and professionals of high level, specialized in the historical knowledge of Latin American literature and with the capacity to reflect on the theoretical and methodological problems involved in literary research.
Train people with solid knowledge to participate more actively and effectively in the development of research and its dissemination in the area of Humanities, in a society urgently in need of a critical and deep understanding of culture, art and literature.
Prepare human resources with the necessary ability to analyze, adapt, and incorporate scientific and disciplinary advances in the field of literary studies.
More reports
Dr. Daniel Avechuco Cabrera
Program coordinator
Building 3 A, Calle Rosales and Blvd. Luis Encinas CP 83000. Hermosillo, Sonora.


Similar Courses
Master's Degree in Teaching Spanish and its Culture

Las Palmas de Gran Canaria, Spain