Master in
University Diploma in Physical Activity and Quality of Life
Universidad Nacional De Los Comechingones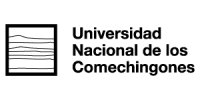 Scholarships
Explore scholarship opportunities to help fund your studies
Introduction
In 2018, the WHO launches a Global Action Plan on Physical Activity that seeks to contribute to achieving the goals established in the Sustainable Development Goals for 2030, in particular SDG 3 "Good health and well-being", whose goal is to reduce by one-third early mortality from non-communicable diseases through prevention and treatment, proposing an increase in physical activity rates for the general population and people at risk. Currently, non-communicable diseases are one of the main causes of mortality worldwide, but their appearance could be prevented or delayed with a change in lifestyle. Health is a fundamental human right, necessary even for the exercise of other rights.
In this framework, the University Diploma in Physical Activity and Quality of Life seeks to contribute to training from the contribution of theoretical and practical content derived from research on different diseases, specific conditions, and the problem of passive aging; and involve its students in initiatives aimed at achieving a physically active society.
As health agents, we aim to provide tools that allow us to improve the habits in the life of adults and the elderly to promote their quality of life and prevent the limitations of their physical, cognitive, and social capacities.
The academic proposal provides a broad conceptual framework enriched by the excellence of the teaching team made up of specialized Nutritionists, Doctors, and Graduates in Physical Education, with backgrounds in teaching, and a professional career linked to the specific subject of the course.