Master in
Master in Disaster Science
Universitas Syiah Kuala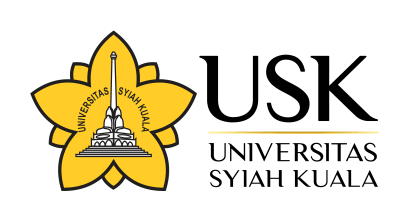 Key Information
---
Campus location
Banda Aceh, Indonesia
Languages
English, Indonesian
Tuition fees
USD 4,300 / per year *
Application deadline
15 Jul 2023
Earliest start date
Sep 2023
* tuition fee per semester: $700. Development fee, only for the first year: $1,500
Introduction
The Aceh earthquake and tsunami, on December 26, 2004, was the biggest disaster - in its scale and impact - of this century. After the incident, it seemed like various other disasters took place all over the world. The high level of vulnerability requires us to become resilient nations against disasters. Every country needs to mobilize its resources in anticipating future events, reducing casualties and potential losses, and effectively restoring post-disaster conditions for the sustainability of national development. One crucial resource is the capacity of disaster science and technology.
Utilizing the capacity of science and technology in disaster risk reduction is also a mandate of the global framework of Sendai Framework for Disaster Risk Reduction (SFDR) 2015-2030 and Law 24/2007 on Disaster Management. The role of science and technology needs ranges from understanding the dynamics of the threat, victim reduction, and capacity building, to the formulation of policy. In this context, the role of universities becomes very central. Moreover, in disaster-prone areas, the university is the spearhead of the development and application of science and technology while at the same time giving birth to capable human resources to deal with various potential threats.
As a university that was directly affected by the 2004 tsunami, Syiah Kuala University (Unsyiah) was well aware of its role and responsibility in producing scientific and technological-based scientific endeavors for the sake of the safety of future generations from the threat of disaster. Moreover, Aceh has the most complete footprint in the world for disaster research, specifically earthquakes and tsunamis.
To solve the demands and diversity and the potential threat of disaster, Syiah Kuala University has been given the mandate by the Government of Indonesia to host the Master Program (S2) of Disaster Studies. Syiah Kuala University Disaster Masters Study Program (S2) is a multi-disciplinary program that is used as the foundation for designing strategies for effective disaster assessment including mitigating the adverse effects of disasters, responding to disasters, and recovering from disasters.
The successive disaster events require experts who have specific competencies in disaster management. So far, this person has been absorbed from various other related disciplines so disaster management efforts cannot be maximally expected. In this case, the Master Program (S2) of Disaster Science at Syiah Kuala University has contributed to the increased competence of workers in the field of disaster. The graduates of the program have worked in various government and private agencies related to disaster management.
Nevertheless, the number of graduates produced is still very less compared to the increasing need for disaster experts. Therefore, increasing the competency of Indonesian human resources in the field of disaster to the postgraduate level (i.e. master's degree or doctoral level) is absolutely necessary.
Vision and Mission of Master in Disaster Science Program
Vision
Become an innovative, independent, and leading study program in Southeast Asia in 2026 in effort to reduce disaster risk through education, research, and community service activities.
Mission
Produce science masters who have the potential in the field of multidisciplinary disaster management and have long-life learning insight.
Produce research products and community services in the field of disaster that is of high quality and published nationally and internationally.
Collaborating with various parties that support the improvement of graduate competencies and the availability of resources and power.
Educational Goals
Produce Masters of Science who have competencies in the field of disaster management.
Improve government and community capacity and participation based on disaster risk reduction.
Produce researchers and practitioners in the field of disaster.
Produce national and international disaster scientific publications.
Curriculum
Master Program of Science in Disaster holds 34 courses consisting of 13 compulsory subjects which weigh 37 credits and 22 elective courses which weigh 44 credits. To obtain a master's degree in science, in addition to having to take all the compulsory courses, a student is required to take a minimum of 8 credits of elective courses from 44 elective courses available in the curriculum of the Disaster Science Study Program.
The composition curriculum at the Master of Disaster Science credits according to competency groups and other groupings according to the characteristics of the study program is divided into three areas of interest, namely Sector and Geosciences and Hydrometeorology, Mitigation and Disaster Management, Health, and Social Culture. The total credits for each group of competencies will be described as follows:
1st Semester - September - January
Core Courses:
PPS 601 Research Methods (2 credits)
MIK 601 Disaster Management (3 credits)
MIK 603 Hazard Assessment, Vulnerability and Disaster Risk Evaluation (3 credits)
MIK 605 Disaster Knowledge (3 credits)
MIK 607 Knowledge Management for DRR (2 credits)
2nd Semester February - June
Core Courses:
PPS 603 Statistics (2 credits)
MIK 602 Institutions and Partnerships in Disaster Mitigation (3 credits)
MIK 604 Disaster Risk Communication (3 credits)
Elective Courses (7 credits)
3rd Semester September - January
Core Course
MIK 701 Seminar (2 credits)
Elective Courses (4 credits)
4th Semester February - June
Elective Courses
Each student can choose elective courses according to the field of interest. The Disaster Science Masters Program provides 3 fields of specialization which include; (1) Geosciences and Hydrometeorology, (2) Disaster Mitigation, and (3) Health and Socio-culture. This elective course can be taken in semester 2 and semester 3 as listed below.
Elective Course Geosciences and Hydrometeorology
MIK 703 Hydrometeorological Hazards (2 credits)
MIK 705 Adaptation and Mitigation to Climate Change (2 credits)
MIK 606 Earthquakes, Tsunamis, and Volcanic Eruptions (3 credits)
MIK 612 Earth Sciences & Their Applications in Disaster Mitigation (2 credits)
MIK 614 Floods and Landslides (2 credits)
Disaster Mitigation Elective Courses
MIK 707 Disaster Management Information System (2 credits)
MIK 709 Emergency Planning (2 credits)
MIK 711 Post-Disaster Recovery Management (2 credits)
MIK 608 Emergency Response Management (3 credits)
MIK 616 DRR-Based Spatial Planning (2 credits)
MIK 618 Infrastructure and Logistics Management (2 credits)
Health and Social Culture Elective Courses
MIK 713 Conflict Management (2 credits)
MIK 715 Community-Based DRR (2 CREDITS)
MIK 717 Gender in Disaster (2 credits)
MIK 719 Health Emergency Response (2 credits)
MIK 721 Disaster Management (2 credits)
MIK 610 Disaster Education (2 credits)
MIK 620 Public Health in Disaster Management (2 credits)
MIK 622 Mental Health and Community Resilience (2 credits)
Elective Courses for all fields of specialization
MIK 723 Disaster Modeling and Simulation (2 credits)
MIK 752 Remote Sensing (2 credits)
MIK 727 Food Security (2 credits)
MIK 729 Disaster Capita Selecta (2 credits)
MIK 731 Disaster Sociology (2 credits)
MIK 733 Application of Geographic Information Systems in Disaster Mitigation (2 credits)
Program Outcome
The main competency of the Disaster Science Master Program is as a disaster mitigation expert who is able to identify and analyze the causes of disasters, existing processes and conditions, their impacts and responses, and provide remedial solutions and policies to reduce losses caused by disasters. The main characteristics of the graduates of the Disaster Science Master Program are:
Students of the master program should master the disaster theory related to causal factors, existing conditions, environmental impacts, and responses.
Students of the master program should master the technical expertise in disaster mitigation through analysis, modeling, and field actions, and
Students of the master program should understand the policies and get to know disaster management institutions.
The competency of supporting the Disaster Science Master Program is the ability in planning specifically to implement disaster management and the ability to think in the context of the system and also be accustomed to carrying out the process of quantification of assessment.
Graduates of the Master Program (S2) of Disaster Science are expected to coordinate disaster management programs, emergency operations, disaster risk reduction activities, disaster and humanitarian activists, workers, and volunteer personnel, adaptation, and mitigation. All planning units related to disaster management, both prevention and adaptation at the disaster site in anticipation of certain disasters, as well as rehabilitation and reconstruction, in the long run, are also the skills that must be possessed by graduates of the Disaster Science Master Program.
General skills
Students of the master program should master the basic disaster knowledge comprehensively which can make them work as disaster experts. For this reason, it is necessary to master multi-disciplines related to the disaster.
Design and implement mitigation and disaster risk reduction surveys and programs.
Self-learning (developing themselves) and thinking logically and analytically to solve problems faced professionally.
Adapting quickly to their environment and working together in teamwork.
Special Skill
Knowledge and Understanding; Basic sciences, earth sciences, management sciences, and environmental sciences.
Intellectual Skills: Able to reason with natural phenomena and apply the disaster sciences to investigate, monitor, and mitigate negative impacts, and be able to explore and utilize natural resources wisely for the welfare of human beings and other living beings.
Practical Skills: Able to plan and carry out research and surveys related to disaster, mitigation, and risk reduction, flexibility in facing emergencies, politics, law, bureaucracy, ethics, and society.
Managerial Skills: Able to communicate with oral, written, and electronic information, carry out teamwork, leadership, decision-making, and manage disaster risk reduction and mitigation programs.
Attitudes and Behaviours: Faithful, pious, honest, collaborative, and not nervous to work in real conditions with a distant, alien, and harsh environment, and with data that is not ideal in quality and quantity.
Knowledge Mastery
Mastering knowledge in the field of disaster which includes basic concepts and theories in the scientific fields of geosciences and hydrometeorology, disaster management and mitigation, health and socio-cultural
Able to apply science and technology related to disaster and solve problems in the fields of geosciences and hydrometeorology, disaster management and mitigation, health, and socio-culture.