Master in
Master in Policies and Management of Health Services
University Of Bologna In Buenos Aires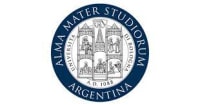 Scholarships
Explore scholarship opportunities to help fund your studies
Introduction
The Master in Policies and Management of Health Services is organized by the Alma Mater Studiorum Università di Bologna Representation in the Argentine Republic Center for Higher Studies of the University of Bologna, with the collaboration of the Emilia-Romagna Region.
The Master's degree aims to train professionals summoned to perform functions for the definition of projects and management of health networks, both in the public and private sectors.
The Master is intended for those who already exercise functions (or with the intention of carrying out in the future) of leadership and strategic programming of the health system at the central and/or local level.
The course will deepen the general concepts, analysis methods, and research and survey techniques to interpret health policies (at different levels of the system) and networks of social and health services. This will be done with reference to the various disciplinary areas: economic, political-social, business, clinical-epidemiological, computer science, and legal. To this end, special attention will be given to the comparative analysis of the different health systems and the reform processes that these systems face.
Students will have the opportunity to visit models of excellence in the provision of health services and to meet key players in the health landscape in Argentina and Italy.