Master in
Master in E-commerce
University of Economics in Katowice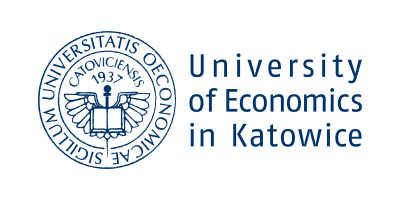 Key Information
---
Campus location
Katowice, Poland
Tuition fees
PLN 7,000 / per semester *
Application deadline
30 Jun 2023
Earliest start date
Oct 2023
* non-EU students: 6000 PLN per semester | Polish, holders of Polish Card, EU students and others: 2400 PLN per semester
Introduction
The E-Commerce study program gives the student the knowledge and skills in the field of conducting commercial activities on the Internet and the use of social media in line with the expectations of enterprises in the era of the electronic economy.
E-commerce is an area of business activity that is still gaining importance as it is a potential source of revenue for both Internet businesses and those that treat e-commerce as an additional product distribution channel. Students will also acquire knowledge about the conditions, ways, and principles of conducting business activities on domestic and international markets.
The E-commerce study program is taught in English. It is also distinguished by a practical approach to the content taught, which allows candidates to become familiar with the requirements for graduates in the labor market at this stage of education. Students ending the course have the skills to use the acquired knowledge in practice.
If you dream of starting your own e-business, choose E-commerce at UE Katowice - the only Master's degree program of this type in the Silesian Voivodeship.
Program structure
Classes are conducted in the form of lectures, interactive workshops, and e-learning classes in English. This study program is an innovative course combining the traditional approach to the field with modern methods of knowledge transfer. The entire program of studies is designed so that the student will gain complete knowledge and skills that will allow for a smooth transition from the stage of learning directly to the path of a career perspective.
Lecturers
Qualified staff is mostly practitioners who are perfectly familiar with e-commerce issues and current trends in this field. In working with students, they focus on transferring practical applications, analyzing case studies, and providing practical skills that allow them to take up work effectively during their studies. Classes are also taught by foreign lecturers who will share their knowledge and experience in the field of e-commerce with the students.
Program Outcome
Competences after graduation
The studies are aimed at acquiring knowledge and competencies by the students in the areas of:
models of using the Internet in commercial and promotional activities of enterprises in a multicultural environment;
management of e-commerce and social media projects and their efficient and effective implementation;
creating IT solutions for e-commerce;
financing of e-commerce projects;
analyzing data for e-commerce purposes;
consumer involvement in shaping electronic sales channels;
preparing promotional campaigns using Google Ads (preparation for Google AdWords certification);
measuring the effectiveness of e-commerce activities using Google Analytics;
conducting promotional activities on social media;
knowledge of legal and financial aspects in virtual space.
Career Opportunities
After graduation, it is possible to work as:
e-commerce specialist;
e-commerce project coordinator;
an internet marketing specialist;
administrator of e-commerce platforms;
e-commerce analyst;
expert and consultant in the electronic business sector (IT industry, e-commerce);
e-entrepreneur.
The graduate will be able to take up jobs in various companies operating in domestic and international markets.
Examples of institutions and companies in which students can work after graduation:
e-business;
advertising and PR agencies;
public opinion and market research centers;
traditional and electronic media;
interactive agencies;
public relations and advertising agencies;
e-commerce departments of large enterprises;
enterprises trading via the Internet and electronic tools;
enterprises involved in the design and implementation of e-commerce solutions;
own company with an e-commerce profile or using e-commerce solutions.