MSc in
MSc in Marine Science and Climate Change
University of Gibraltar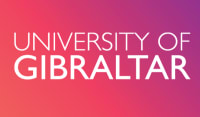 Introduction
About this programme
Designed and delivered by expert academics and scientists, this full-time interdisciplinary programme blends theoretical study with practical, field-based work. You will cover specialist subject areas and gain the skills required to tackle the complex issues associated with the sustainable development of marine ecosystems.
As well as access to cutting-edge facilities and learning resources at our Europa Point Campus, the iconic Straits of Gibraltar, a unique location for marine biological research, provides a natural laboratory for your studies. The Straits, and their surrounding area, have long been recognised for their marine biodiversity.
You are able to choose a full, or part-time study and have the freedom to choose your exit award (Post Graduate Certificate, Post Graduate Diploma or full Master's Degree).
Expert Teaching
The MSc Marine Science & Climate Change teaching team brings together a multi-disciplinary group of internationally-recognised specialists in the area of Marine Science and Climate Change who have extensive expertise in developing and delivering academic programmes in the marine sciences.
Face to face teaching
We are committed to providing an excellent learning experience that is personal and participative. That's why we have decided to continue the face-to-face delivery of our programmes.
Curriculum
Semester 1
Marine Biology, Ecosystems and Conservation
Oceanographic processes
Research Skills & Methods (Sciences and Social Sciences)
Coastal Zone Management: Area Based Marine Tools
Semester 2
Marine Systems and Sustainability
Advanced Climate Change Adaptation & Mitigation
Ecological Disaster Risk Reduction
Capstone
Independent research-based project