MSc in
Dual MPH in Health Policy - MSHA program
University of Louisville - School of Public Health and Information Sciences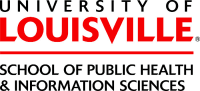 Introduction
Students are now able to complete a dual degree program in the Master of Public Health (MPH) with a concentration in Health Policy and the CAHME-accredited M.S. in Health Administration.
The dual MPH (Health Policy) - MSHA degree program facilitates development of advanced population and public health management professionals that may leverage knowledge and practices from both public health science and healthcare management domains to serve in leadership roles within public health institutions, federal-state-local agencies, and healthcare organizations.
Curriculum
COURSE SEQUENCE
Students must complete a total of 81 credit hours to earn the dual degree. The following is a suggested course sequence.
Fall I

Credit Hours

PHMS-501 Introduction to Public Health Practice and Administration (Core)

3

PHPB-501 Introduction to Health Behavior (Core)

3

PHEP-501 Introduction to Epidemiology (Core)

3

PHST-500 Introduction to Biostatistics for Public Health I (Core)

3

PHMS-680 Healthcare Management Leadership Seminar

1

Semester Total

13

Spring I

Credit Hours

PHST-501 Introduction to Biostatistics for Public Health II (core)

3

PHMS-610 Health Policy & Analysis

3

PHMS-530 Comparative Health Systems

3

PHPH-677 Public Health Practice Experience (1 credit hour) AND
PHMS-686 MSHA Practicum Experience (1 credit hour)

2

Semester Total

11

Summer I

Credit Hours

PHMS-684 Project Management for Population Health (ONLINE)

2

PHMS-685 Healthcare Operations Management & Science (ONLINE)

3

PHMS-620 Healthcare Strategic Management 2 (ONLINE)

2

Semester Total

7

Fall II

Credit Hours

PHMS-662 Health Economics

3

PHMS-505 Governance and Management in Healthcare Organizations
(Health Policy Elective #1)

3

PHMS-681 Population Health Quantitative Methods
(Health Policy Elective #2)

3

PHMS-682 Population Health Information Management
(Health Policy Elective #3)

3

PHPH-678 Public Health Practice Experience II (1 credit hour) AND
PHMS-691 MSHA Practicum Experience II (1 credit hour)

2

Semester Total

14

Spring II

Credit Hours

PHMS-509 Health Finance & Financial Management

3

PHPB-611 Community Organization & Assessment

3

PHPH-679 Public Health Practice Experience III (2 credit hours) AND
PHMS-692 MSHA Practicum III (1 credit hour)

3

PHPH-698 Integrating Experience in Public Health

2

Semester Total

11

Fall III

Credit Hours

PHMS-683 Healthcare Quality Management

3

PHMS-615 Introduction to Health Systems

3

PHMS-687 Managerial Accounting for Healthcare Managers

3

PHMS-688 Healthcare Marketing

2

Semester Total

11

Spring III

Credit Hours

PHMS-689 Insurance & Alternative Payment Models

2

PHMS-635 Health Law and Ethics

3

PHMS-630 Human Resource Management

3

PHMS-625 Population Health Management

3

PHMS-690 MSHA Capstone Course

3

Semester Total

14

Dual Degree Total

81